Which outdoor Halloween decorations for city dwellers are best?
If you live in the middle of the city, you probably live in an apartment. Apartments typically have rules as to what can be left outside your home. This makes trying to decorate for all the holidays a tricky prospect. It can be even trickier for Halloween if your apartment's management has issues with imagery associated with Halloween, especially if you want your decor to lean on the gory side. To that end, decorating in the city is a game of getting the most out of limited space and tight restrictions.
Shop this article: CiyvoLyeen Happy Halloween Doormat, Mud Pie Halloween Skeleton Door Hanger and Kringle Bros Holiday Digital Decoration Kit.
Outdoor Halloween decoration types for city dwellers
Because of all the restrictions living in the city comes with, there are only so many types of outdoor decorations you can take advantage of. It mainly comes down to decorations placed on or around the door and windows. Some city dwellings do have yard or balcony space or perhaps a private stairwell to decorate, but since these are typically rare for city dwellers, this article won't discuss them further.
Doormats
A good doormat is among the few outdoor decorations a city dweller can take full advantage of. For Halloween, there are many directions to go. The classic "welcome" doormat upgraded with pumpkins or skeletons is great for those wanting minimal decoration. There are also scary doormats and doormats that reference popular Halloween media such as "Hocus Pocus."
Door centerpieces
You only get one door centerpiece, so it has to be good. Like doormats, there are also many directions to go. You could get a Halloween wreath, for example, or hang up a skeleton. Some door centerpieces can be interactive, such as a special doorbell. However, any door centerpiece that sticks out more than a few inches from the door could be subject to calls for removal from your landlord. If you're unsure if something is acceptable, check before you buy.
Door frames
Door frames mean anything that, well, frames your door. This usually means some banners or strings of lights. You can also frame your door with fake leaves. You shouldn't have any issues with frames unless putting one up may cause damage to the area around your door, like using staples to put string lights in place.
Door accouterments
This is the shakiest area in terms of what might or might not be allowed by your landlord. Some apartment landlords allow a small table by the door or potted plants. Others may allow nothing at all. If some items are permitted, it's best to keep them small. Little plastic pumpkins and tiny gnomes you can place up against the wall by the door or on a table are great examples.
Window
The only other outdoor area you're guaranteed to have is right outside any windows. Like with your door, there are decorations that frame or border a window. You could also use some small window stickers such as bats or a window projector if you want to go big.
Best Halloween doormats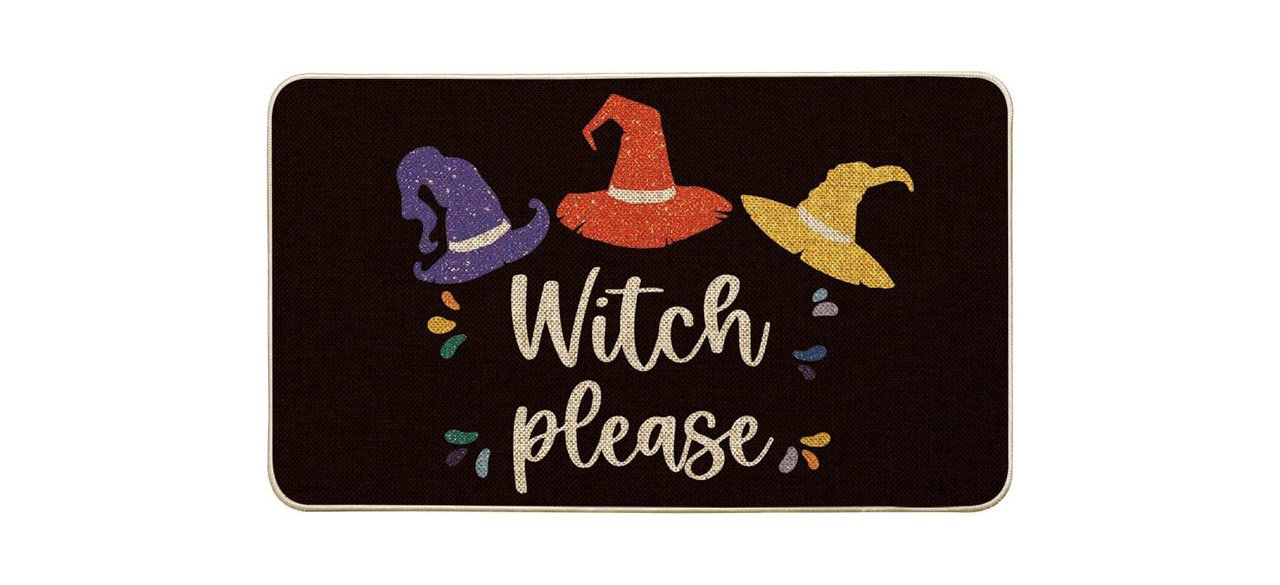 Artoid Mode "Witch Please" Halloween Doormat
This tongue-in-cheek doormat is a great pick for youthful apartment dwellers, whether in body, spirit or both. It measures 17 by 29 inches, is fade-resistant and is easy to clean. It also uses recycled rubber as its backing to keep it in place.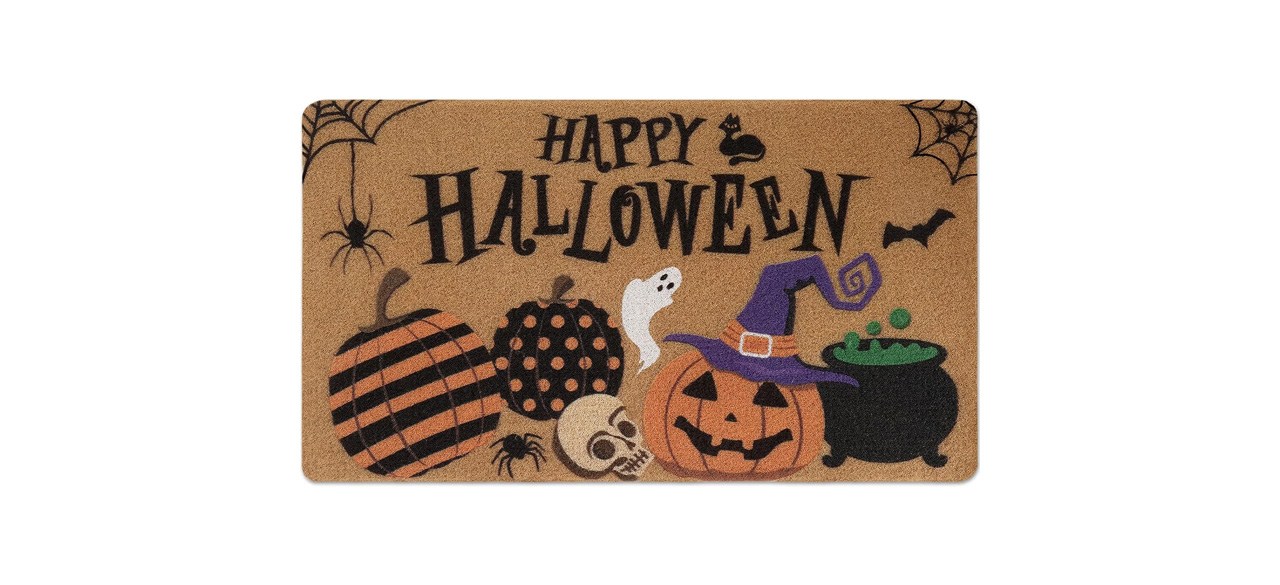 CiyvoLyeen Happy Halloween Doormat
This lovely doormat features a variety of Halloween imagery, making it a good choice for those who aren't allowed much more than a doormat. It measures 17 by 30 inches and can be vacuumed.
Best Halloween door centerpieces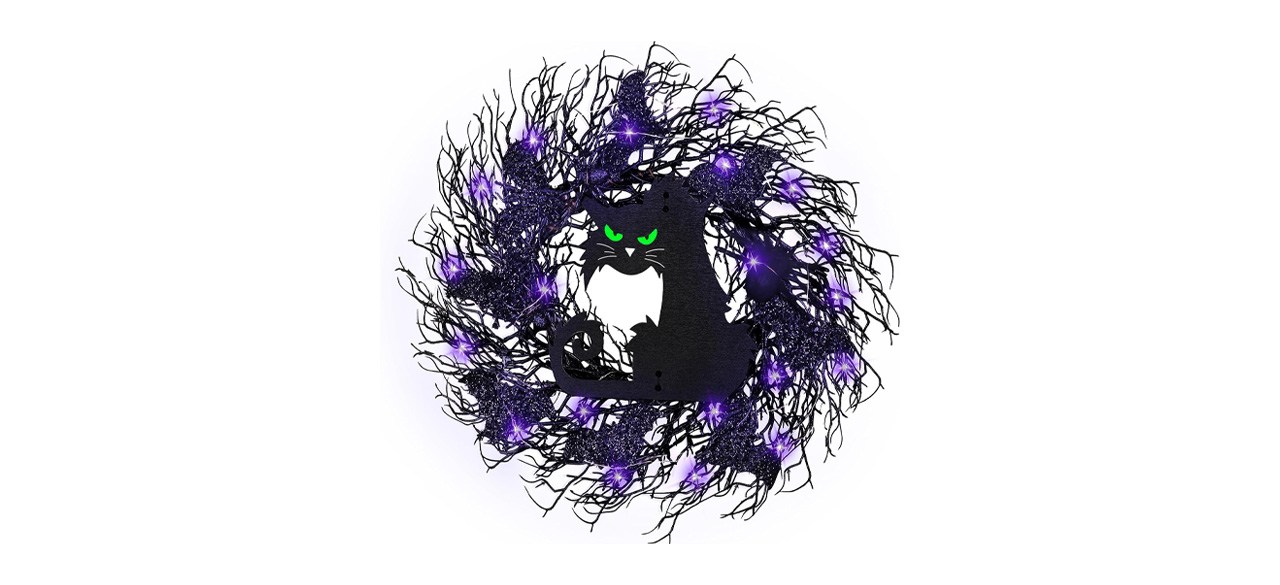 This lovely wreath combines several Halloween staples such as a black cat and plenty of bats. Plus, it has several purple lights that are battery-powered and turn on automatically once it gets dark.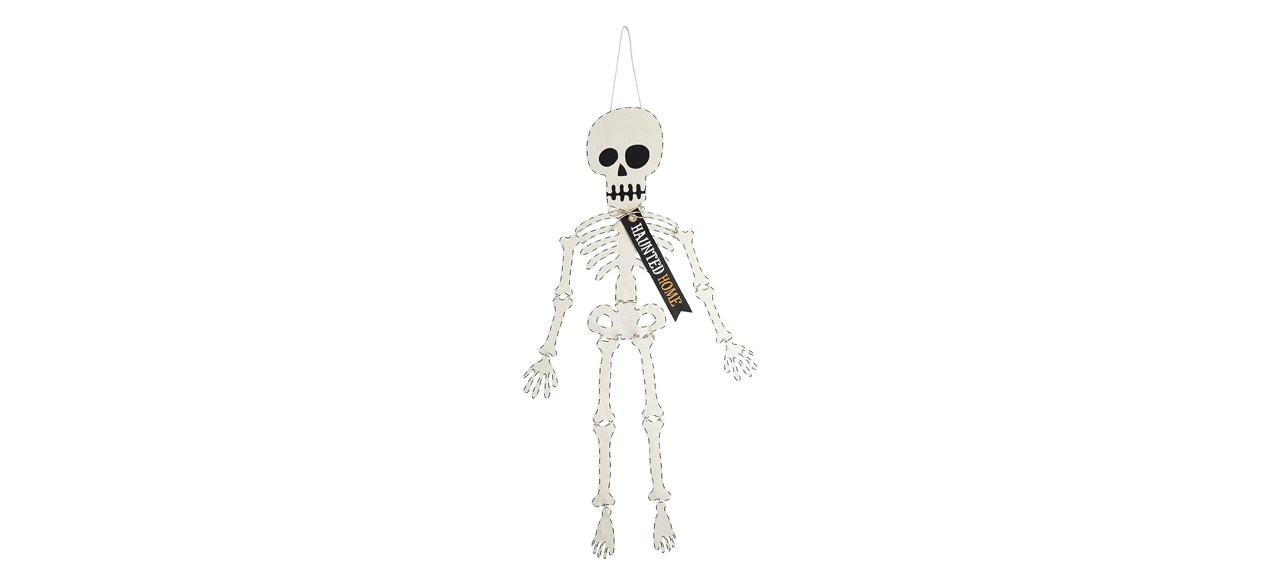 Mud Pie Halloween Skeleton Door Hanger
This cute skeleton is a great centerpiece, especially as it covers most of your door. It's also flat so it's less likely to cause problems for your fellow residents or landlord. It comes in two styles.
Best Halloween door frames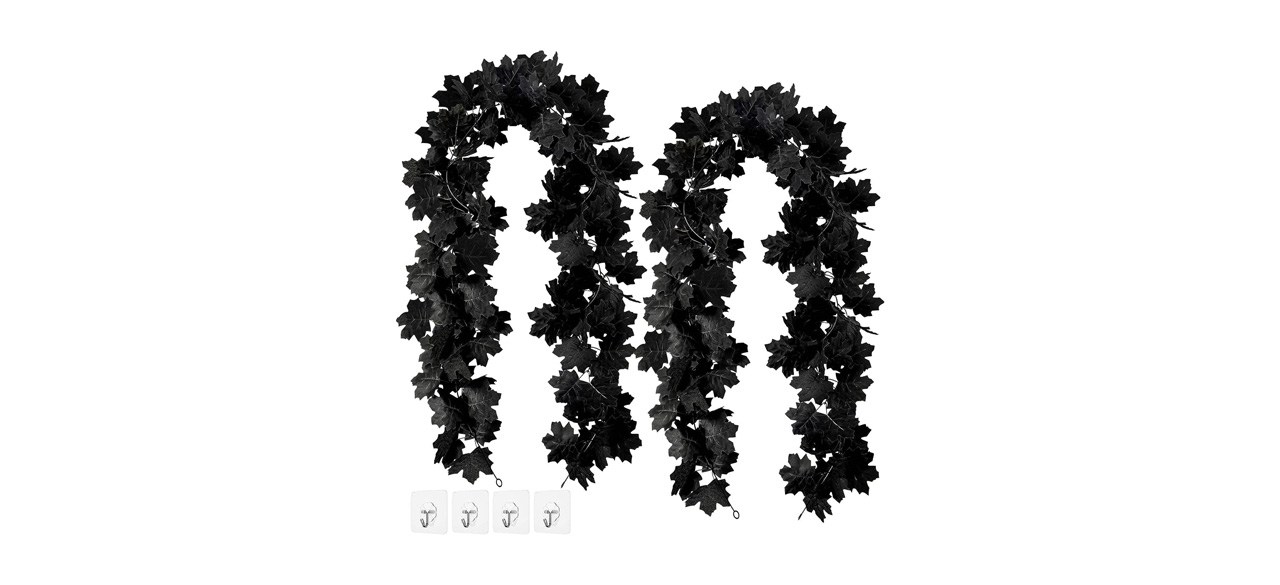 This pair of garlands comes with four adhesive hooks so you can easily set them up with no damage to the area around your door. You could also buy ones that have a string of lights inside.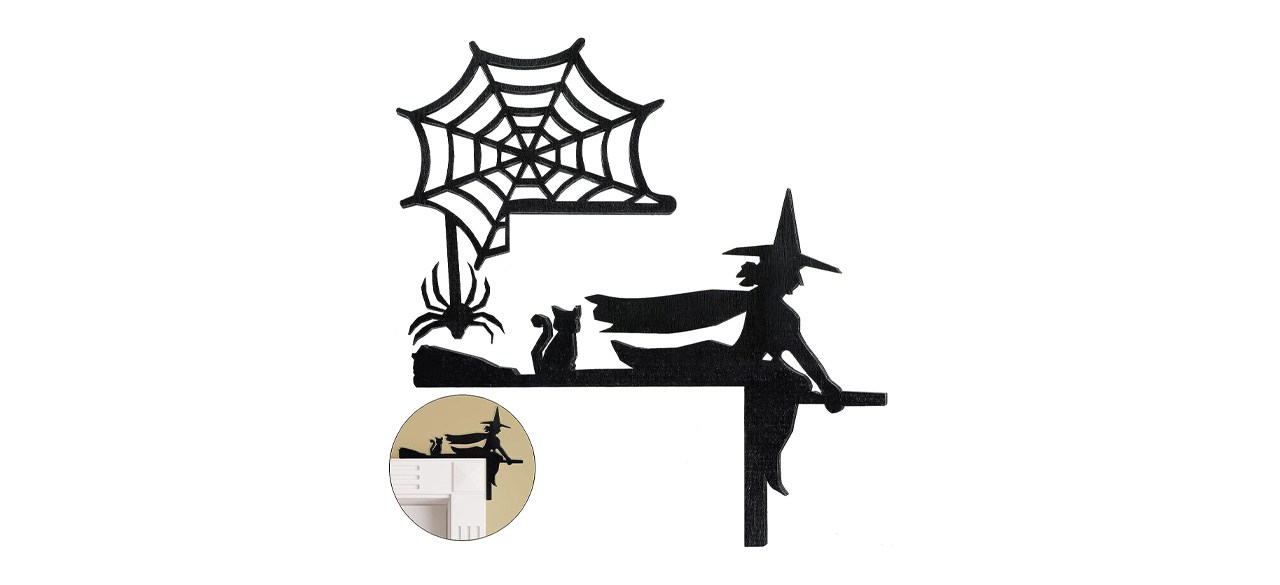 If your living situation is restrictive on decorations around your door, these simple, low-impact door corners should let you still enjoy a little decoration. They're made of wood, so don't use them if your door is subject to rain.
Best Halloween door accouterments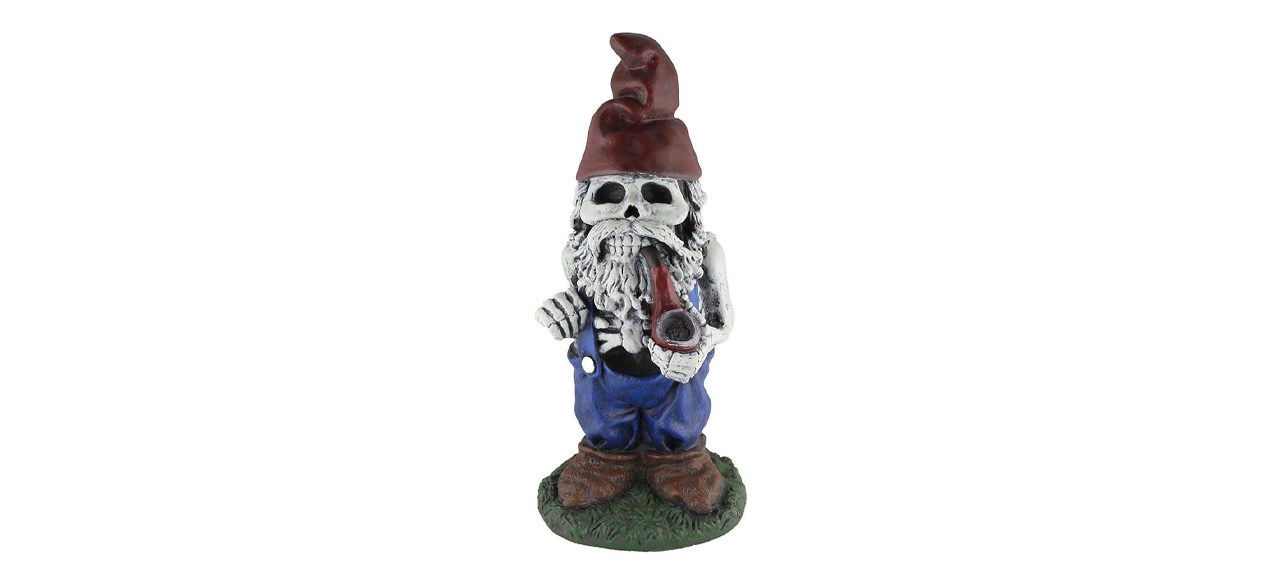 Design House Skeleton Man Gnome
This gnome's base is the perfect size, at 7 by 8.25 inches, to stay out of the way while still being substantial enough to actually make an impact. It's 19 inches tall and can be left outside all year for those with an affinity for skeletons.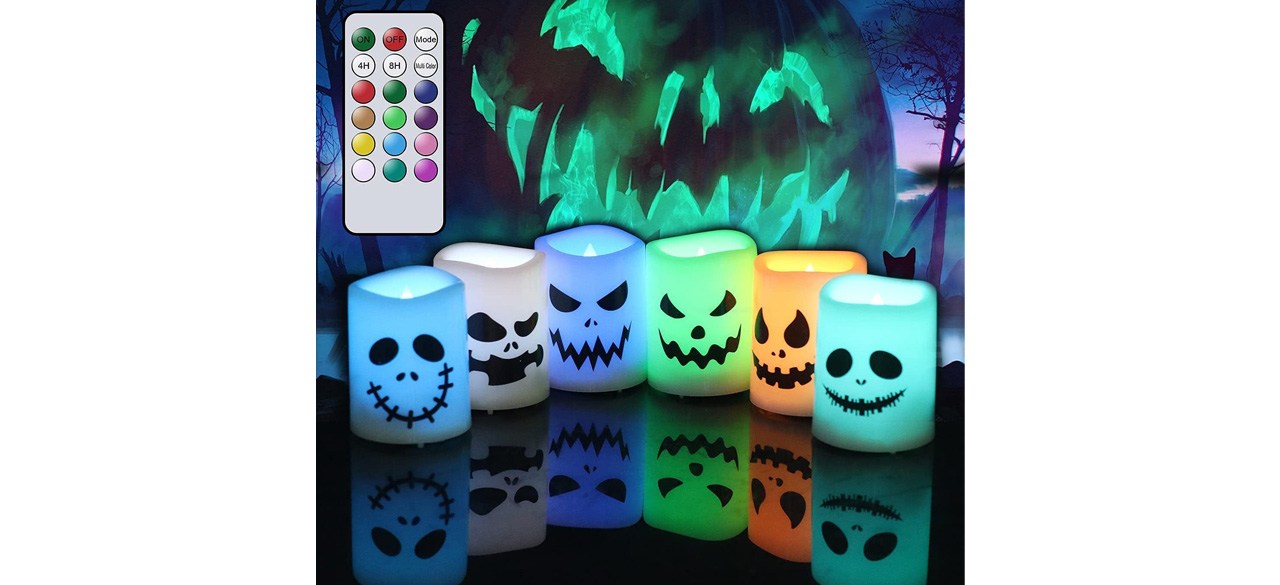 GenSwin Halloween Flameless Candles
These cute candles are perfect for use on little tables outside your door. They can even be used to frame a bucket of candy if you prefer not to hand any out yourself. These flameless candles can be set to one of 12 colors and have a timer feature.
Best Halloween window decorations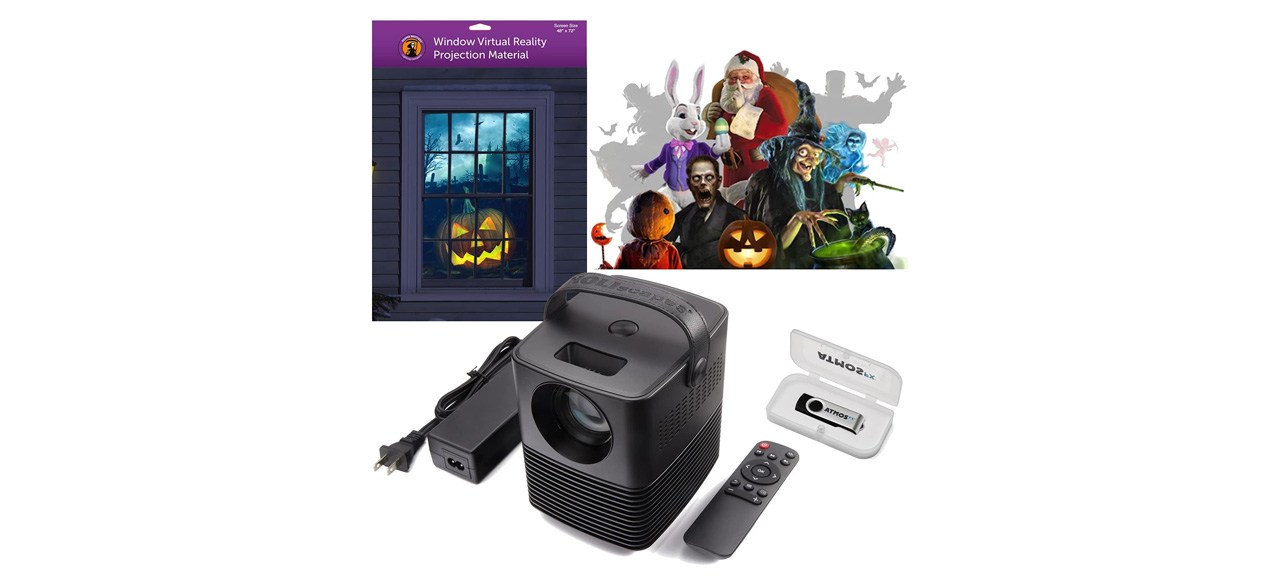 Kringle Bros Holiday Digital Decoration Kit
This set includes everything you need to start projecting videos onto your windows. It comes with 16 videos that cover several holidays, not only Halloween, so you can get some use out of it throughout the year.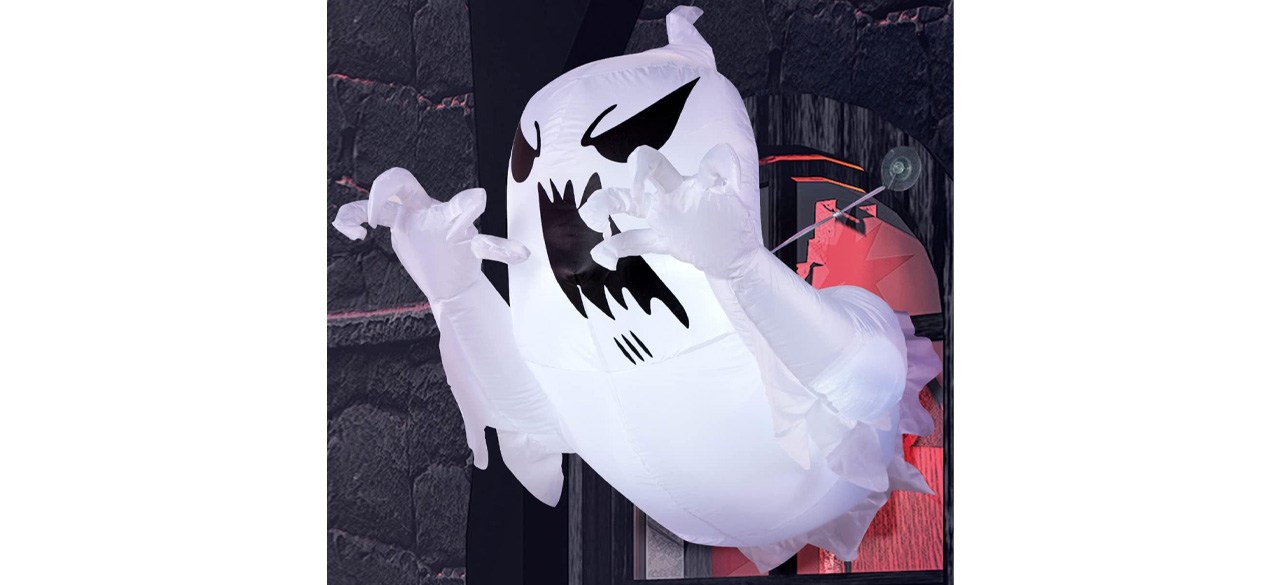 Joiedomi Halloween Inflatable Ghost
This ghost is meant to be set up so it looks like it's bursting out of your window. You might not have easy access to your window, and it may be too large for your landlord's liking, but it makes a big impression if you're permitted to use it.
Outdoor Halloween decorations worth checking out
Want to shop the best products at the best prices? Check out Daily Deals from BestReviews.
Sign up here to receive the BestReviews weekly newsletter for useful advice on new products and noteworthy deals.
Jordan C. Woika writes for BestReviews. BestReviews has helped millions of consumers simplify their purchasing decisions, saving them time and money.
Copyright 2023 BestReviews, a Nexstar company. All rights reserved.