Squishy and huggable Halloween pals
If your kid is just as obsessed with Halloween as they are with soft toys, they'll love Halloween Squishmallows. These extra-plush, squishy stuffed toys are fun for imaginative play, make comfy pillows and are just nice to hug.
However, it's not just the Squishmallows brand that makes adorable Halloween-themed soft toys. You can find plenty of other Halloween plushies that your child will adore.
Shop this article: Squishmallows "Nightmare Before Christmas" Jack Skellington, Squishmallows Tally the Cat Vampire and TeeTurtle The Original Reversible Big Spider Plushie.
What are Halloween Squishmallows?
To understand what Halloween Squishmallows are, you must first learn about Squishmallows. First released in 2017 by Kellytoy, Squishmallows are super-soft and squishy plush toys with rounded shapes, a little like marshmallows. Squishmallows all have names and come with tags describing their personalities, which is part of what makes them so popular and collectible.
Halloween Squishmallows are simply Squishmallows with a Halloween twist. You can find a wide range of cute characters from mummy owls and vampire cats to ghosts and witch's brews.
What to look for in Halloween Squishmallows
If you're set on buying a Halloween Squishmallow toy, you should know what to look for. The characters given to each toy make them stand out, plus you can find versions of beloved characters in the company's special lines. Also, pay attention to the size of each toy since it varies widely.
Character: Every Squishmallow has its own unique character given to it by the manufacturers. On the tag that comes on every toy, you'll find the name of the toy and information about its personality. It might seem like a small touch, but this is part of what many kids find exciting about these toys. Squishmallows makes a number of Halloween-themed toys, including cats, bats and ghosts, all with an adorable spin.
Size: You can find Squishmallows in a range of sizes, from tiny 3.5-inch key fob plushies to extra-large 24-inch versions. However, the majority of Halloween plushies measure 8 to 10 inches.
Special lines: Squishmallows makes some special Halloween-related lines of toys. For instance, it has partnered with Disney to bring out ranges of toys based on "Hocus Pocus" and "The Nightmare Before Christmas." These adorable takes on existing characters are popular with fans of the movies in question.
Other Halloween plush toys for fans of Squishmallows
If your kids love soft toys but aren't completely obsessed with Squishmallows, they might be happy to receive other Halloween stuffed animals and soft toys. If they like the shape and softness of Squishmallows, look out for other similar varieties. If they're happy with any soft toy that has a Halloween theme, you have even more options.
These Halloween toys range from completely cute to slightly spooky, so think about your child's preferences when buying. If they're likely to be creeped out by a spooky plush, opt for something on the cuter end of the spectrum.
Popular Halloween soft toys include black cats, pumpkins and jack-o-lanterns, bats and ghosts. You can even find reversible Halloween plushies, which are popular with many kids.
Best Halloween Squishmallows and other soft toys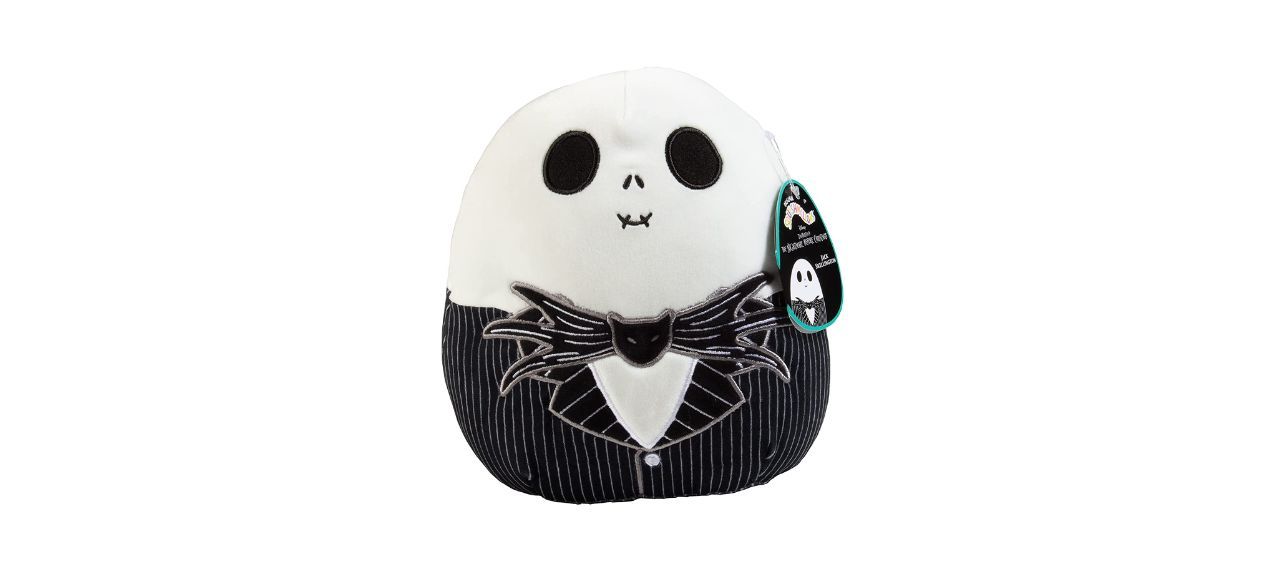 Squishmallows "The Nightmare Before Christmas" Jack Skellington
This 8-inch Jack Skellington is an adorably chunky version of the Pumpkin King that any fan of "The Nightmare Before Christmas" is sure to cherish. It is officially licensed by Disney and offers excellent attention to detail, such as Jack's iconic bat bow tie.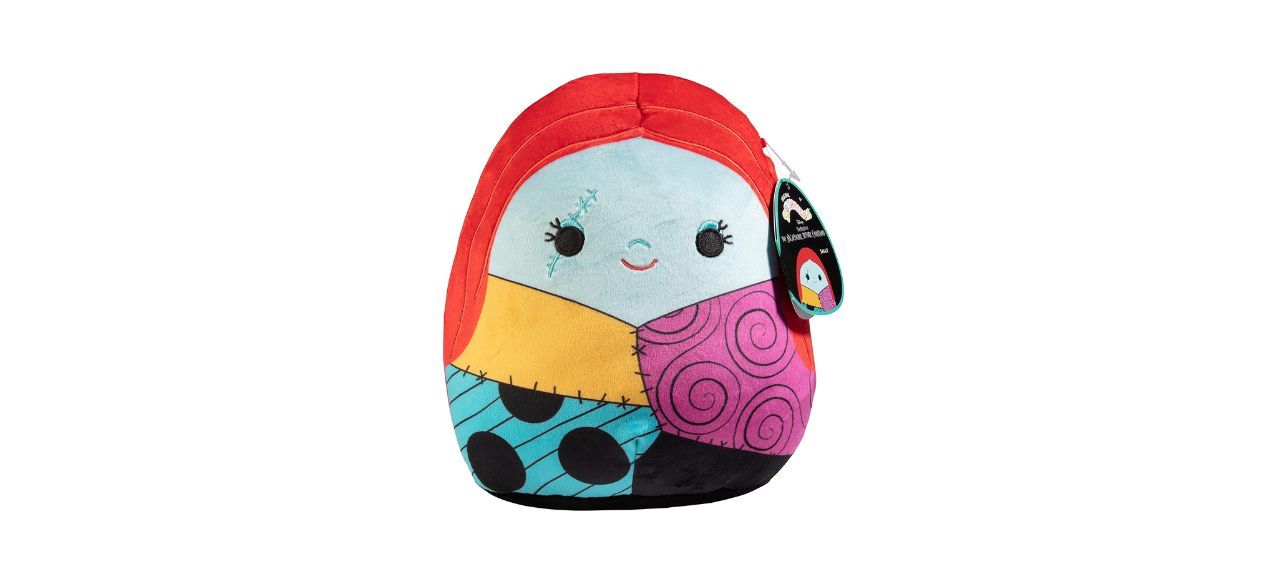 Squishmallows "The Nightmare Before Christmas" Sally
Continuing on the "Nightmare Before Christmas" theme, this adorable plushie is modeled after Sally. It measures 8 inches tall and is finished beautifully, so any fans of Jack and Sally's love story will want to have them both.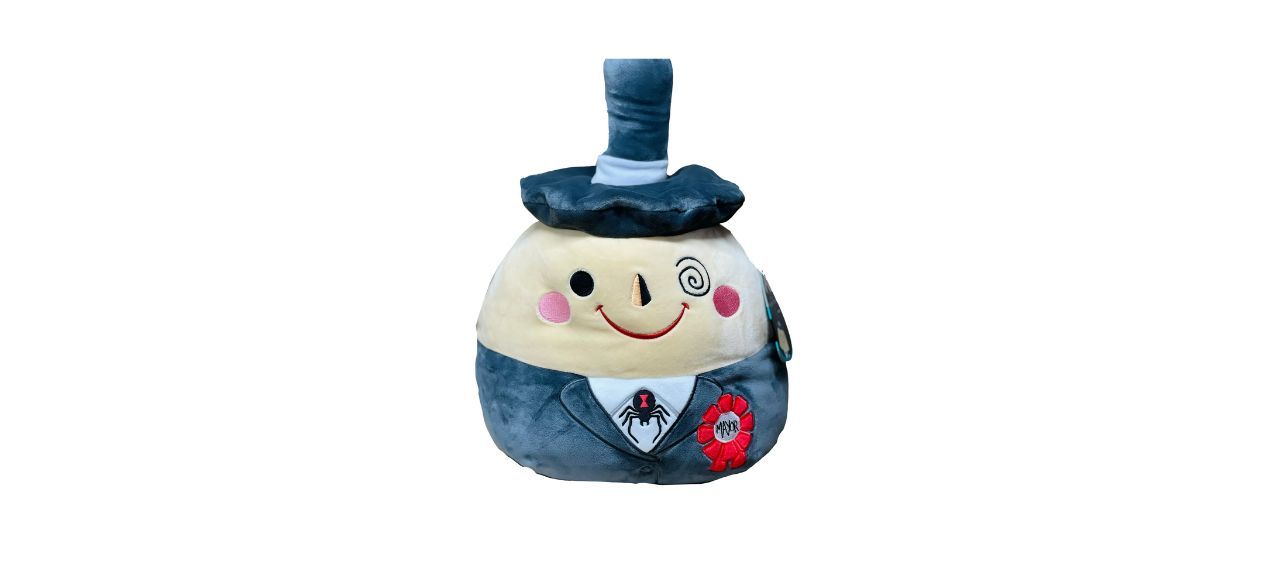 Squishmallows "The Nightmare Before Christmas" Mayor
Thanks to its double-sided design, this toy gives the Mayor of Halloween Town two faces with distinct expressions. It's nicely detailed with the character's tall hat on a squat body typical of Squishmallow toys.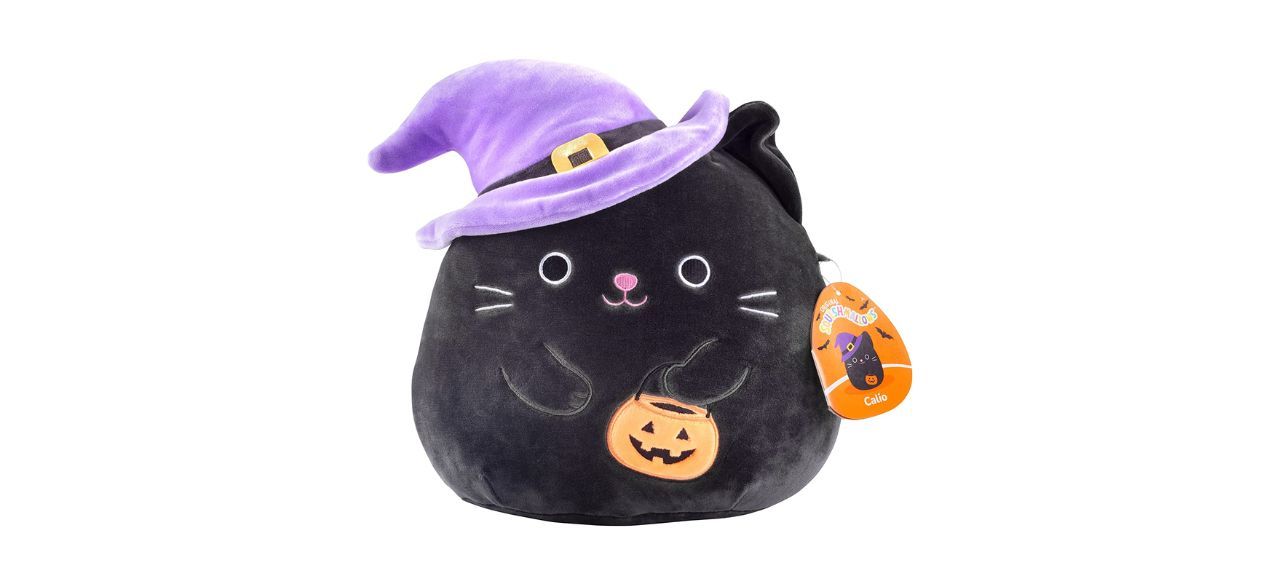 Squishmallows Calio Black Cat with Witch Hat
Cats don't always have to be the familiar — sometimes they can be the witch. In her adorable purple witch's hat, Calio the cat is perfect for Halloween.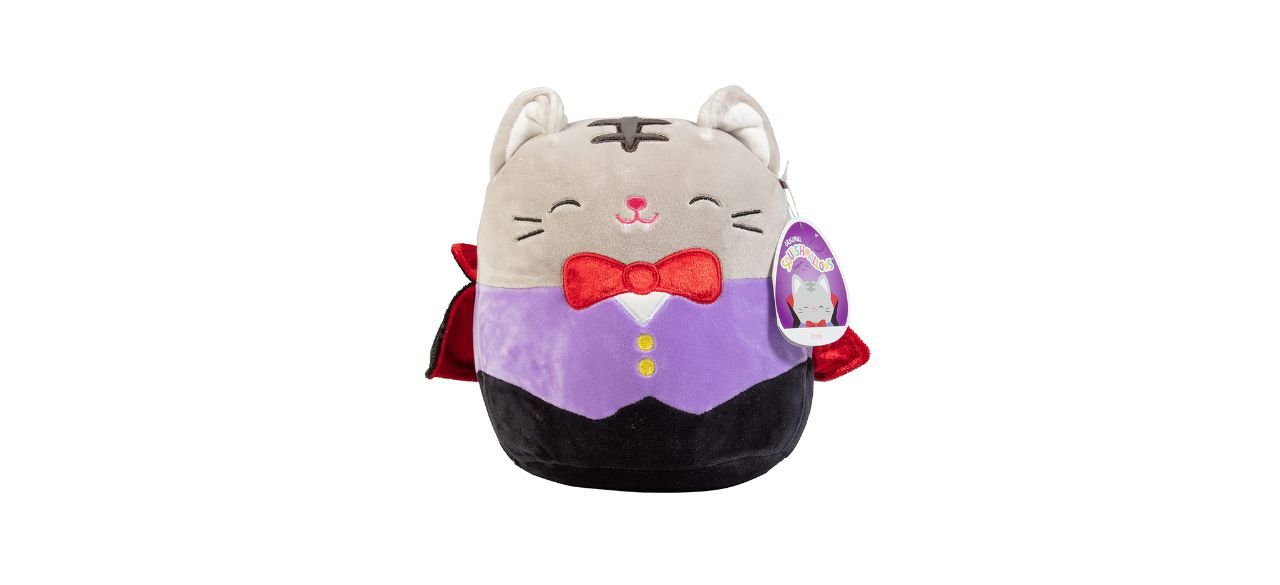 Squishmallows Tally the Cat Vampire
Not only can cats be witches, they can be vampires, and cute ones at that. Kids will love Tally the Cat Vampire, who sports a classic Dracula-style vampire costume that includes a cape.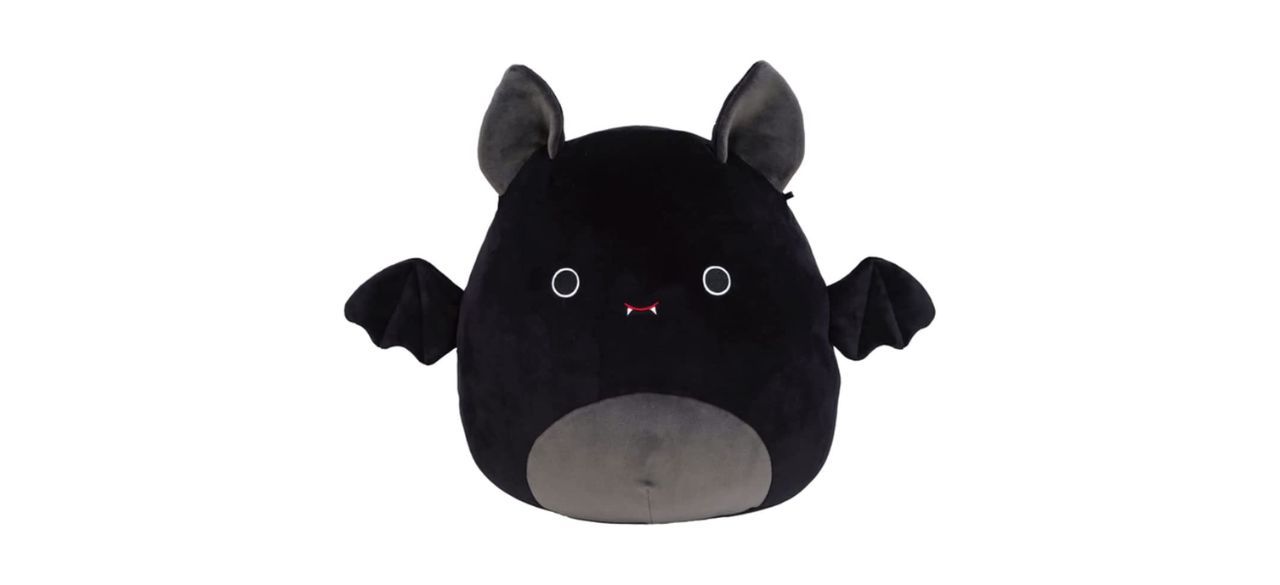 Squishmallows Official Halloween Soft Plushes
You can choose from a range of Kellytoy Halloween plushies in this listing, ranging in size from mini 3.5-inch key fobs to large 12-inch options. Toys on offer include Emily the bat, Ellette the vampire owl and Regina the corgi in a spider costume.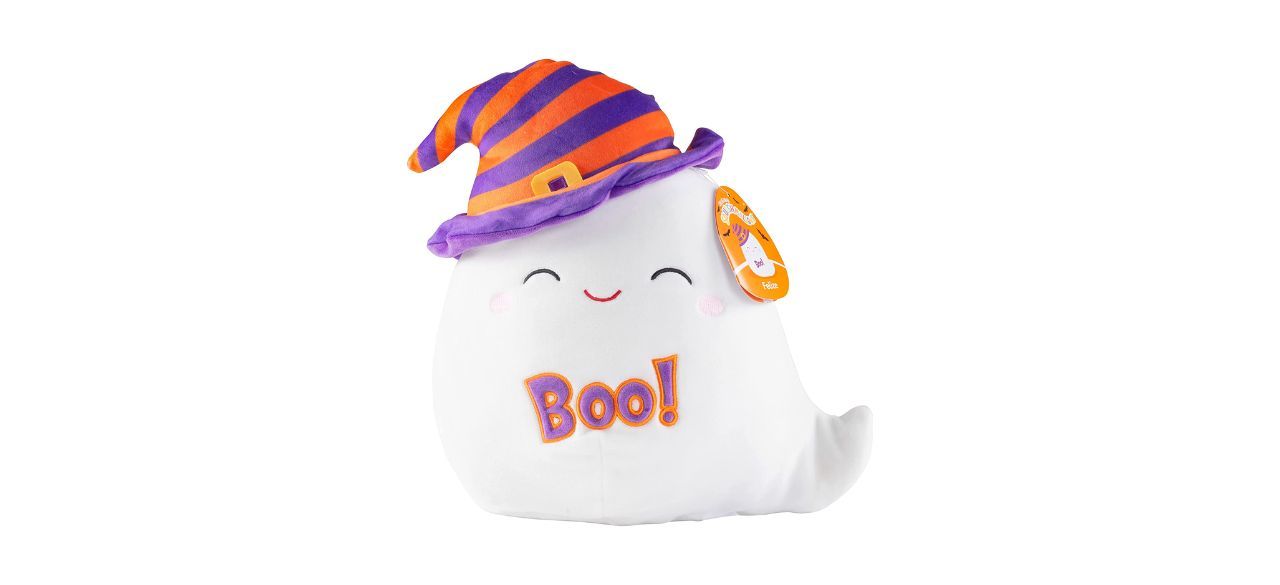 Squishmallows Felize the Ghost
Far more cute than spooky, this adorable ghost plushie has a smile on its face, blushing cheeks and a striped hat. It's 10 inches tall and extremely soft and squishy.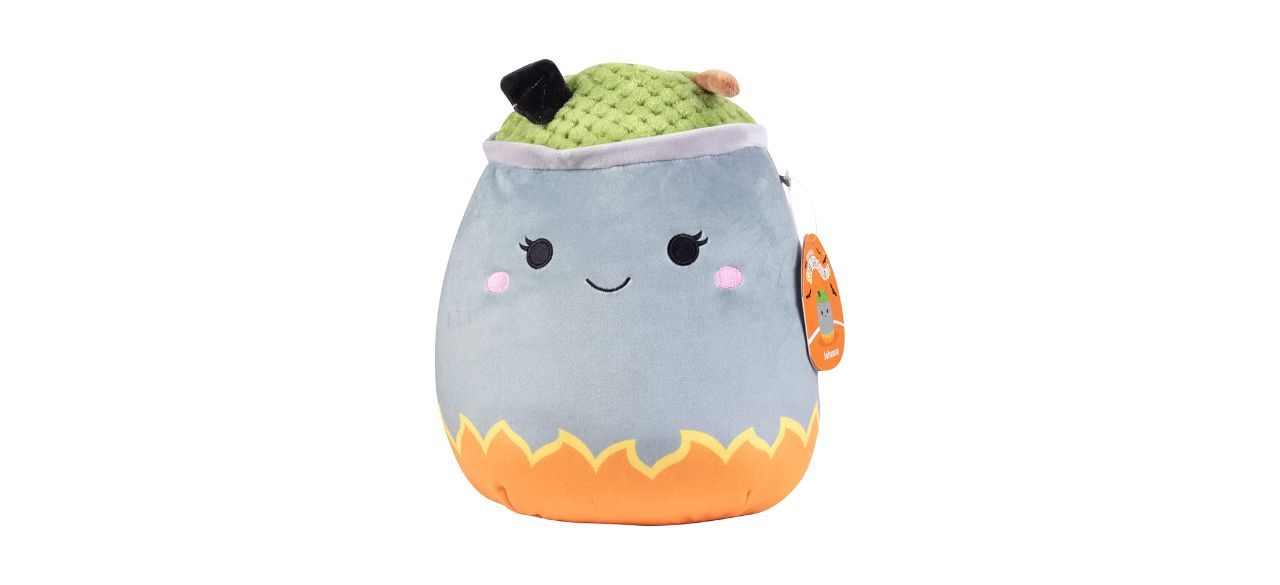 Squishmallows Johanna the Witches Brew
Johanna is the cutest witch's brew you've ever laid your eyes on. At 10 inches tall, this toy is a good size for kids and is exceptionally huggable.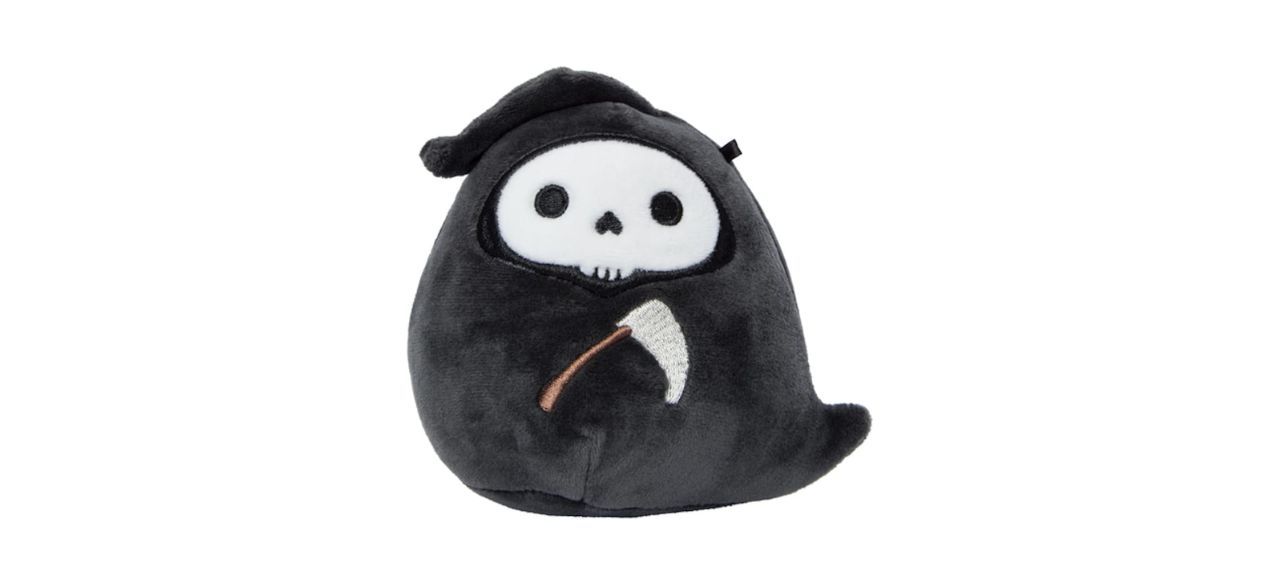 The Grim Reaper never looked so adorable, even with his skeletal face and notorious scythe. Otto is on the smaller side at 5 inches tall, which makes him even cuter.
Squishmallows Gio the Gargoyle
Who says gargoyles have to be ugly? Gio the charming little gargoyle looks almost like a winged pig, measuring 5 inches tall.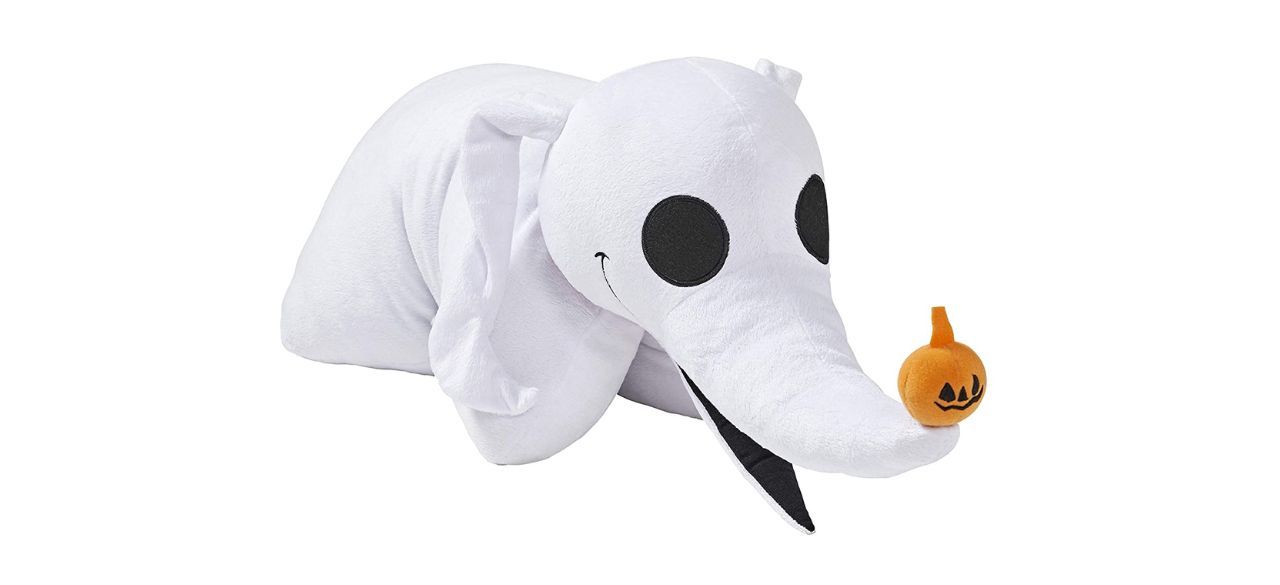 Pillow Pets Disney Zero Stuffed Animal
Large and super soft, this 16-inch plushie is part stuffed toy and part pillow. It's modeled after Zero, Jack Skellington's ghost dog from "The Nightmare Before Christmas," and perfect for kids to snuggle up with or take on trips.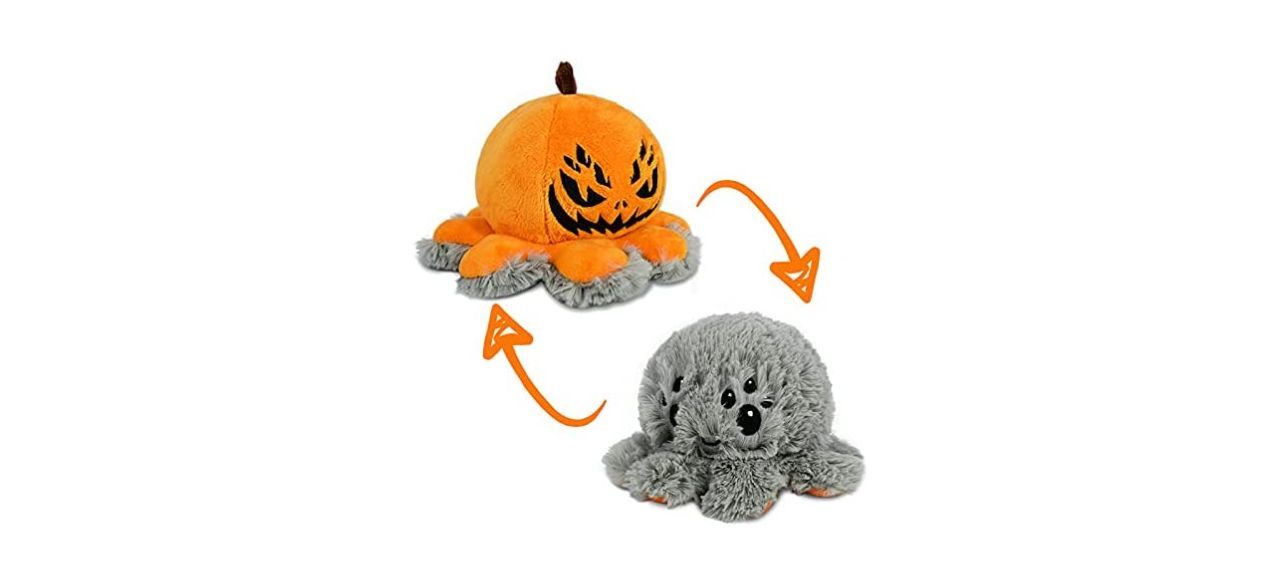 TeeTurtle The Original Reversible Big Spider Plushie
Kids can turn this plushie inside out to transform it from a big, hairy spider into a jack-o-lantern. You can also choose from other Halloween designs, including reversible ghosts and cyclops.
Want to shop the best products at the best prices? Check out Daily Deals from BestReviews.
Sign up here to receive the BestReviews weekly newsletter for useful advice on new products and noteworthy deals.
Lauren Corona writes for BestReviews. BestReviews has helped millions of consumers simplify their purchasing decisions, saving them time and money.
Copyright 2023 BestReviews, a Nexstar company. All rights reserved.