This is an archived article and the information in the article may be outdated. Please look at the time stamp on the story to see when it was last updated.
They remove more plaque and improve brushing technique
Put your manual toothbrush down. A lot of dentists are recommending we switch to electric toothbrushes to clean our teeth. Electric toothbrushes remove more plaque, can be easier on the gums and teeth, and help improve brushing technique. They may cost a lot more upfront, but they also last much longer than manual toothbrushes. If you've ever wondered whether or not to switch to an electric toothbrush, the time may be now.
In this article: Philips Sonicare DiamondClean Smart 9500, Philips Sonicare 4100 and Oral-B Genius X.
Kinds of electric toothbrushes
There are two primary kinds of electric toothbrushes: sonic toothbrushes and oscillating toothbrushes.
Sonic toothbrushes have heads that vibrate hundreds or thousands of times a second and can create a cleaning effect even beyond what their bristles can reach.
Oscillating toothbrushes have round heads that rotate partially or fully thousands of times a minute, duplicating manual brushing at a much faster pace, a lot like the scaler dentists use to clean teeth.
Benefits of electric toothbrushes
Removes more plaque
Plaque buildup not only looks and feels unpleasant but is related to a lot of dental problems including gum disease and gingivitis. Removing more plaque overall, especially in hard-to-clean places, means better dental health. A 2013 clinical study demonstrated improved plaque scores in people using an electric toothbrush versus those using a manual one.
Better technique
Most of us who use a manual toothbrush don't brush long enough or follow good technique, which involves brushing at a 45-degree angle, covering all surfaces of the teeth, for a minimum of two minutes total. Electric toothbrushes encourage better technique with indicators, timers, notifications and even apps that guide you toward optimal results. They also make up for improper technique by taking a lot of the guesswork out of the brushing process.
Less pressure
Many of us tend to make up for not brushing long enough by brushing harder. This can get pretty tough on gums and tooth enamel, leading to wear and bleeding. Since electric toothbrushes handle almost all of the actual brushing motions, you don't need to press hard when you use them. Just move the toothbrush to the part of the mouth you want to clean, and let it do the work. This also helps those of us who have trouble with arm, hand or finger strength and dexterity.
Reusable
Dentists recommend you get a new toothbrush every three to six months or when you start to notice the bristles of your toothbrush head looking worn or splayed. With a manual toothbrush, that means throwing the whole thing away. With an electric toothbrush, you just need to change the brush head. This helps reduce waste over time and helps count against the price of an electric toothbrush up front.
Electric toothbrushes and dental devices to check out
Interested in switching to an electric toothbrush? We've picked five models for you to consider at several price points. We've also included our favorite water flosser to complete your upgraded dental hygiene setup.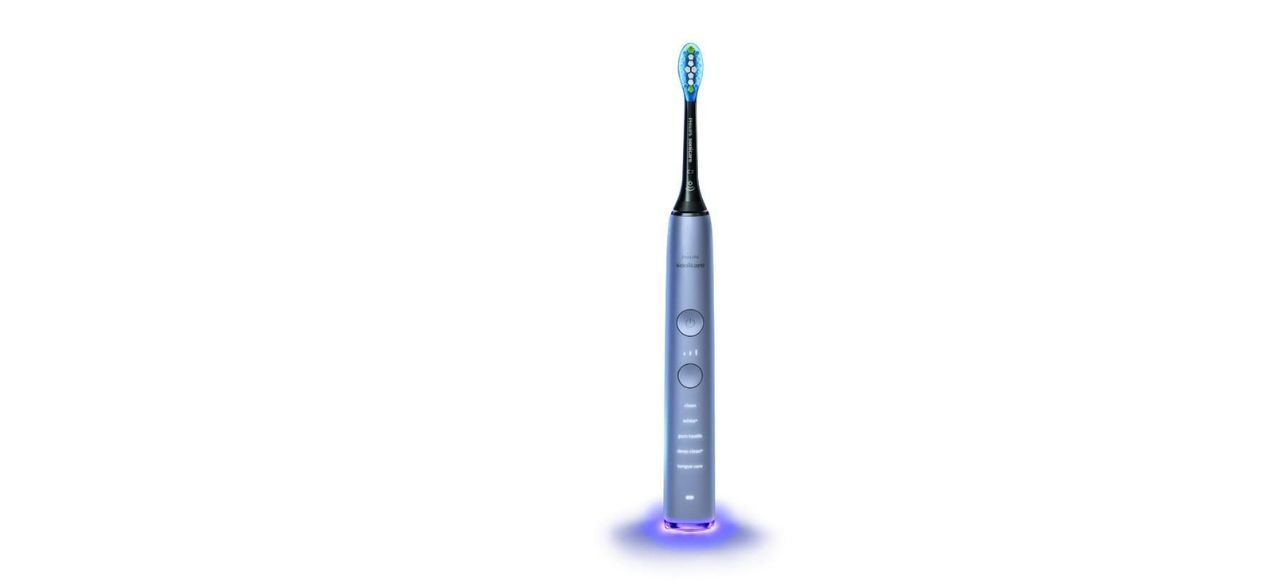 Philips Sonicare DiamondClean Smart 9500
The Sonicare Diamondclean is a complete cleaning system that pairs with a smartphone app to deliver real-time results. We particularly like that the four different brush heads automatically switch to the best brushing mode.
Sold by Amazon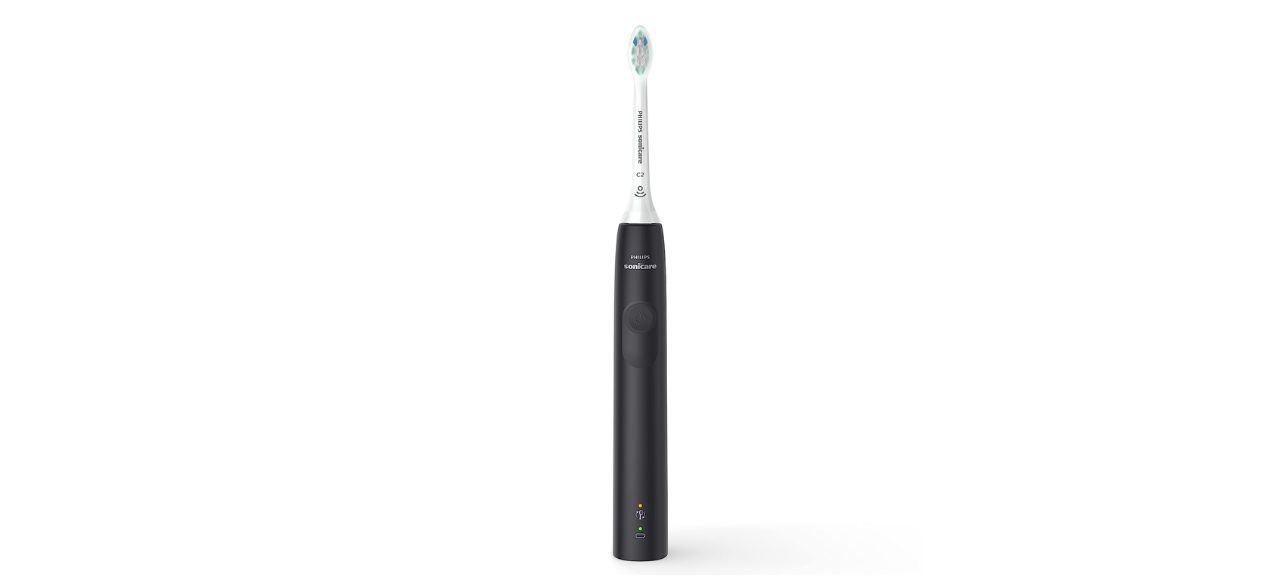 Philips' Sonicare 4100 Series is a great way to get started with electric toothbrushes. It has a pressure sensor to keep your touch light, a two-minute timer to make sure you've brushed for the proper length of time, and a pacer to let you know when to switch from one part of your mouth to another.
Sold by Amazon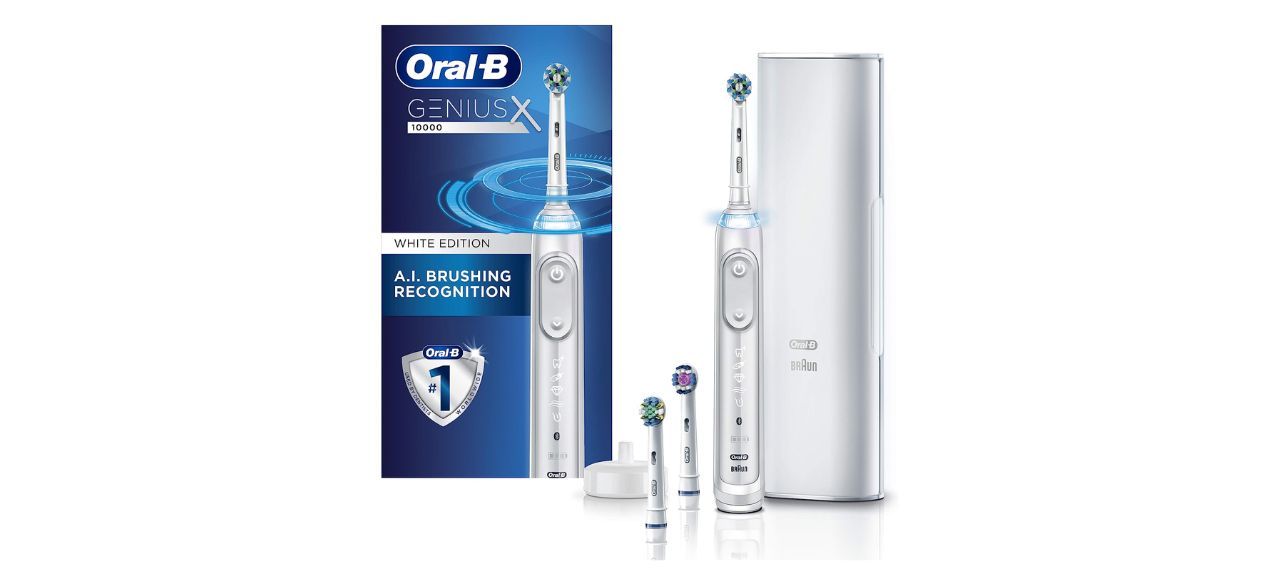 Oral-B's Genius X is a powerful oscillating toothbrush that learns your brushing regimen and makes suggestions as you go, including optimal brushing duration and pressure. It connects to a smartphone app and has an efficient, round head.
Sold by Amazon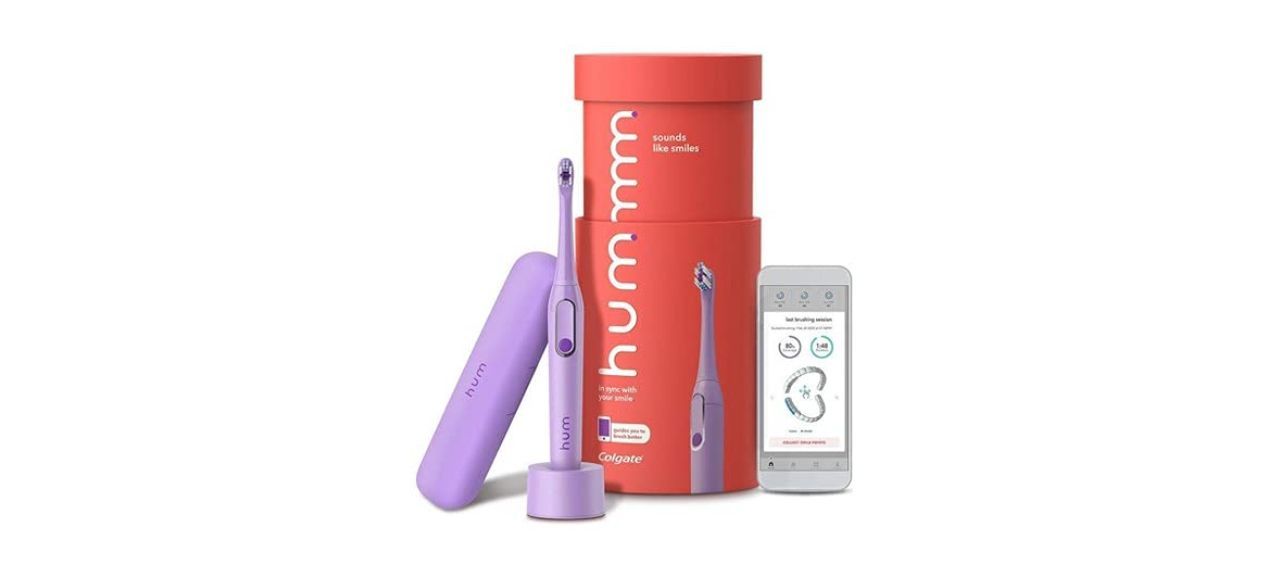 Colgate's entry into the electric toothbrush market boasts a space-conscious size and appealing, comfortable styling. This sonic toothbrush's battery lasts 10 days and it offers three vibration modes plus a smartphone app.
Sold by Amazon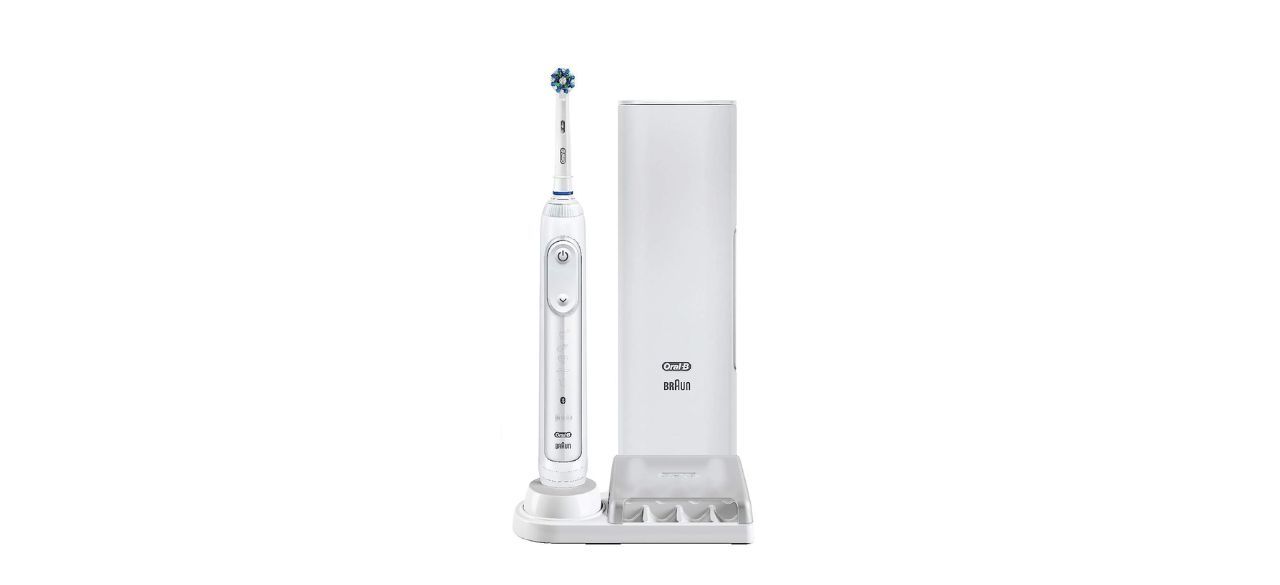 The Genius 7500 oscillating toothbrush has a bright LED light ring that provides customizable feedback while you brush, such as if you're pressing too hard. It can last around two weeks on a single charge and includes a convenient travel case.
Sold by Amazon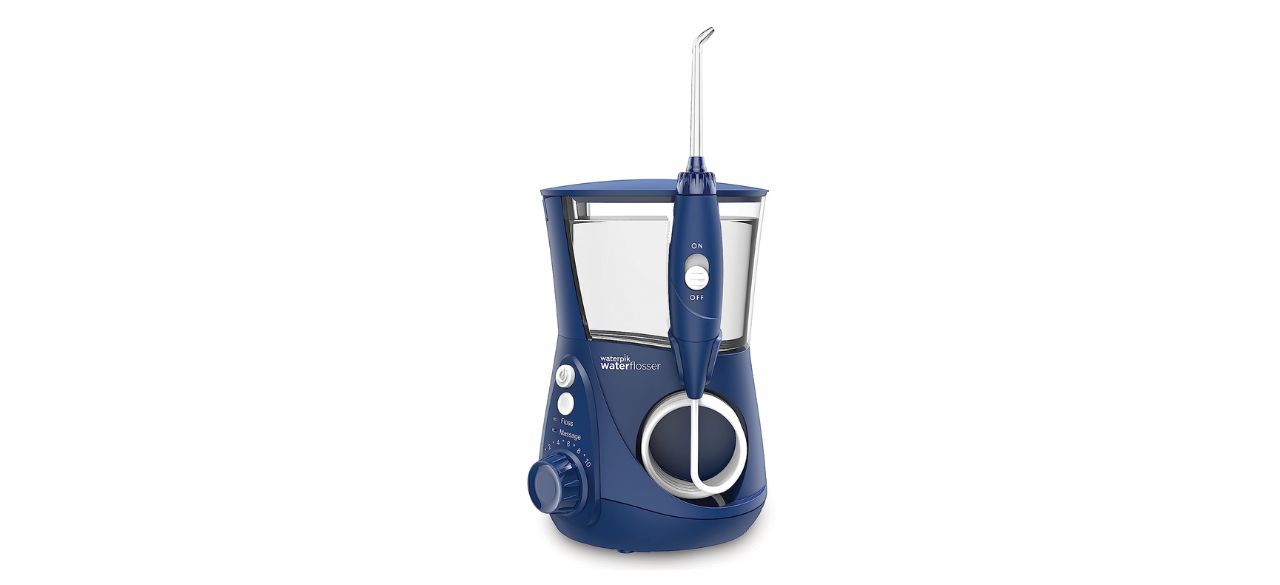 Waterpik Aquarius Water Flosser
Pairing a powered water flosser with an electric toothbrush improves your at-home dental game. Waterpik's Aquarius flosser takes the tedium and pain out of flossing with its comfortable yet powerful water pulses.
Sold by Amazon
Want to shop the best products at the best prices? Check out Daily Deals from BestReviews.
Sign up here to receive the BestReviews weekly newsletter for useful advice on new products and noteworthy deals.
Jmar Gambol writes for BestReviews. BestReviews has helped millions of consumers simplify their purchasing decisions, saving them time and money.
Copyright 2023 BestReviews, a Nexstar company. All rights reserved.