This is an archived article and the information in the article may be outdated. Please look at the time stamp on the story to see when it was last updated.
Which Vitafusion gummies are best?
Vitafusion is the number one brand of adult gummy vitamins in the U.S., and with good reason. They have been producing great-tasting, research-backed supplements for over 14 years, with their slogan "Delicious Nutrition for All" (and a Chefs Best Award to prove it). Gummies can provide nutritional support and supplement your diet, but which Vitafusion gummy is best for you?
Vitafusion gummy considerations
Desired result
Before choosing from the wide range of Vitafusion gummies, consider what it is you'd like to achieve.
Are you looking for:
Healthier skin, hair and nails?
Immune support?
Added energy?
Better digestive health?
Overall wellness and nutritional support?
No matter your health goals, Vitafusion supplements come in gummies to help you meet them.
Serving size
Most Vitafusion gummies give you everything you need in just two pieces. Some varieties do require three gummies. Make sure to read the label for proper dosing to make sure you're getting the most benefit.
Flavor
Vitafusion gummies come in a variety of flavors, including:
Peach
Raspberry
Grapefruit
Lychee
Mixed berry
Blueberry
Blue raspberry
Cherry
Orange
Orange and cream
Mango
Elderberry
Lemon
Vitafusion gummy features
No high fructose corn syrup (HFCS)
If you are taking a supplement to boost health, the best ones have no HFCS. Most Vitafusion gummies use a combination of natural sweeteners for their delicious flavor, with less than 3 grams of added sugar per serving.
Gluten-free
All Vitafusion gummies are certified gluten-free. Many are also allergy safe for those avoiding soy, dairy and corn. If you have dietary restrictions, check the label of the gummy you choose to make sure it works for you.
Vitafusion gummies are also free from synthetic dyes and artificial flavors.
Approved by the U.S. Food and Drug Administration (FDA)
Vitafusion gummies are approved and regulated by the FDA. This means you can trust that what is on the package is what's in the bottle.
Why choose gummies?
Some people consider gummies to be reserved for children, but they have benefits for adults, too. For those who cannot swallow pills — or just prefer not to — gummies are a great option.
In addition, gummies are an easy addition to your healthy, balanced diet. Unlike pills, gummies taste great and can even be seen as a little treat. This might make you more inclined to take them on a regular basis. Consistent supplementation is necessary to achieve the best result.
12 best Vitafusion gummies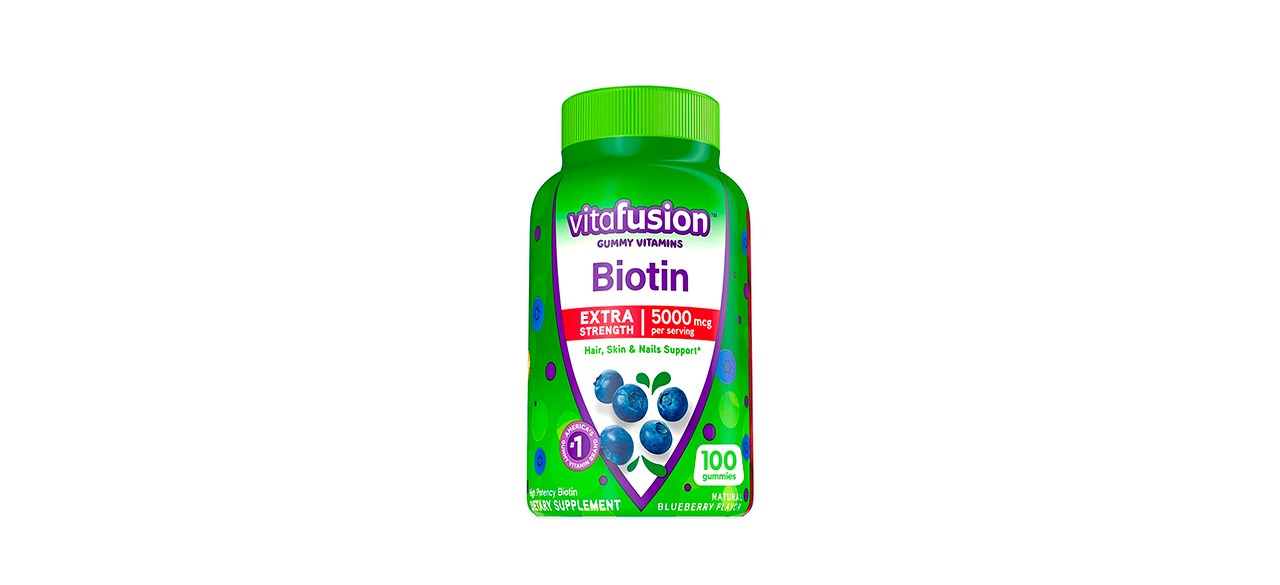 VitaFusion Biotin Extra Strength Natural Blueberry
This 50-day supply of gummies supports healthy hair, skin and nail growth. Each serving has 5,000 micrograms of biotin. Keep in mind that this gummy — and many others — is heat sensitive and may not be available for delivery year-round.
Sold by Amazon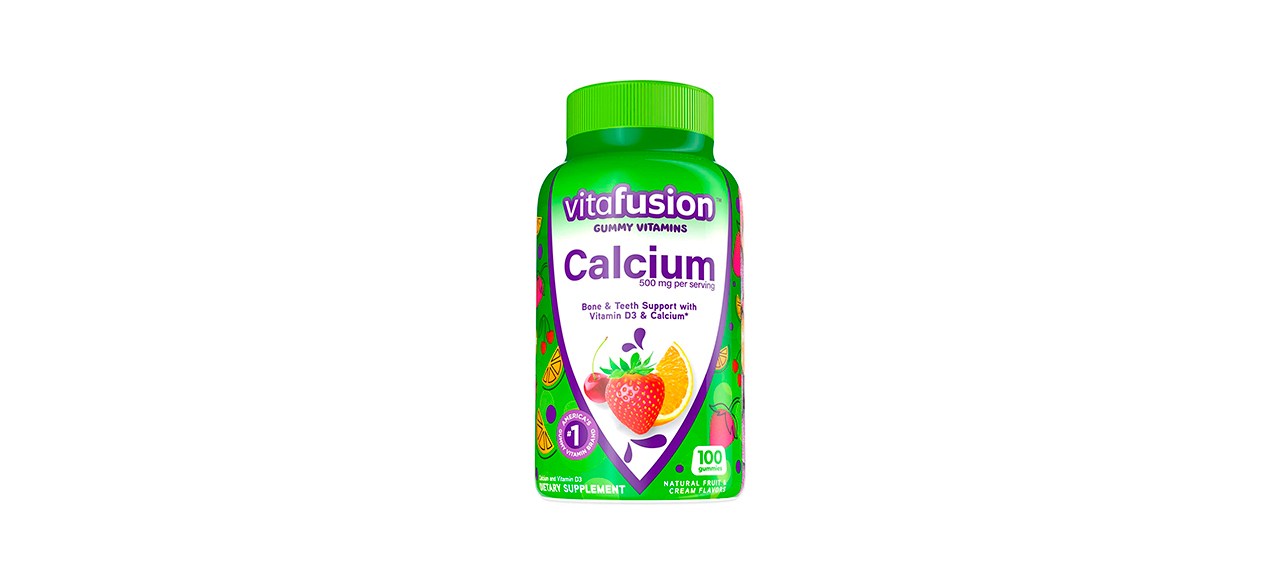 This calcium supplement delivers 500 milligrams of calcium per serving of two gummies. They also include 1,000 IU of vitamin D. Vitamin D is necessary to help the body absorb calcium that strengthens bones and prevents osteoporosis.
Sold by Amazon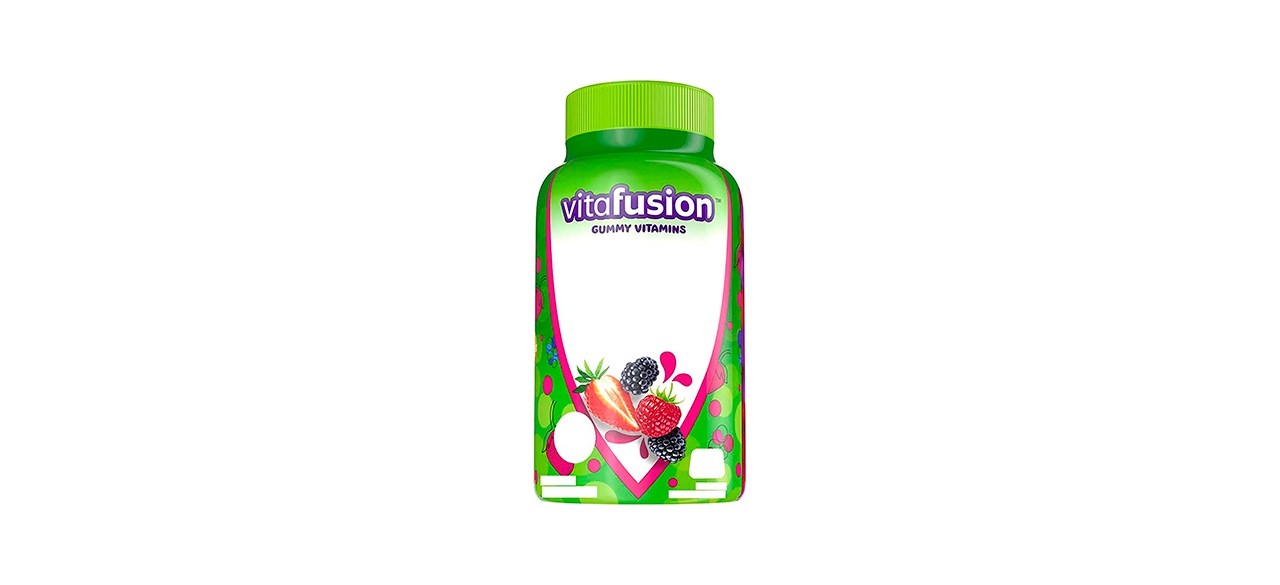 Vitafusion Women's Gummy Vitamins
This special formula is tailored to the needs of women's health. It includes vitamins A, C, D, E, B-6 and B-12, biotin, zinc and folate for natural support of a healthy metabolism, increased energy, bone strength and immune system support.
Sold by Amazon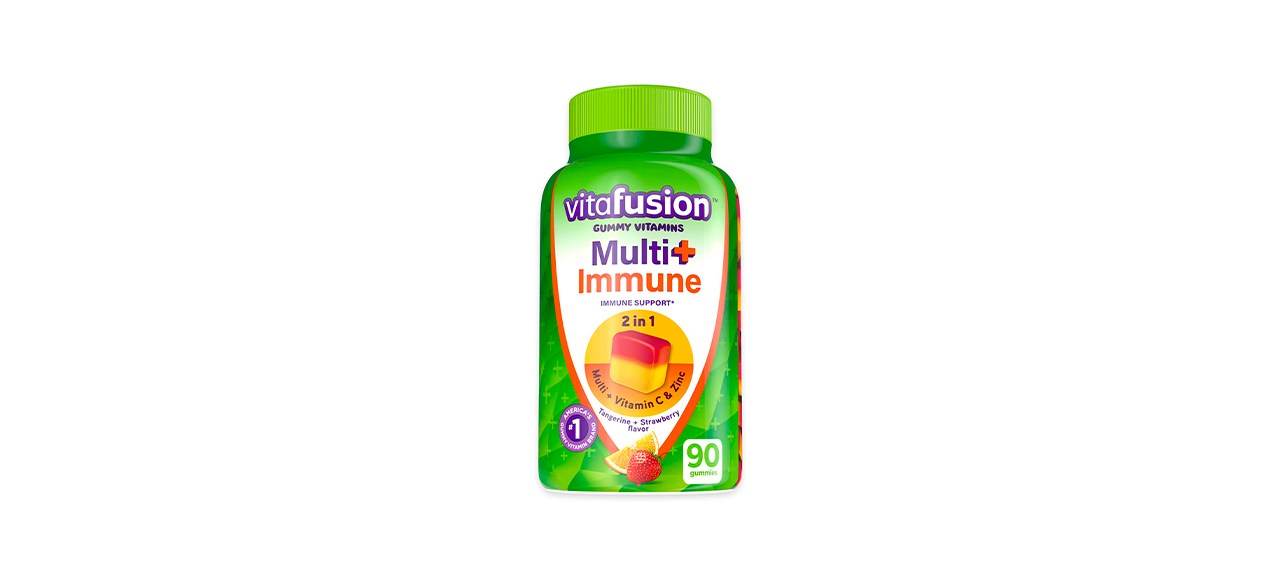 Vitafusion Multi + Immune Support
This daily multivitamin is designed for both men and women. It comes in a tangerine and strawberry flavor and provides daily immune support with 6 milligrams each of vitamin C, vitamin D, and zinc, plus vitamin A, B-vitamins, vitamin E and other critical minerals you may be missing.
Sold by Amazon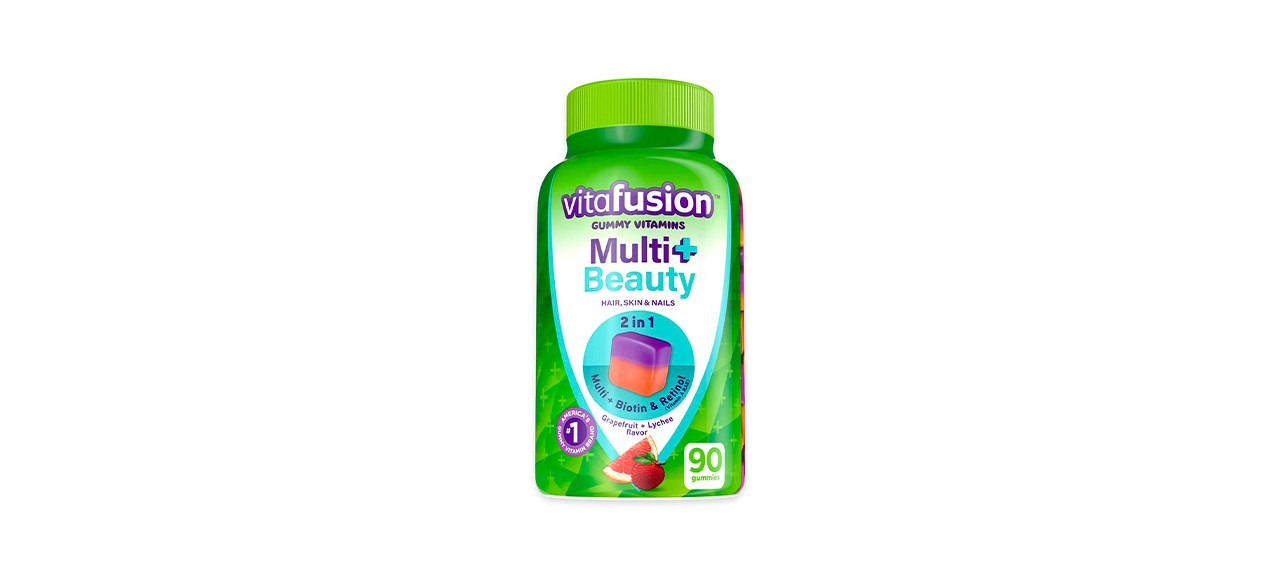 It has a tangy grapefruit and lychee flavors with big benefits to skin, hair and nails. It packs 500 micrograms of biotin and 450 micrograms of retinol for glowing skin into two gummies. In addition, this gummy includes vitamin D, vitamin A, B vitamins, vitamin E and other minerals for healthy whole-body support.
Sold by Amazon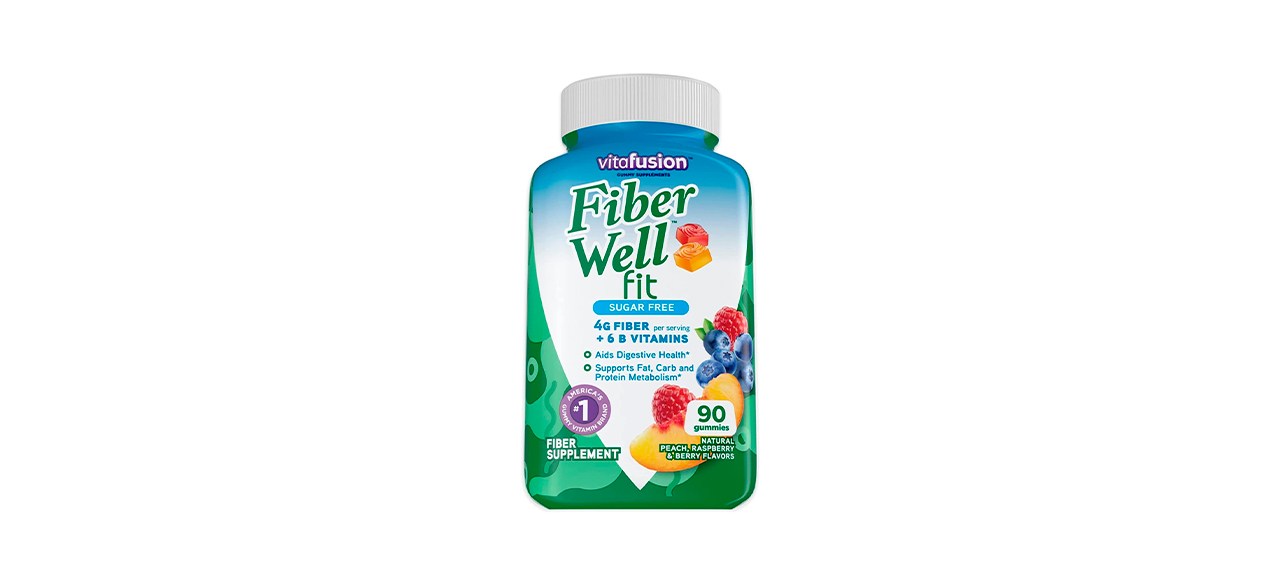 Vitafusion Fiber Well Fit Gummies
Bump up your fiber consumption with these delicious raspberry and peach gummies. Each serving of two provides 5 grams of fiber, 20% of a woman's recommended daily allowance (and 13% of men's). In addition to fiber, these contain B vitamins to increase your energy, and they are sugar-free.
Sold by Amazon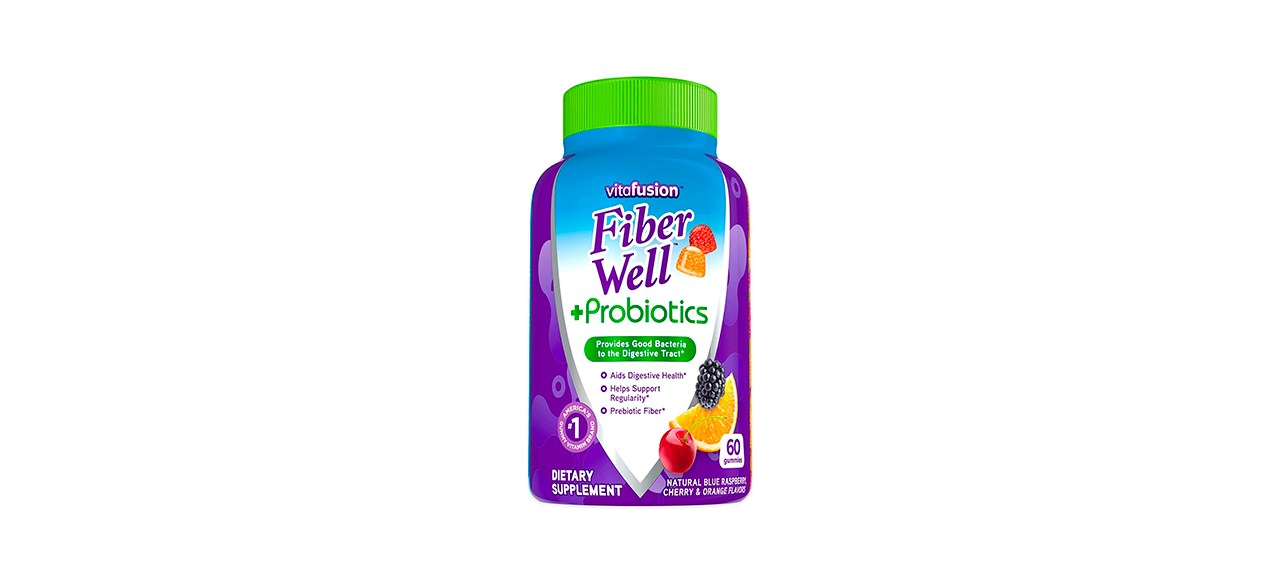 Vitafusion Fiber Well + Probiotics
When you need some added fiber but also want digestive support, these are for you. They have slightly lower amounts of fiber (3 grams) but add 800 million colony-forming units (CFUs) of healthy bacteria into your digestive tract. This hard-working "good" bacteria can help with digestive irregularity.
Sold by Amazon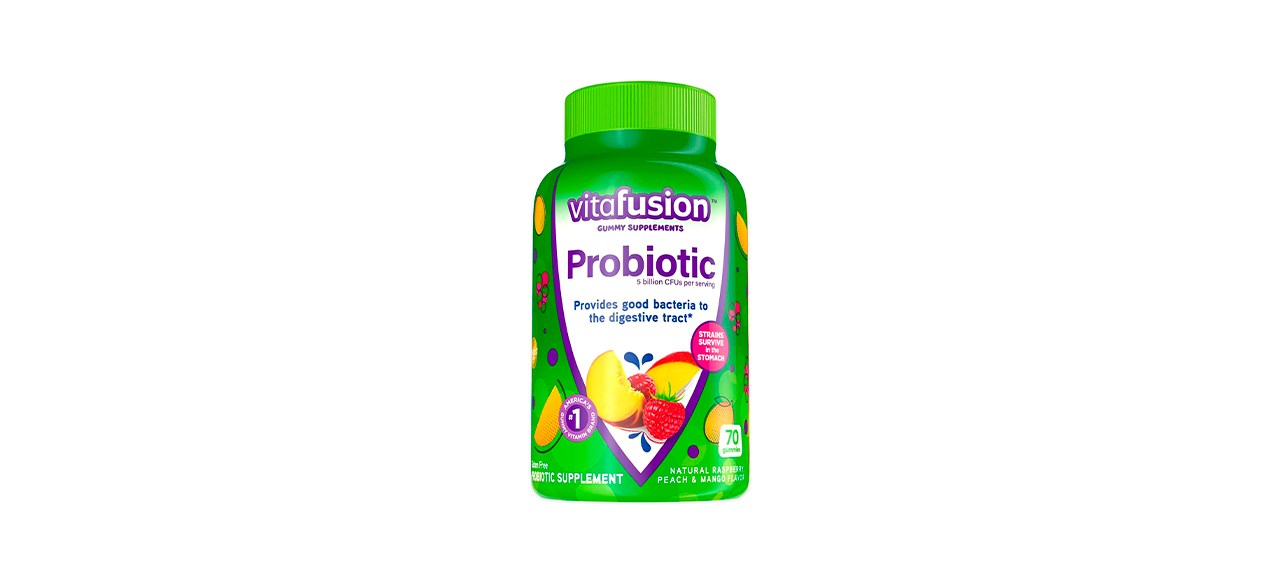 When it comes to CFUs, more is better, and one serving of two provides 5 billion CFUs for improved digestive health. The natural raspberry, mango and peach flavor is a delicious and easy way to support the good bacteria in your belly.
Sold by Amazon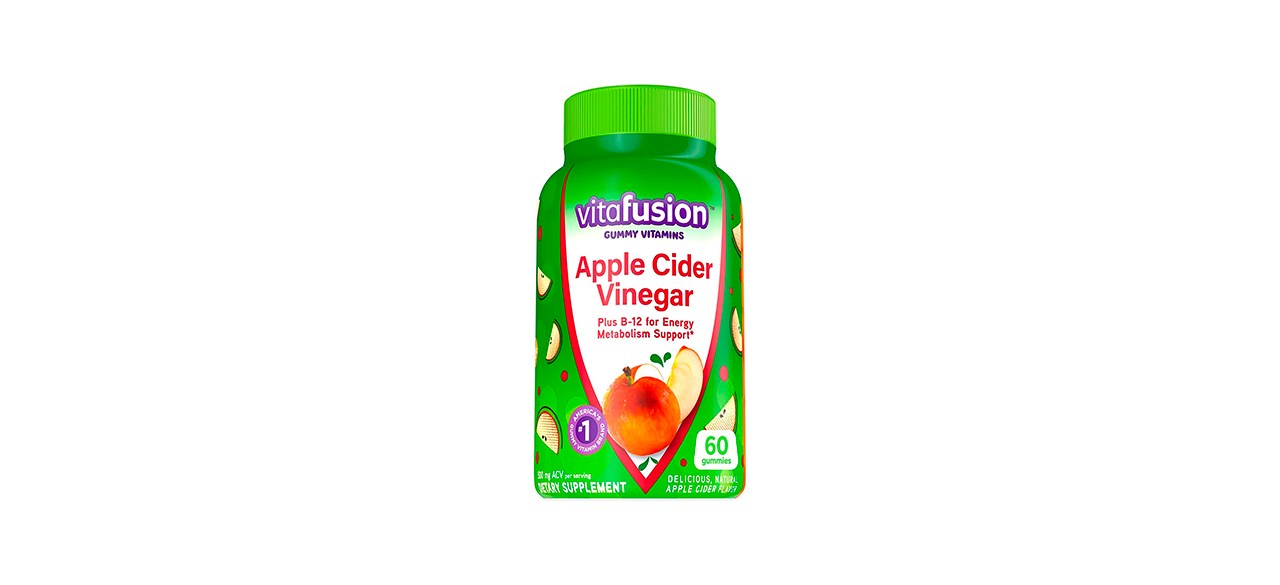 Vitafusion Apple Cider Vinegar Gummies
With 500 milligrams of apple cider vinegar per serving, these delicious gummies also include 200% of your daily recommended allowance of B12 for added energy and metabolism support. Apple cider vinegar is good for improving digestion, gut health and overall wellness.
Sold by Amazon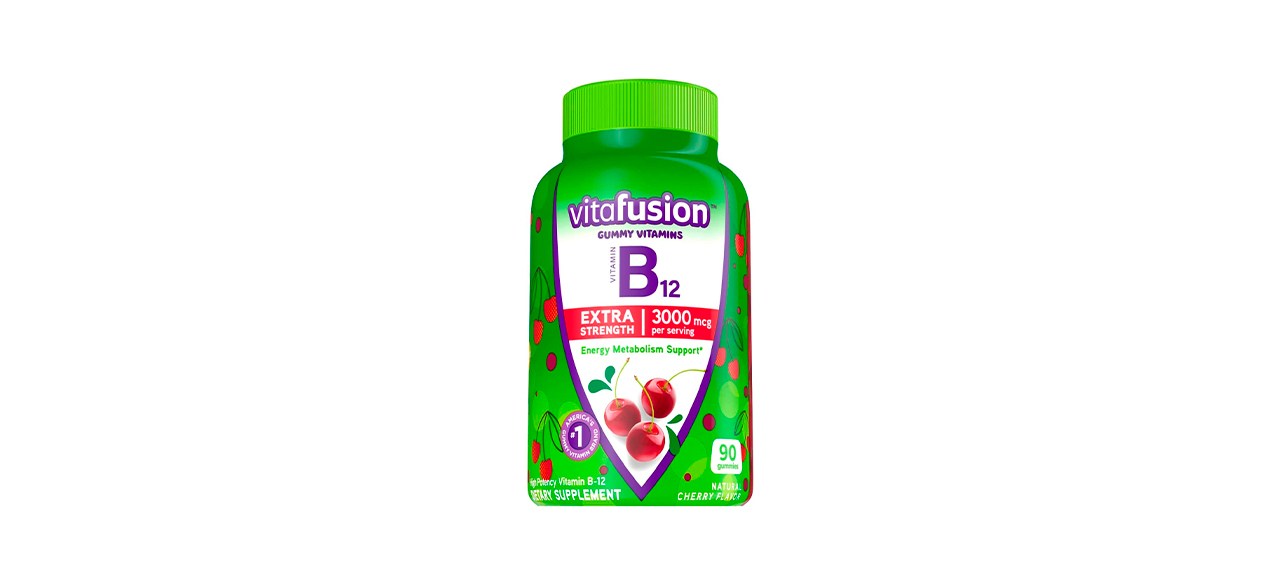 Vitafusion Extra Strength Vitamin B12 Gummy Vitamins
With 3000 micrograms of B12 per serving, these gummies provide all-day energy and metabolism support. B12 is also critical in the formation of red blood cells, lowered counts of which can lead to extreme fatigue.
Sold by Amazon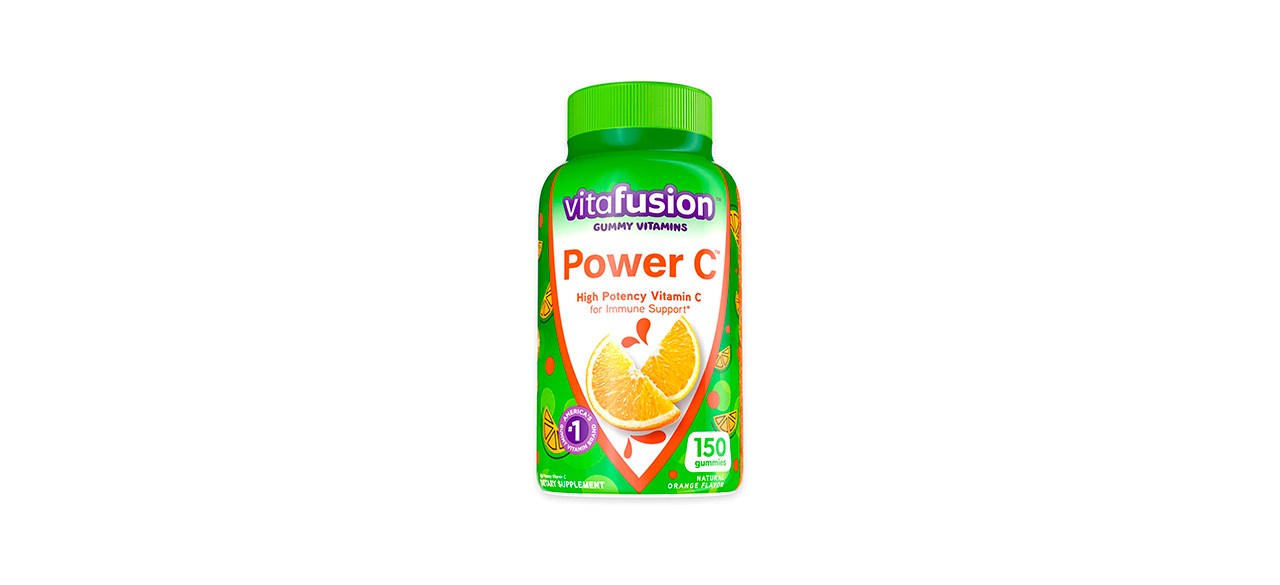 Vitafusion Power C Gummy Immune Support
Whether you take these every day for additional immune support or start them at the first sign of a cold, these gummies provide as much vitamin C as 10 tangerines in each three-gummy serving. They taste like sunshine in a gummy.
Sold by Amazon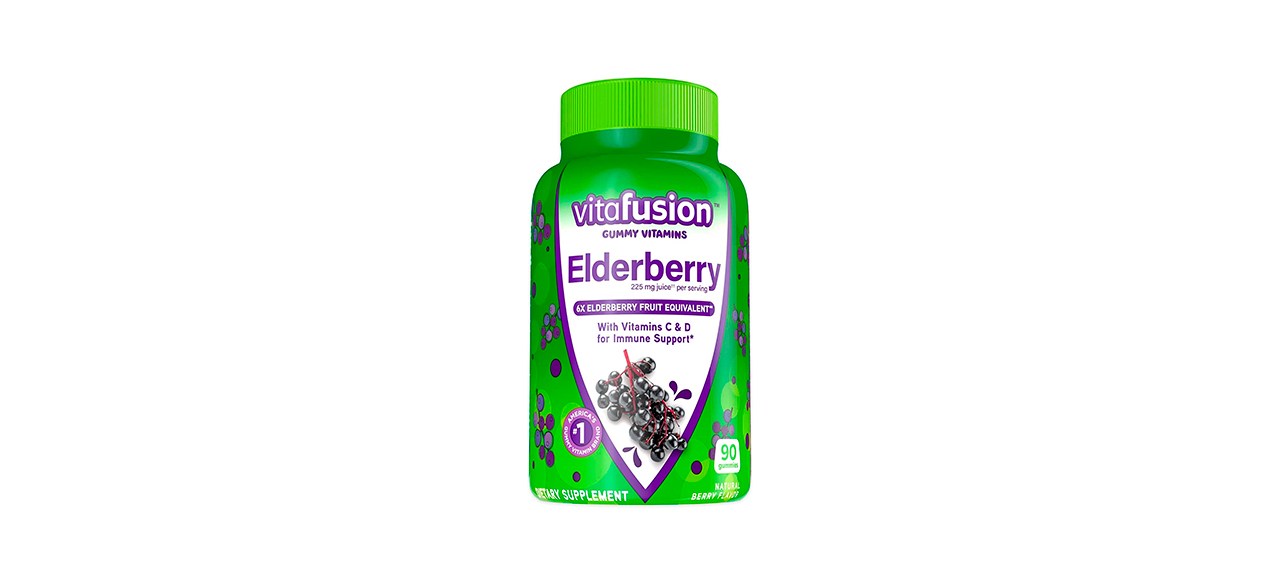 Vitafusion Elderberry Gummy Vitamins
Another powerful ally during cold and flu season is elderberry. Each serving contains 225 mg of elderberry juice, plus added vitamin C and vitamin D for additional immune support.
Sold by Amazon
Want to shop the best products at the best prices? Check out Daily Deals from BestReviews.
Sign up here to receive the BestReviews weekly newsletter for useful advice on new products and noteworthy deals.
Suzannah Kolbeck writes for BestReviews. BestReviews has helped millions of consumers simplify their purchasing decisions, saving them time and money.
Copyright 2023 BestReviews, a Nexstar company. All rights reserved.