This is an archived article and the information in the article may be outdated. Please look at the time stamp on the story to see when it was last updated.
Which SmartyPants vitamins are best?
SmartyPants was founded in 2011 by wellness experts and parents to make supplements that address the deficits of the average American diet. Now owned by Unilever, it makes products designed for babies all the way to seniors. They're third-party tested for purity and include no artificial colors or sweeteners. The company even partners with a nonprofit to provide supplements to poor countries around the world.
What to look for in SmartyPants Vitamins
Stage of life
SmartyPants vitamins and nutritional supplements target five stages of life.
Babies and toddlers have multivitamins and probiotics formulated for their growth.
"Kids" is how SmartyPants refers to preteens. There are multivitamins, organic multivitamins, probiotics and fiber-emphasized supplements.
Teen multivitamins are designed for boys and girls separately.
Adults also can choose from multivitamins that are gender-specific. Probiotics are also made for this age group. Pregnant women have prenatal vitamins, including an organic blend.
Adults 50 years old or older have multivitamins formulated for men and women with an emphasis on bone and eye health.
Purity
The supplements are made in a Good Manufacturing Practice facility, and are third-party lab tested for purity to ensure confidence in what the label says. SmartyPants supplements are free of soy, wheat, peanuts, tree nuts, dairy, fish, eggs, shellfish and sesame.
Prebiotics and probiotics
There is a combination of prebiotics with multi-strain probiotics to support digestion and the immune system. The gummies are designed to maintain 95% survivability of the strains and don't require refrigeration. There are probiotic supplements for adults, teens and children. There are also probiotic drops formulated for babies that can be given directly or mixed with breast milk.
Vitamin Angels
SmartyPants is a partner of the nonprofit organization Vitamin Angels. Every purchase is matched with a 1-to-1 nutrient grant to Vitamin Angels in support of healthier communities around the world in poor countries and communities.
Multi-packs
You can buy multivitamin and probiotic combination packages at a discount. There are also family packs for parents and children with a 30-day supply.
Clean Label-certified
The Clean Label Project's Purity Award and certification have been awarded to all SmartyPants products. It is the highest overall rating for product purity. It assures consumers that the company exceeds the strictest standards for chemicals, contaminants and additives.
Dog multivitamins
SmartyPants has expanded its multivitamin line to include our furry canine friends. The vitamins are designed for senior and adult dogs and puppies. They include glucosamine and omega-3 oils for joint and immune health, and come in a peanut butter flavor.
Best SmartyPants vitamins for children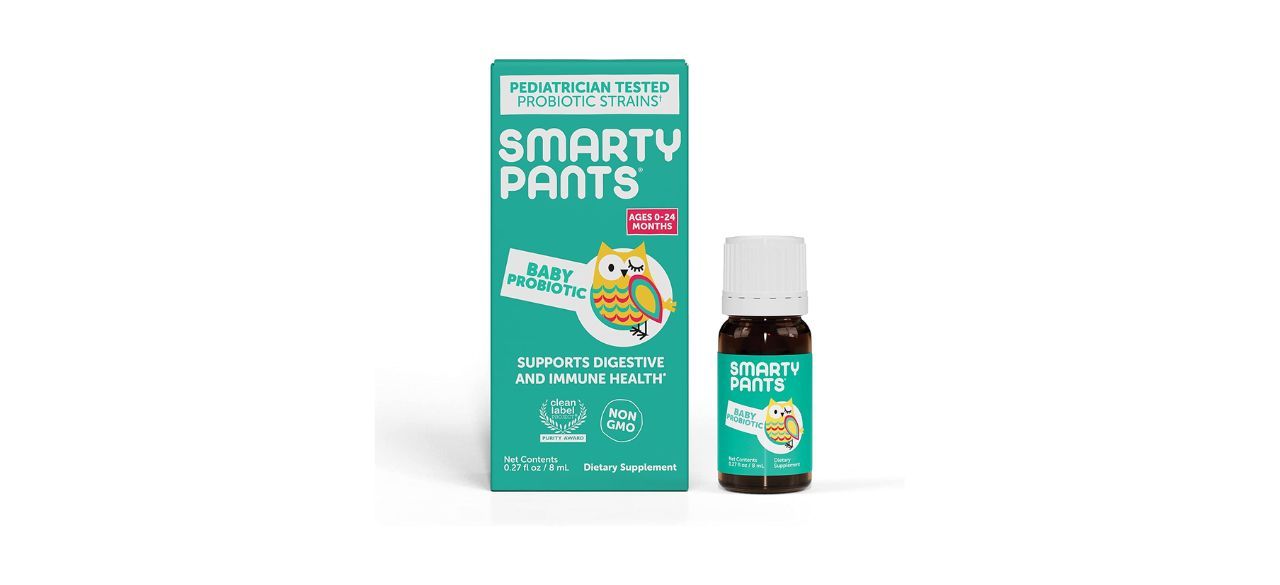 SmartyPants Baby Probiotic Formula
Each drop has pediatrician tested probiotic strains that support a baby's digestive and immune health. They are non-GMO, certified vegan and third-party tested. They can be mixed with breast milk or formula.
Sold by Amazon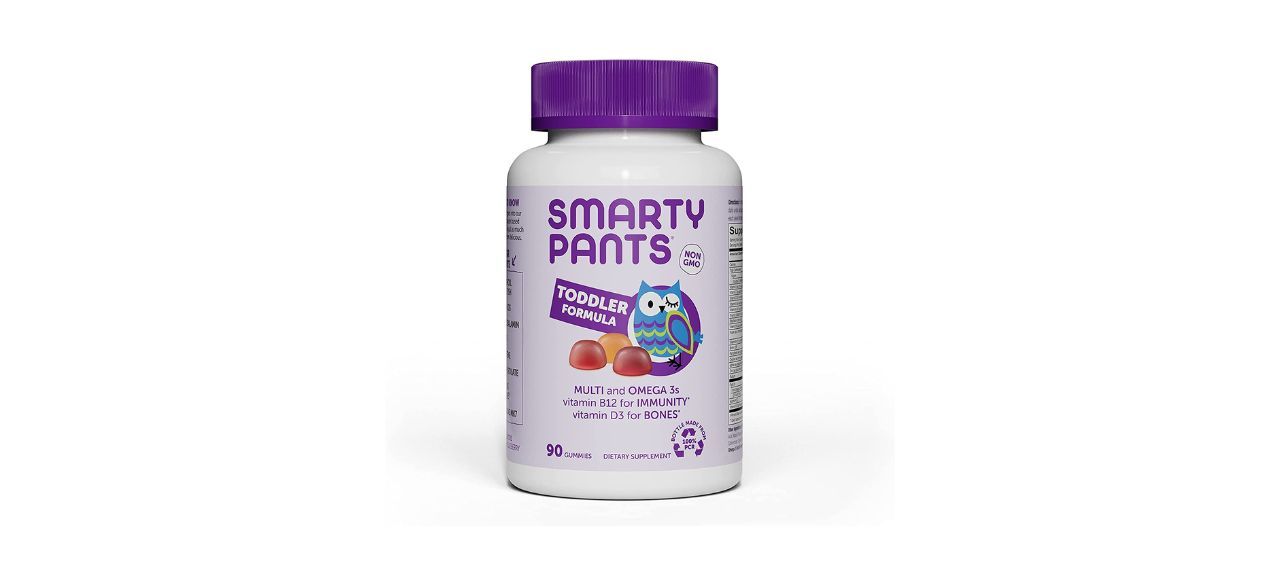 Designed for children 2 and 3 years old, these vitamins have 15 essential nutrients, including vitamin D3, omega-3 fish oil, vitamin E and iodine. There are no allergens or artificial colors or sweeteners. The gummies come in three flavors.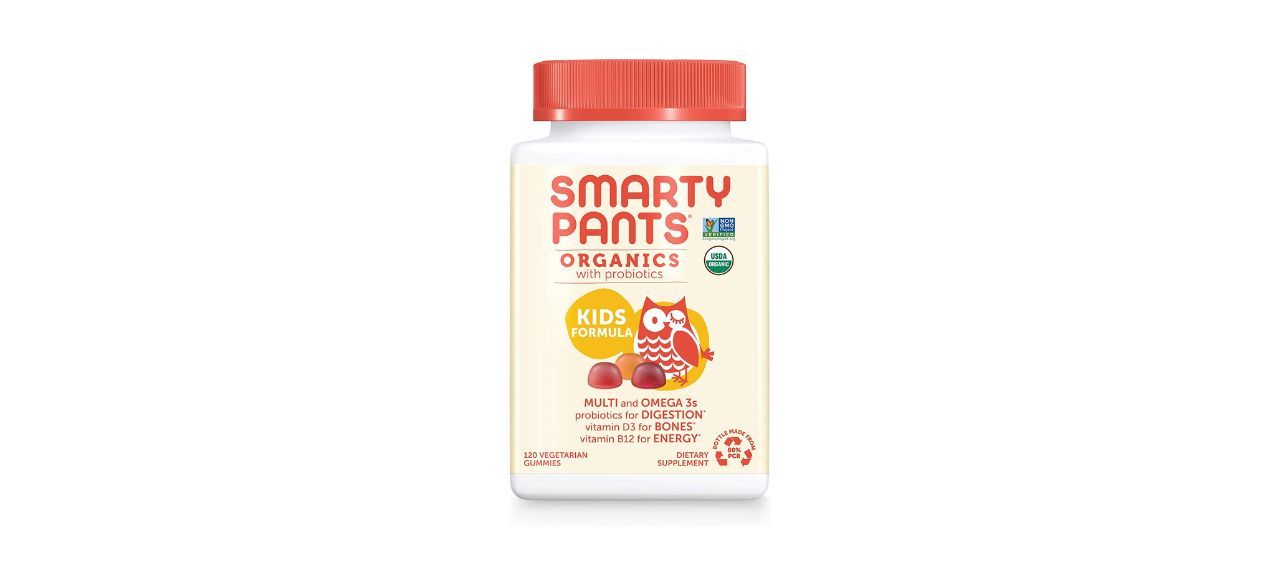 SmartyPants Organics Kids Formula
Certified organic and vegetarian, this vitamin supplement for children supports immune health. Natural spore-forming probiotics promote digestive health. They are free of allergens and have no artificial flavors or sweeteners.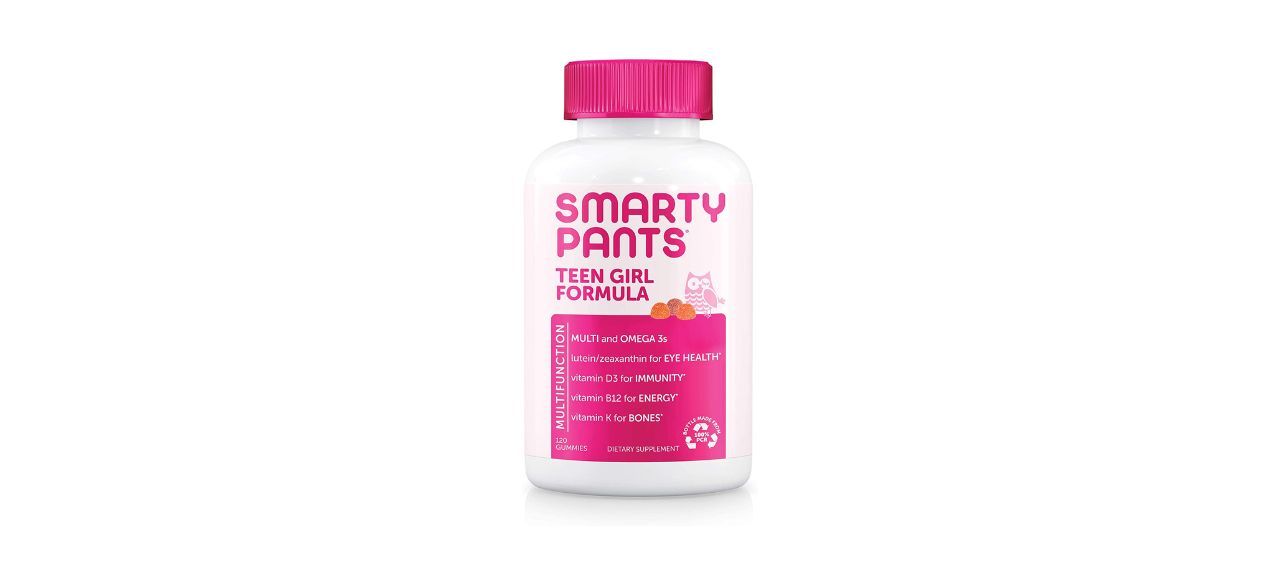 With 20 essential nutrients, these vitamins are formulated for teen girls. They feature omega-3 fish oil, lutein/zeaxanthin for eye health, vitamin K for bones and vitamin D3 for immunity. There are new all-natural flavors.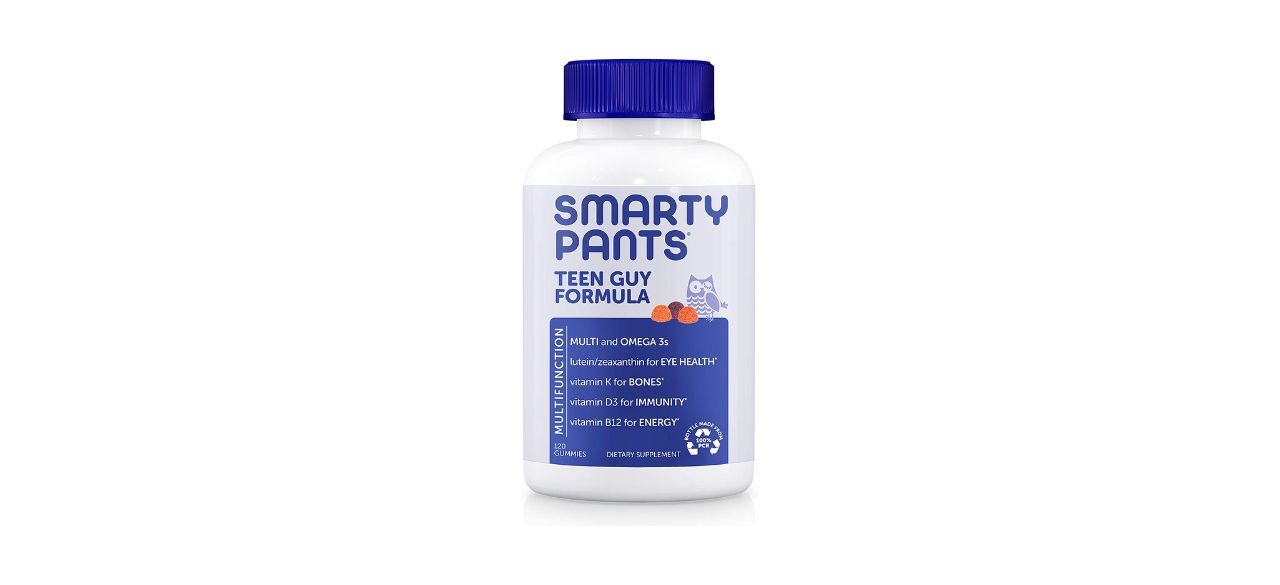 Formulated for teen boys, these multivitamins feature B12 for energy, D3 for immunity and omega-3 fish oil. They are third party-tested and have no synthetic colors or flavors.
Best SmartyPants vitamins for adults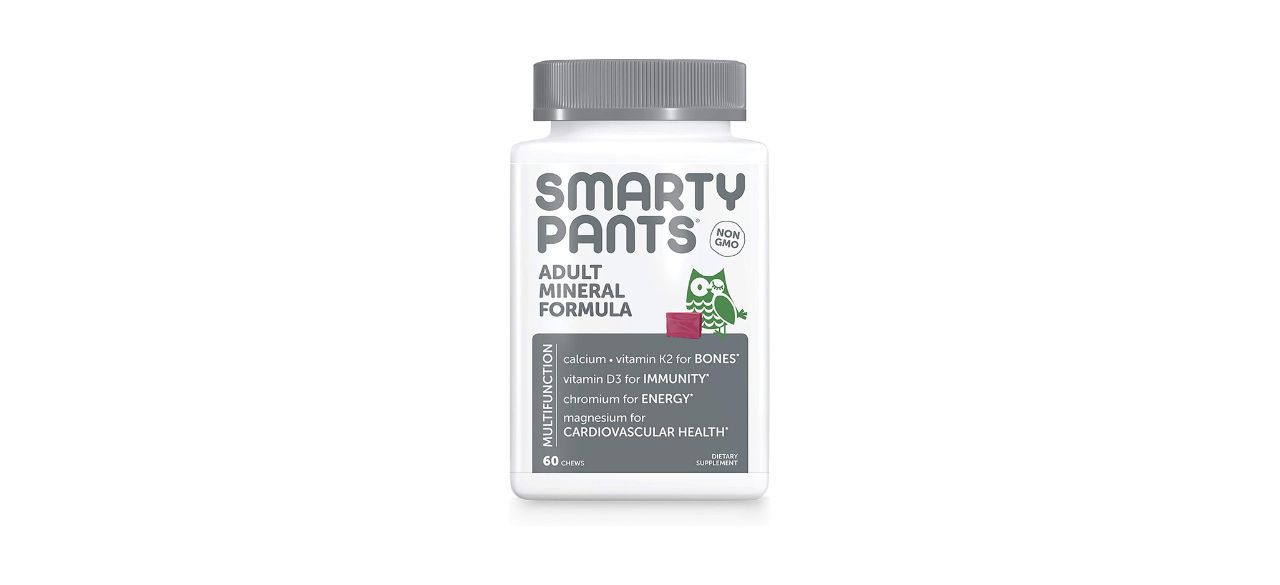 SmartyPants Adult Mineral Formula
With eight essential minerals, this chewable supplement also includes vitamins C, D, E and K. It supports heart health and muscle function. Premium minerals are used in a form that is easily absorbed.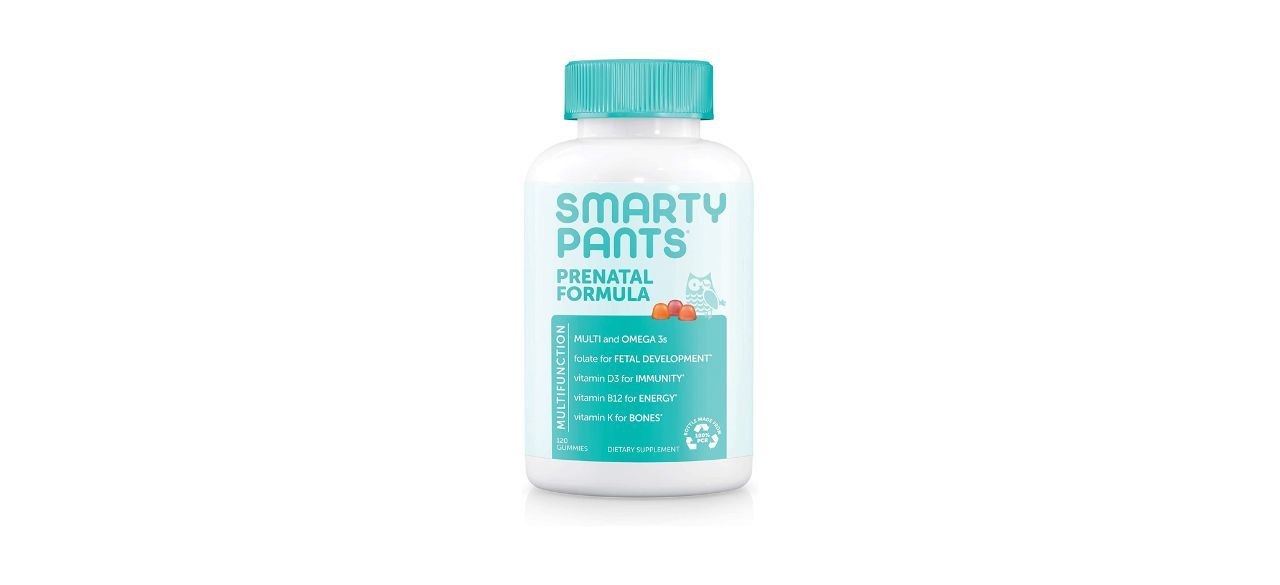 With 16 premium nutrients for pregnant women, these multivitamins are designed for fetal support. They feature omega-3 fish oil and folate as methylfolate. The formula is non-GMO and has vitamins D and B12 for energy and metabolism.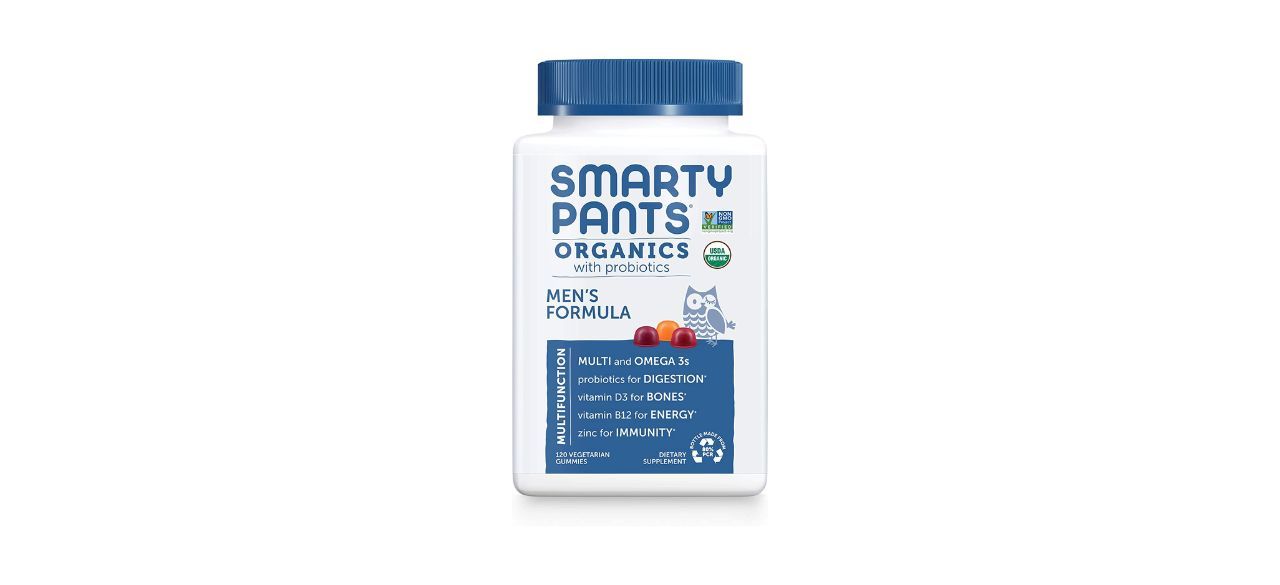 SmartyPants Organics Men's Formula
This chewable vitamin has 15 essential nutrients, so men benefit from omega-3 fish oil, vitamin E for antioxidant health, zinc for the immune system and vitamin D3 for bone health. The vitamins incorporate methylcobalamin, a form of vitamin B12 that is absorbed more easily.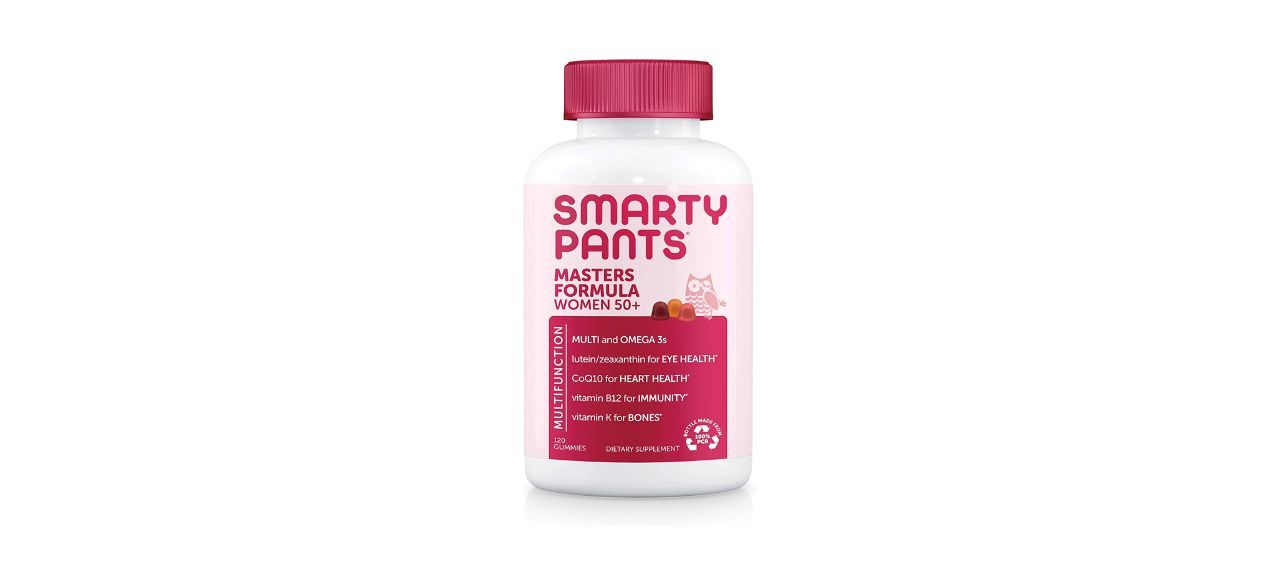 SmartyPants Masters Formula Women 50+
Designed for women over 50, these multivitamin gummies include beta carotene, choline, omega-3 fish oil and vitamin K2. They have lutein/zeaxanth for eye health and CoQ10 for cardiovascular health.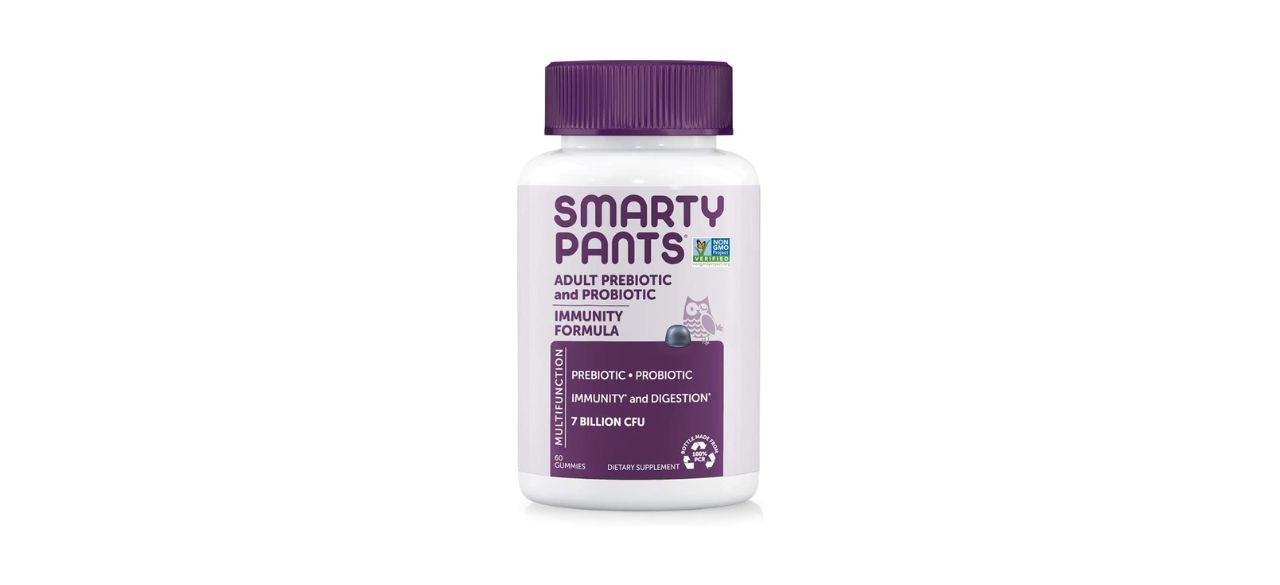 SmartyPants Adult Prebiotic and Probiotic Immunity Formula
This chewable gummy has both prebiotics and probiotics with 7 billion colony-forming units per serving. They are certified vegan and do not require refrigeration. They are designed to support the digestive systems of both men and women.
Best SmartyPants vitmins for dogs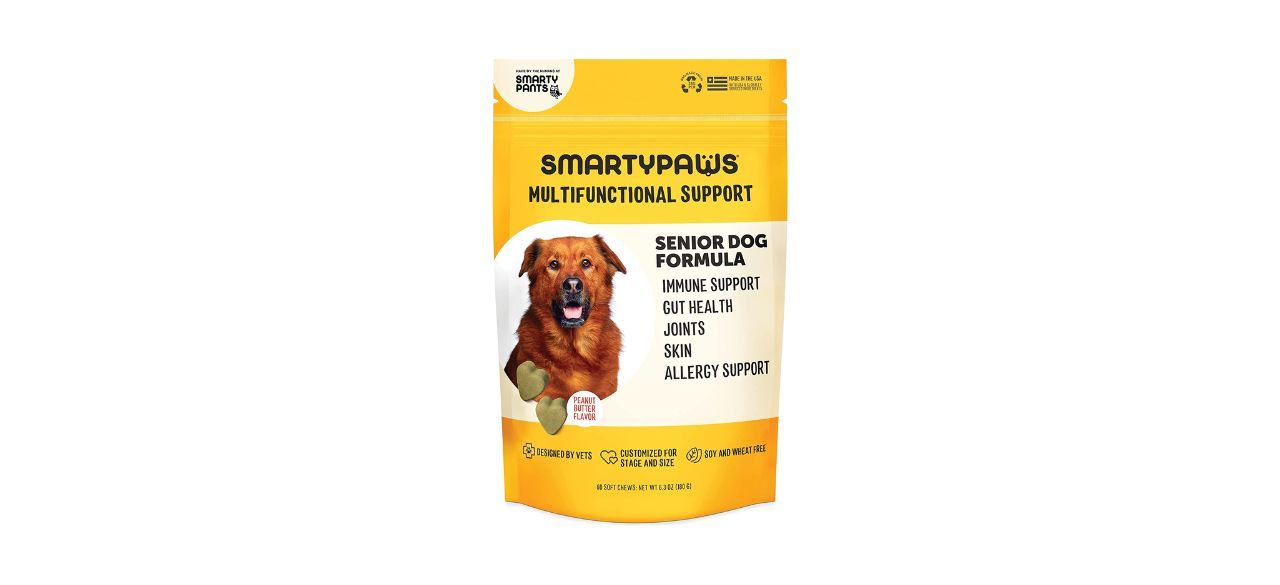 Designed by veterinarians, these multivitamins are formulated for older dogs. They include glucosamine, chondroitin and probiotics. They support joint, digestive, thyroid and urinary health in a peanut butter flavor.
Sold by Amazon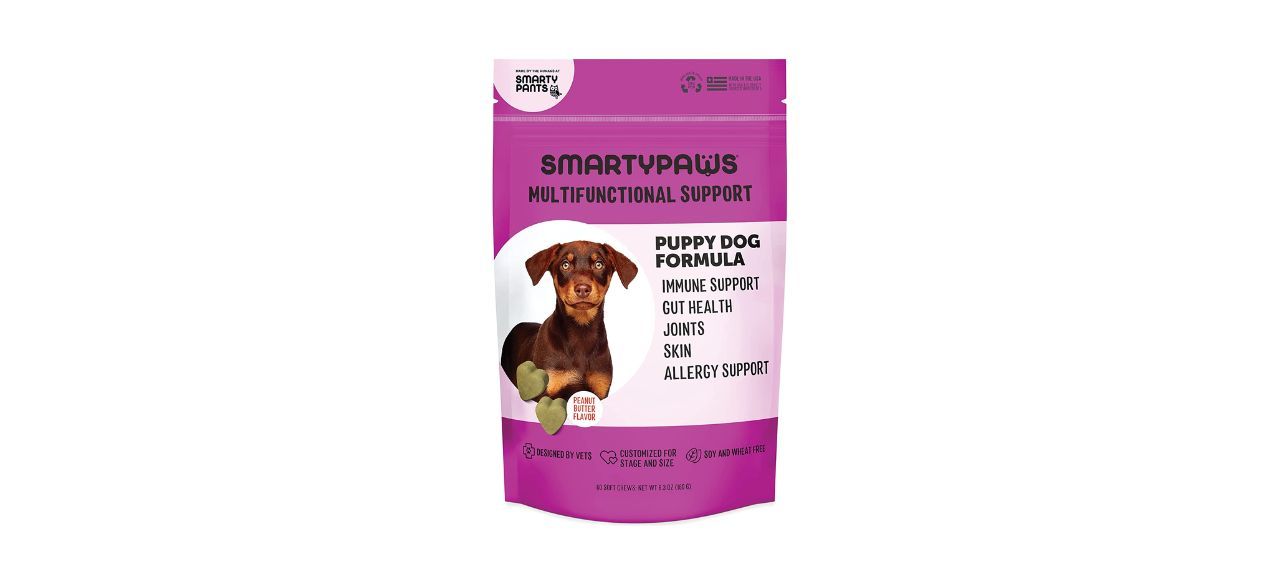 These comprehensive supplements are designed for puppies ages 3 to 12 months. They include glucosamine, alfalfa, organic chia seed and omega-3 fish oil. They taste like peanut butter, but are free of peanut and tree nuts.
Sold by Amazon
Want to shop the best products at the best prices? Check out Daily Deals from BestReviews.
Sign up here to receive the BestReviews weekly newsletter for useful advice on new products and noteworthy deals.
Steve Ganger writes for BestReviews. BestReviews has helped millions of consumers simplify their purchasing decisions, saving them time and money.
Copyright 2023 BestReviews, a Nexstar company. All rights reserved.