Defeat dry air
As days grow shorter and temperatures drop, it's important to adapt to the changing weather and conditions. This helps you stay not just comfortable through the colder months, but healthy as well. Fall and winter bring dry air that can cause skin irritation, throat soreness and breathing issues while trying to sleep.
The best humidifier for a bedroom or nursery can help prevent such winter ailments, allowing you — and your kids — to sleep more soundly and wake up rested and ready for the day ahead.
Shop this article: Vicks Mini Filter-Free Cool Mist Humidifier, Dyson AM10 Humidifier and Honeywell Top-Fill Tower Humidifier
How humidifiers work
There are a few different types of humidifiers, and each one uses a different mechanism to add moisture to the air. There are three popular models:
Ultrasonic humidifiers add cool mist to the air using vibrations. These are safe, inexpensive and relatively quiet.
Evaporative humidifiers use a filter and fan to release moisture in the air while capturing any bacteria. Though cheap, some may be too loud for sensitive sleepers.
​​​​​Steam vaporizers boil water to release in the air. These are hygienic, effective and somewhat pricey.
Benefits of humidifier use
By adding water to the air, humidifiers can help prevent a variety of skin and respiratory issues related to dryness.
Air moisture may prevent sore throats, bloody noses, dry coughs and cracking, itchy skin.
Water in the air keeps the nasal passages and throat moist, keeping out bacteria and maintaining homeostasis.
Humidifiers may also help ease snoring issues, sleep apnea and asthma.
Humidifiers may help curtail respiratory infections.
Eliminating dry air means you can expect quality, restful and uninterrupted sleep through the night.
Finding the best humidifier for fall
It's important to find the right size humidifier that is large and powerful enough to fit the space in question. Smaller humidifiers may be best for the bedside, while bigger models will best serve larger bedrooms. Some humidifiers are small enough to take in a car or travel with you when you're sleeping at a hotel or somewhere unfamiliar.
Keep in mind the capacity of the water reservoir, which determines how often you'll have to refill and how long the humidifier can run continuously. Most have an auto shutoff feature, while some may include changing lights and a soft, pleasant hum to create a cozy ambiance. Smaller models may also diffuse aromatic essential oils.
Humidifiers FAQ
Q. How do I best maintain my humidifier?
A. Always run the humidifier with water in the reservoir. Most have an auto shutoff feature to stop operation once the water tank is empty. You should not leave water in the reservoir for an extended period of time, as mold and mildew can start to grow. This will not only ruin the humidifier, but it can also be harmful to your health. Some models have filters that will need to be cleaned or replaced regularly.
Q. What is the ideal relative humidity?
A. Relative humidity is how much water is in the air against how much it can hold, expressed as a percentage. Most people are comfortable with a humidity level between 35% and 45%. Humidity below 30% causes dry skin and throat problems. Conversely, if the relative humidity is too high in the summer, you will need a dehumidifier to remove moisture from the air, as excess water can create conditions for bacteria to grow.
Best humidifiers for fall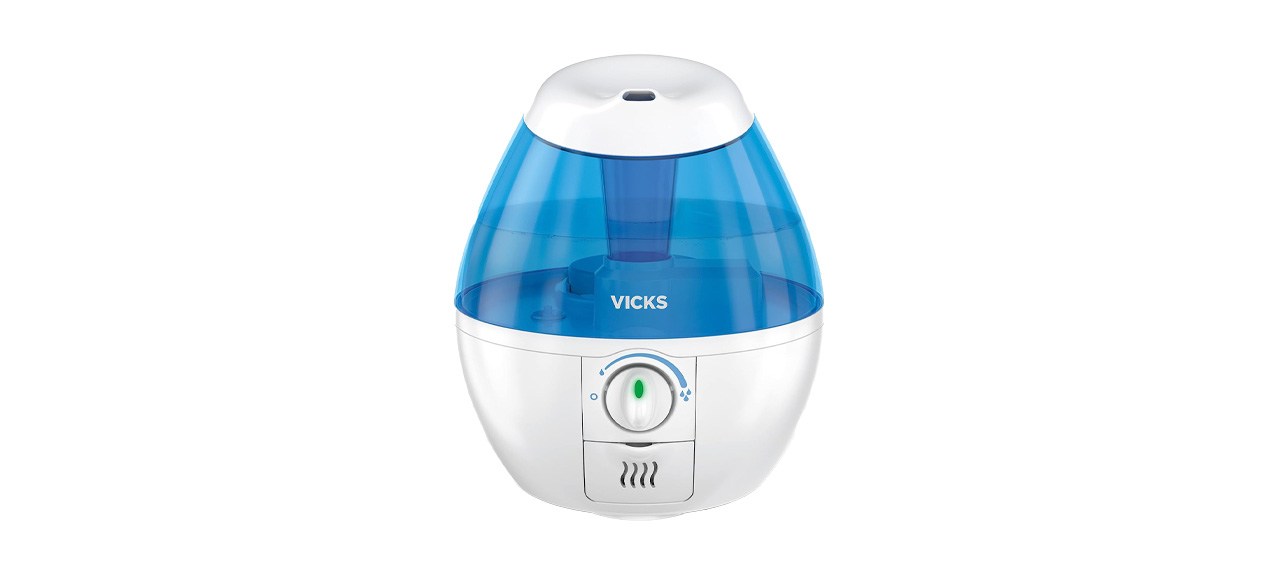 Vicks Mini Filter-Free Cool Mist Humidifier
From a recognized wellness brand, the Vicks humidifier works with its VapoPad line, a collection of relaxing fragrances. This is a small humidifier for bedroom spaces, since it has a limited .5-gallon reservoir. It features fully adjustable misting settings, and the half-gallon tank provides up to 20 hours of continuous cool mist.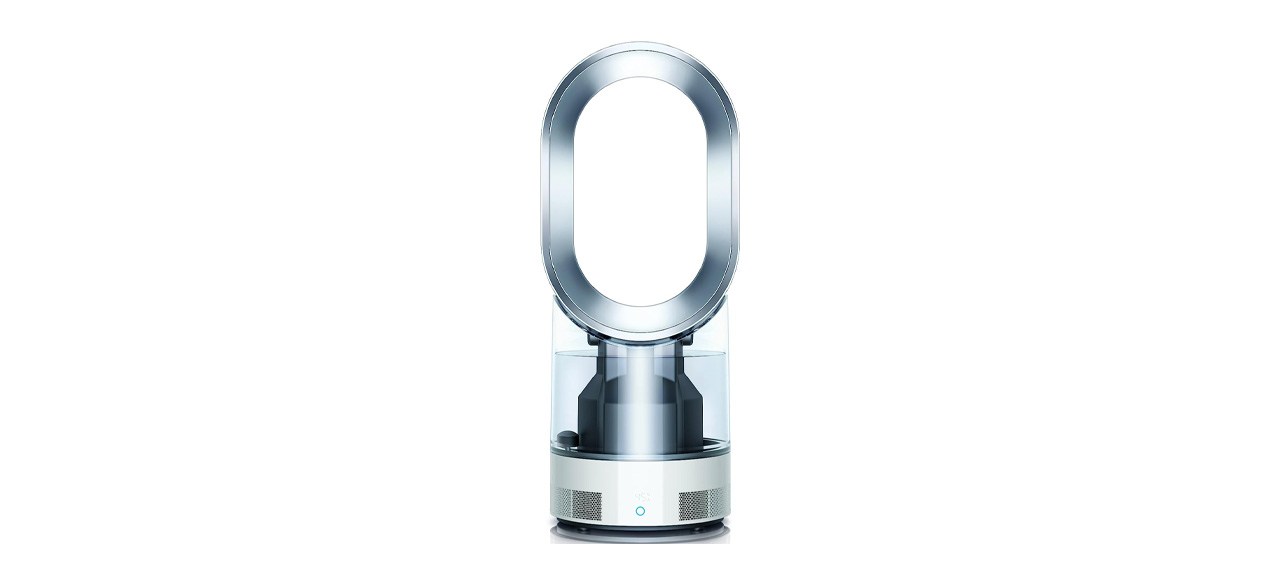 This high-end Dyson humidifier doubles as a fan, with a sleek silver finish and an ultra-modern look. The unit removes an impressive 99.9% of bacteria in the water by exposing it to ultraviolet-C light. It has a 1.6-gallon reservoir, sleep timer, remote control, smart humidistat and auto shutoff.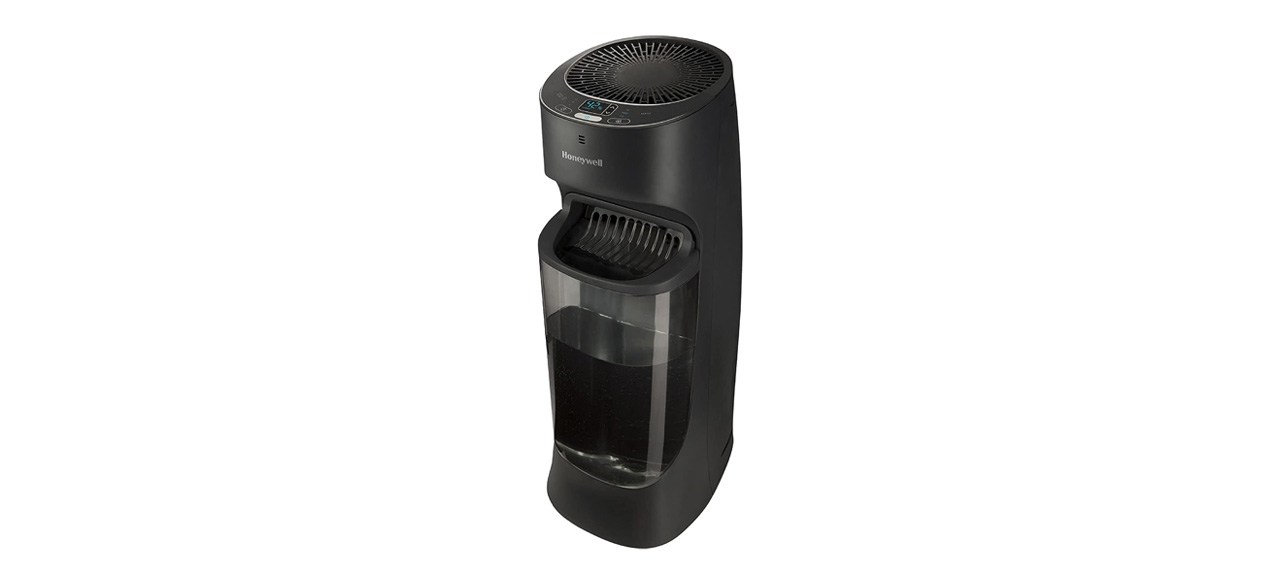 Honeywell Top-Fill Tower Humidifier
This cool mist humidifier has a 1.6-gallon capacity suitable for large bedrooms, with a mineral-catching filter that reduces dust and prevents over humidification. The Honeywell humidifier has three speed settings, a digital humidistat and 12-hour timer.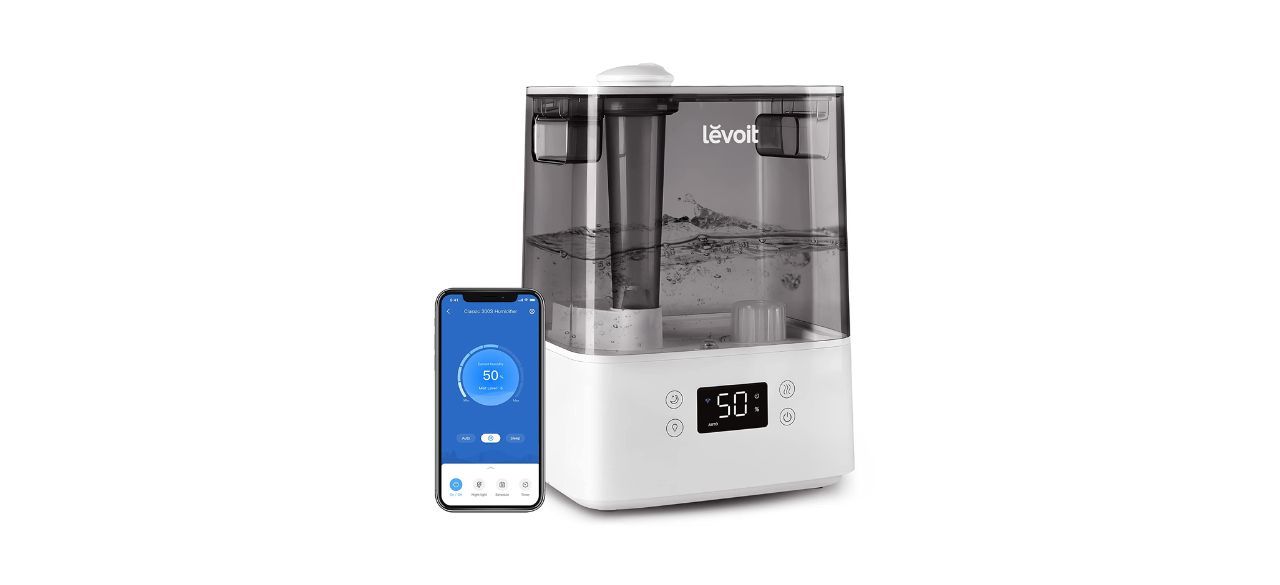 A high-end smart humidifier, this model is ideal for a larger bedroom, and it runs fast and effectively. The Levoit humidifier can be controlled by Alexa and allows for essential oils to be diffused into the air.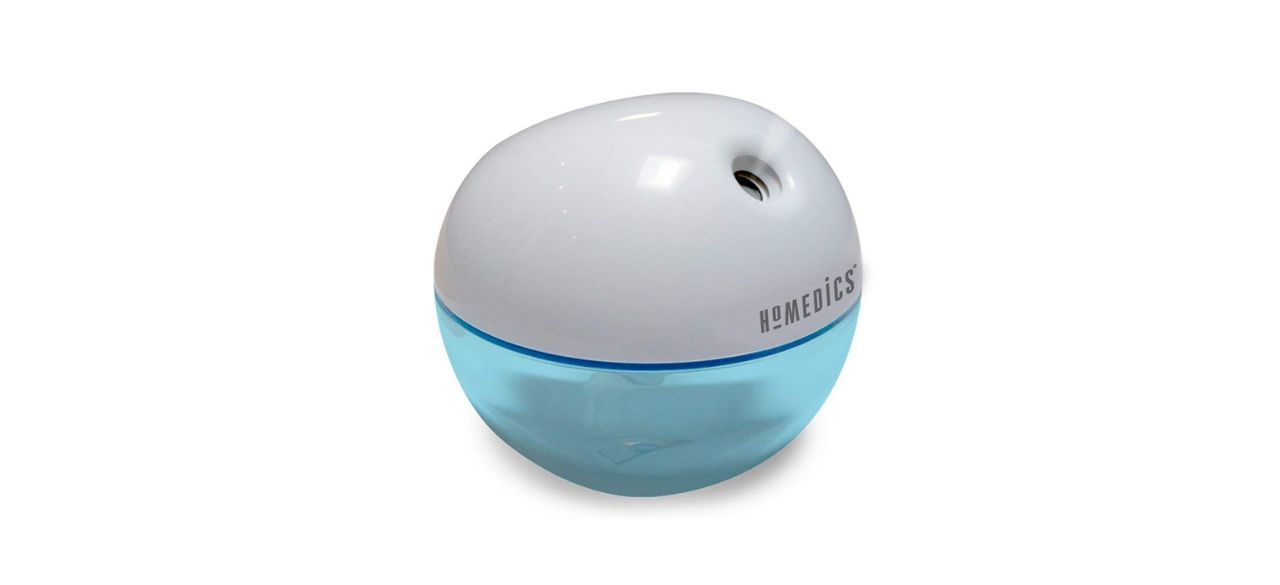 HoMedics Personal Ultrasonic Humidifier
This mini humidifier is ideal for winter-weather travel or bedside use in dorms or studio apartments. The HoMedics humidifier includes an auto-shutoff feature and runs quietly for a peaceful, comfortable sleep.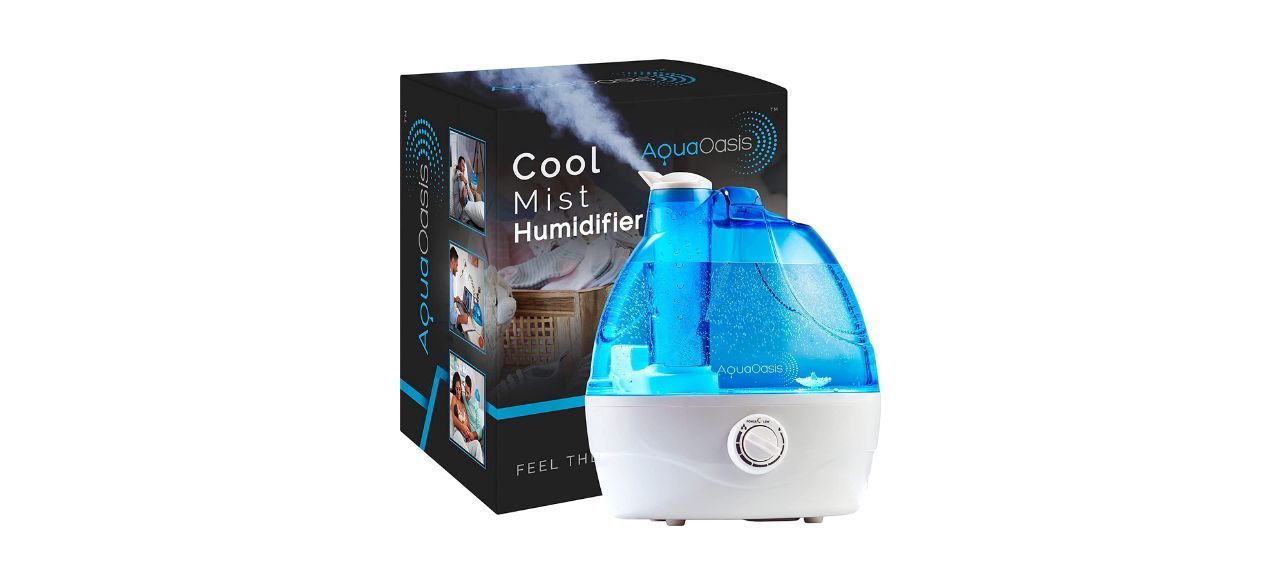 Aqua Oasis Cool Mist Humidifier
Silent and efficient, this cool mist humidifier features an auto-shutoff function and a rotating nozzle to direct the moisture. The large water reservoir allows for continuous operation for up to 24 hours.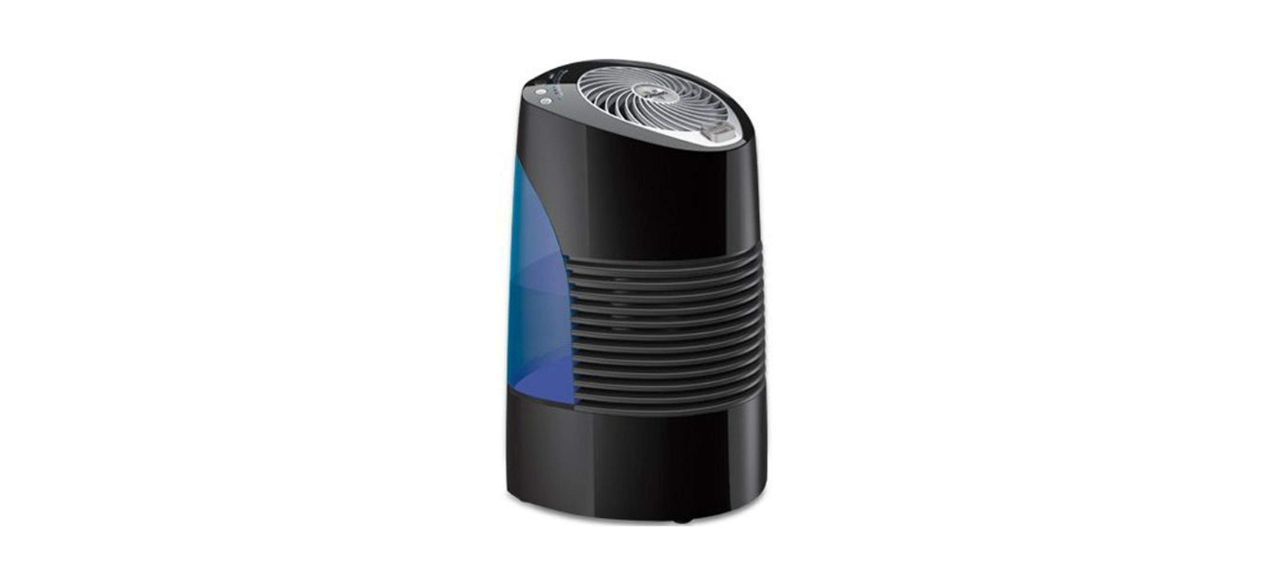 Vornado Ultra3 Ultrasonic Humidifier
This powerful Vornado humidifier suits a larger-sized bedroom with 600 square feet of coverage. It offers three fan settings, a 1-gallon water reservoir and a five-year warranty.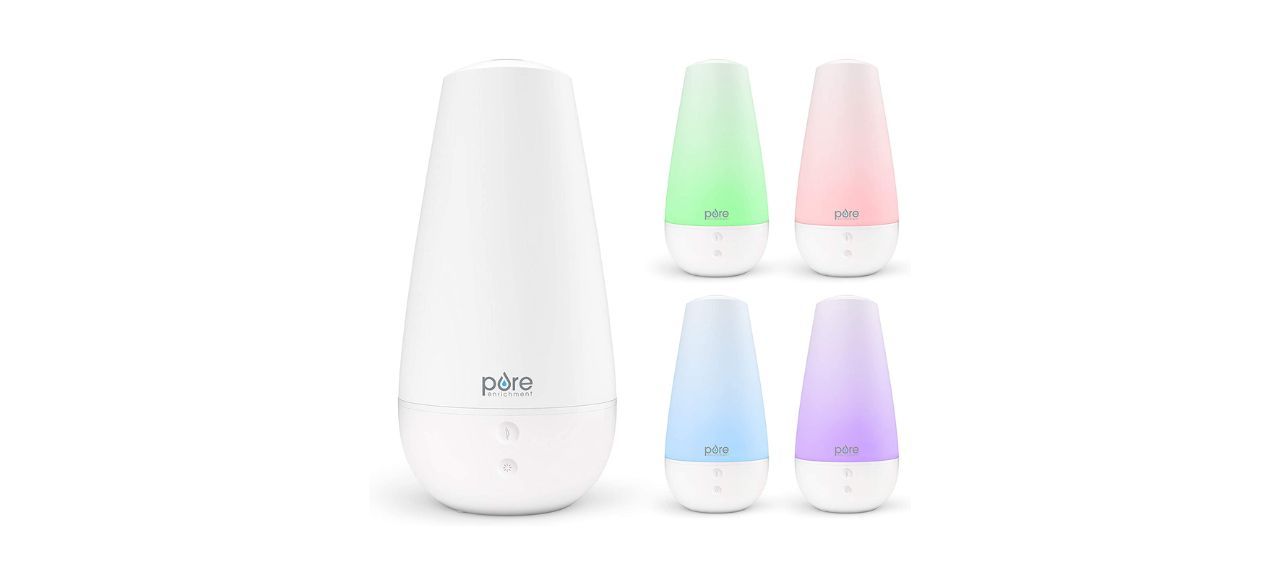 Pure Enrichment Humidifier and Essential Oil Diffuser
Suitable for small and medium bedrooms, this cool mist Pure Enrichment humidifier doubles as an essential oil diffuser. It serves well as a night light, too, with a slow glow of a color of your choosing.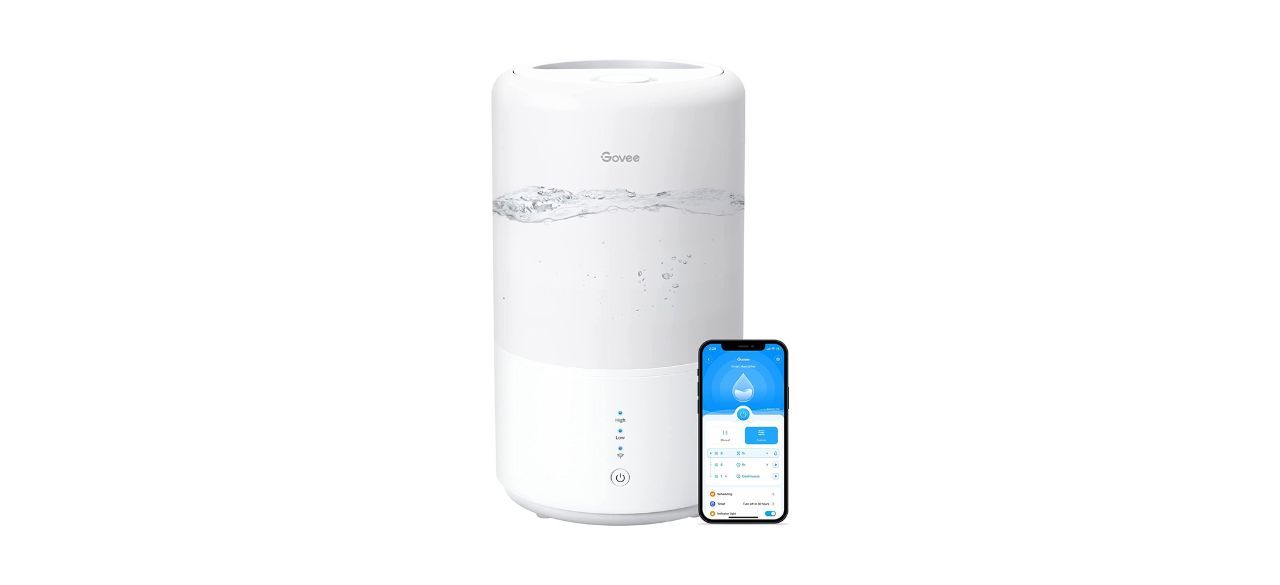 Control this smart humidifier from your phone or with your voice, setting a schedule and up to seven mist levels. Easy to refill and operate, the humidifier provides a quiet hum throughout the night.
Want to shop the best products at the best prices? Check out Daily Deals from BestReviews.
Sign up here to receive the BestReviews weekly newsletter for useful advice on new products and noteworthy deals.
Amy Evans writes for BestReviews. BestReviews has helped millions of consumers simplify their purchasing decisions, saving them time and money.
Copyright 2023 BestReviews, a Nexstar company. All rights reserved.