Fitness favorites
Shopping for a friend or family member who's a sports, health or fitness enthusiast is a lot easier than it might seem. There are many excellent gift ideas for athletes, gym-goers, trainers, joggers and cyclists, so we've rounded up the best products to consider buying for them.
You'll find plenty of terrific items, including a few of our favorites, such as the Crossrope Get Lean Weighted Jump Rope Set and the StrongBoard Balance Board Trainer. There are also other fantastic fitness products such as water bottles, smartwatches, suspension training kits, electric mountain bikes, massage guns and several others that can improve athletic performance, promote speedy muscle recovery and make working out more manageable and fun.
Best exercise equipment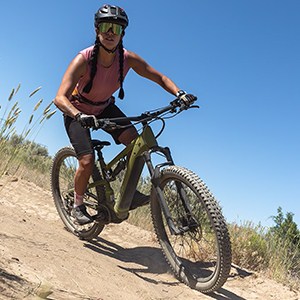 Co-op Cycles , DRT e3.1 Electric Mountain Bike
See the brand's size guide to choose your perfect bike.
Sold by Amazon
Outdoor cyclists who want a high-powered bike for traversing rugged terrain will love this electric mountain bike. The Class 1 mid-drive motor powers this bike, lettng it reach a top speed of 20 mph, and the LED remote connects the bike to the smartphone app where riders can download updates, switch riding modes and activate Walk Assist for pushing it down steep trails.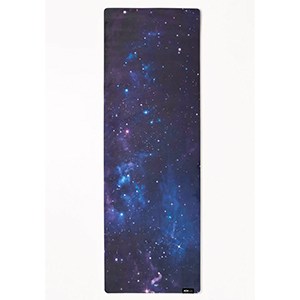 Any avid yogi will love this mat, which comes in a variety of fun color combinations.
Sold by Amazon
The worst thing for any yoga enthusiast is to slip and slide off their mat during sessions, but it's much less likely to happen with a quality suede mat like this one. This 6-millimeter mat has an ultra-absorbent vegan suede surface that provides excellent grip, even when your hands get sweaty, and superior stability and cushioned support for joints. It includes a soft cotton carrying strap and weighs just 1.4 pounds, making it perfect for traveling.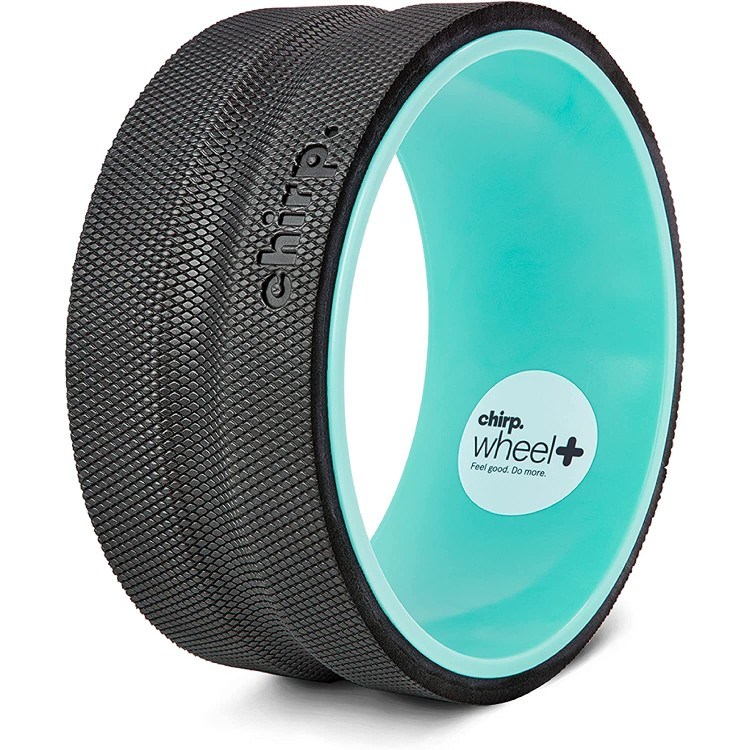 Specialized for back pain, this model targets pressure points on your spine and lower back for a massage-like feel.
Sold by Amazon
If you have a stiff back or need something to stretch out your back muscles before or after a workout, this wheel back stretcher is a must buy. It's designed with strategically placed trigger points to break up tight muscle fibers and massage hard-to-reach areas without putting too much pressure on your back. It includes four wheels of varying diameters for targeting different back muscles, and it's built to withstand up to 500 pounds.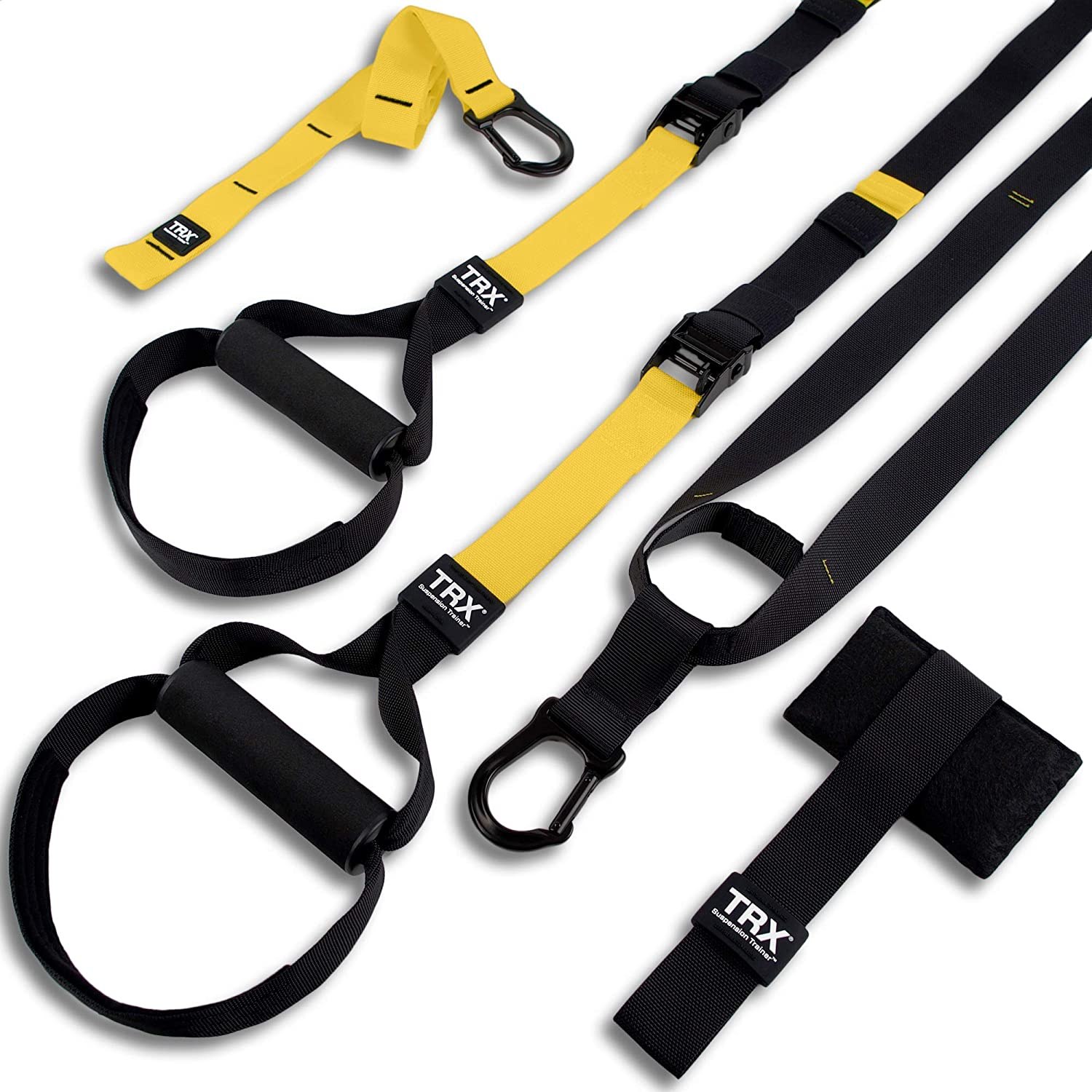 TRX, GO Suspension Training Kit
Includes lightweight materials and a handy suspension training kit for easy transportation to parks and gyms.
Sold by Amazon
Those who want portable exercise equipment that's easy to set up and use almost anywhere will love this suspension trainer system. You can perform various exercises with this training kit, including inverted rows, knee-drive lunges, pistol squats, suspended lunges and more. It's excellent for strengthening the core, back, arms and upper body, and you can do a full workout in as little as 20 minutes.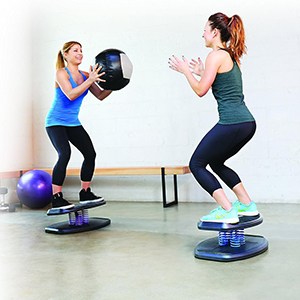 StrongBoard Balance, Balance Board Trainer
The springs come in nine colors.
Sold by Amazon
This board trainer is terrific for home workouts and physical therapy. The flat platform has an anti-slip surface for increased joint, ligament and tendon support, and Multi Spring technology helps your mind establish a strong connection with your body for optimal performance, greater awareness and improved control. It gives users a full range of motion for superior workout results and works well for strengthening the core and stabilizing muscles.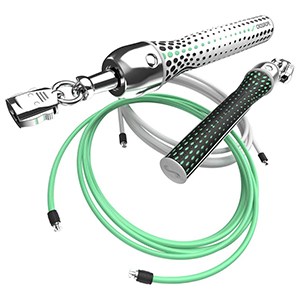 Crossrope , Get Lean Weighted Jump Rope Set
Various sizes for an excellent jumping workout.
Sold by Amazon
Trainers who love jumping rope can track their progress and get in rigorous workouts with this weighted jump rope. The fast-clip connection makes it easy to switch between light and heavy ropes for versatile workouts, and the design prevents the ropes from tangling and coiling. It's suitable for all fitness levels, including beginners who want to get into jumping rope or anyone looking to implement it as part of a weight-loss program. Plus, the app provides access to hundreds of workouts.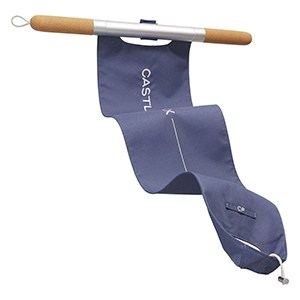 Castle Flexx, Mobility and Full Body Strengthening Device
Stretch your lower and upper body with ease.
Sold by Amazon
You know that amazing stretch you can usually only get when someone helps you? Yes, this does that. This tool makes it possible to get your toes into dorsiflexion for a much better stretch. Unlike other stretching devices, this one won't cause grip fatigue. It also comes with a 2-pound removable weight.
Best massage tools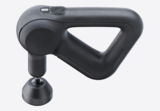 Simplified smart percussive device with straightforward, no-fuss operation.
Sold by Amazon
Exercising is essential for good health, but you won't perform well if you have sore muscles. This electric percussion massage gun is excellent for alleviating sore muscles after a workout, warming up and stimulating muscles before workouts and relaxing the body before bed. It can help prevent injury and muscle tension and provide deep-tissue pain relief. Plus, it comes with four attachments and five speeds.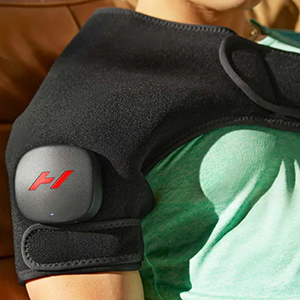 Massage the pain away with this essential wrap.
Sold by Amazon
This advanced massage wrap heats up fast, and the heat and massage are consistent. The BestReviews Testing Lab was impressed with its performance, as one tester noticed an increased range of motion after consistently using it to treat arm and shoulder pain. Three massage settings range from a soothing intensity to one that goes deeper to work out kinks, and Hyper Heat technology evenly distributes heat across the treated area.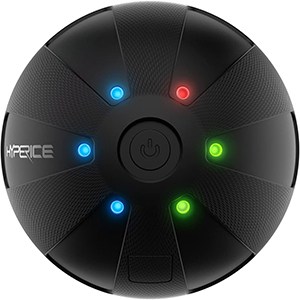 Hyperice, Hypersphere Go Vibrating Massage Ball
The perfect accessory for fitness-loving travelers.
Sold by Amazon
A compact and powerful massage ball is just what you need for fast, effective muscle recovery. This ball is approved by the Transportation Security Administration, and the portable design that lets it fit in the palm of your hand makes it suitable for traveling. It has three speed settings — fast, medium and slow — and it's perfect for targeting hard-to-reach areas and loosening tight muscles, tendons and joints before and after exercising.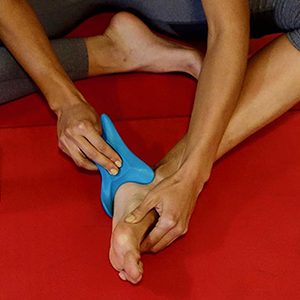 Wave Tools Therapy, The Wave Tool
Small but mighty massage tool.
Sold by Amazon
Wave Tools Therapy was founded by a small group of women in Colorado who worked with a physical therapist to create an advanced muscle-tension reliever. This soft-tissue release tool has an ergonomic build that makes it comfortable to hold for extended periods and a three-dimensional shape that provides a unique massage experience. It's excellent for myofascial release and athletic recovery, and the scraping tool is great for effectively healing scar tissue.
Best tech gifts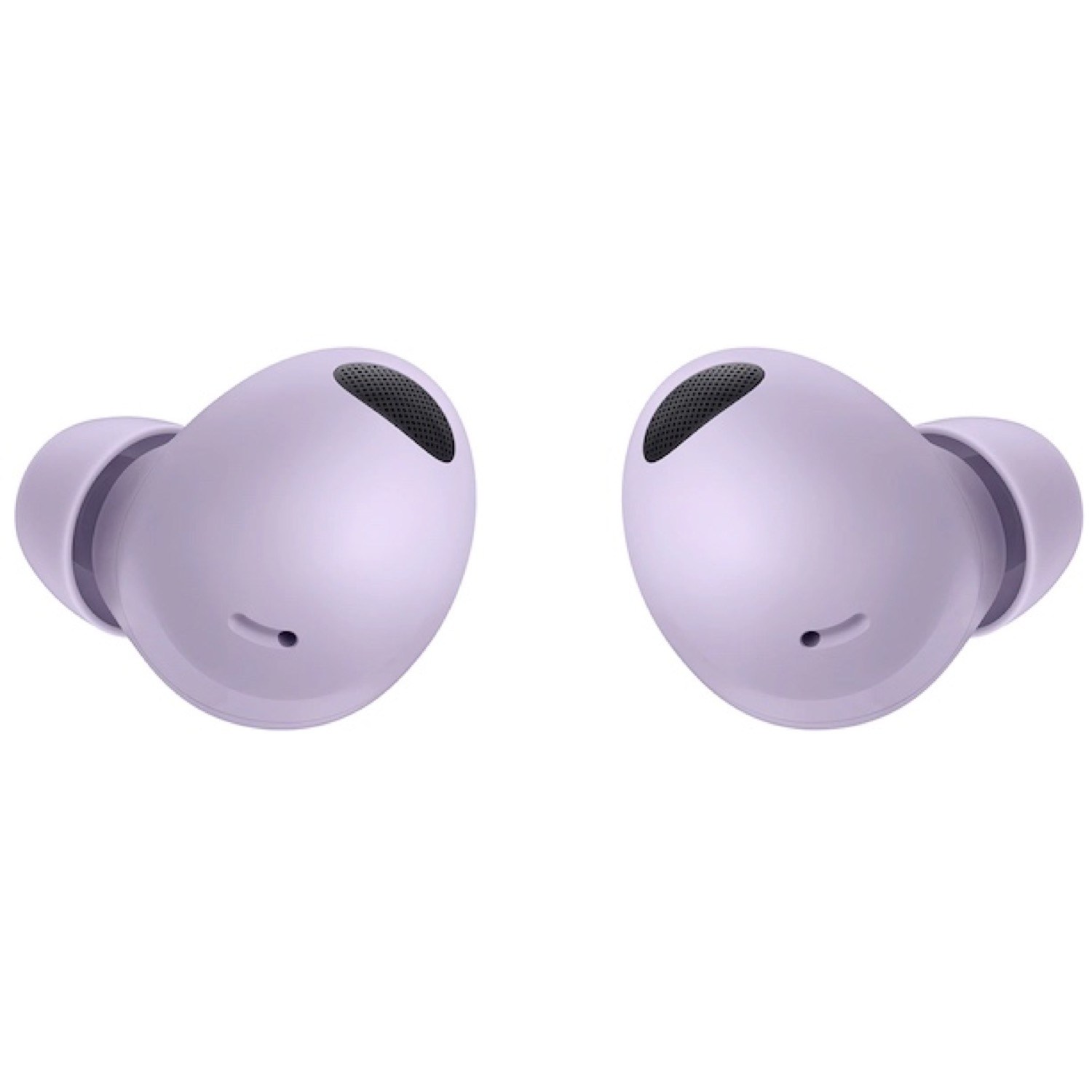 Workouts are more fun when set to music.
Sold by Amazon
The Samsung Galaxy Buds 2 are among the best wireless earbuds. Intelligent active noise cancellation drowns out even the most minimal external sounds, letting you focus on your music, and the high-fidelity sound quality makes them suitable for listening to various music genres. Enhanced 360-degree audio provides an immersive listening experience, and high-definition voice technology ensures crystal-clear phone call audio quality.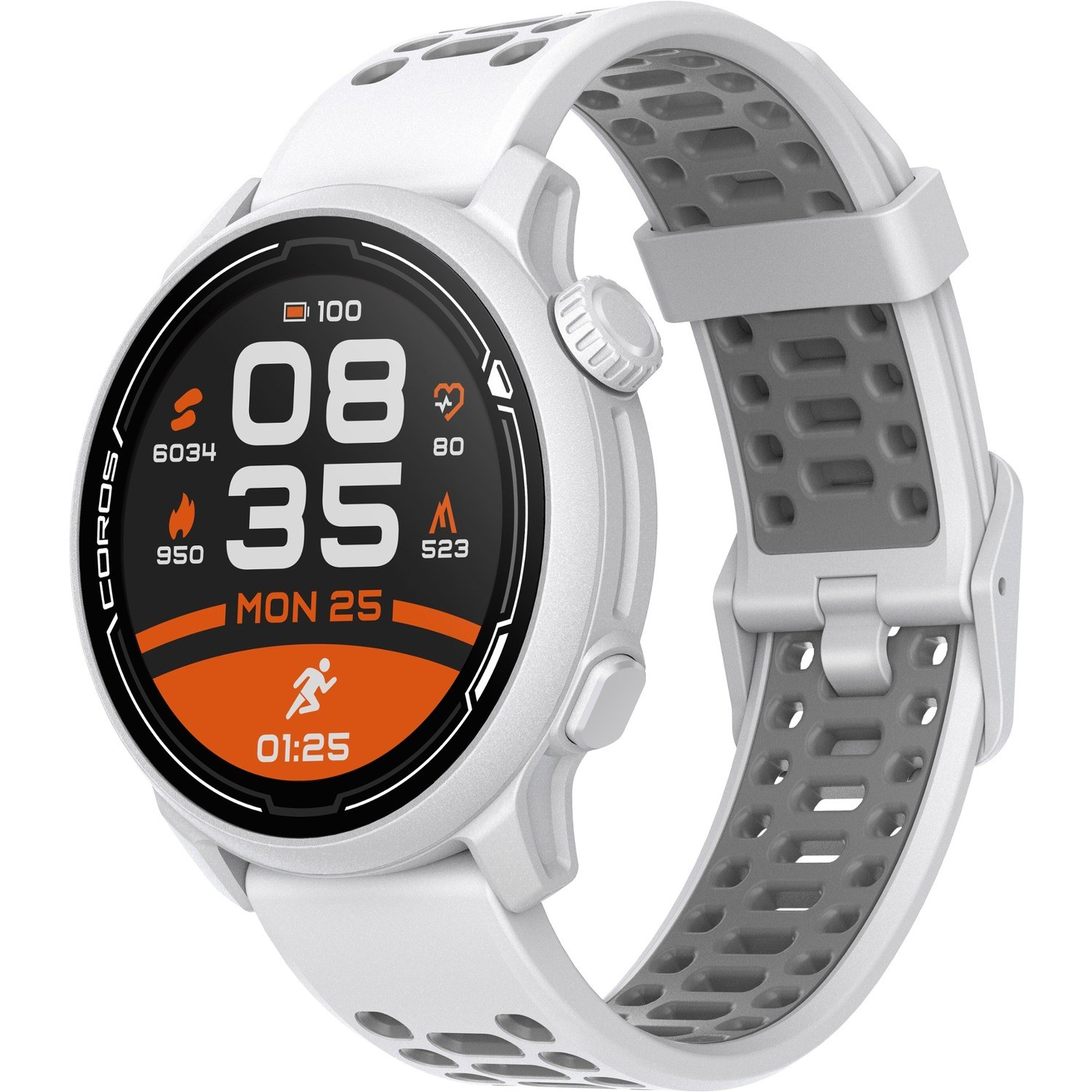 This wristwatch is perfect for monitoring your heart on runs to maintain your workout's intensity.
Sold by Amazon
Finding a sports watch that's both fashionable and functional can be challenging. The Coros Pace 2 looks fantastic and is excellent for serious trainers who love cross-training activities such as cycling, swimming, rowing and weightlifting. This smartwatch offers 30 hours of activity tracking with complete GPS, barometer and heart rate monitoring. The two-button layout makes it easy to navigate menus, and it comes loaded with several sports and physical activity modes.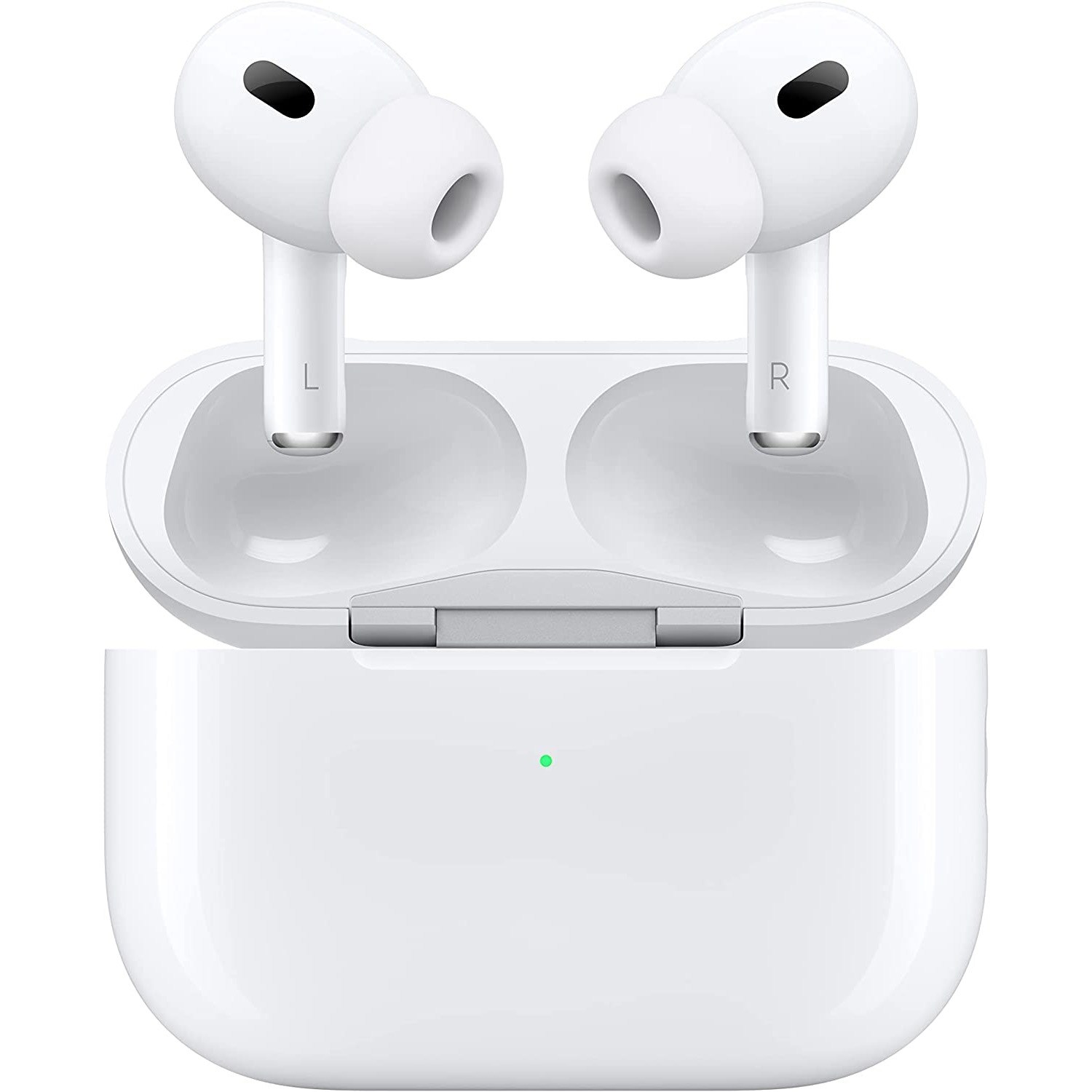 Apple, AirPods Pro (2nd Generation)
The second-generation AirPods Pro boasts better noise cancellation and battery life than its predecessor.
Sold by Amazon
Apple AirPods Pro offer significantly better sound quality than the entry-level AirPods due to a design that provides superior bass. They have active noise-cancellation and transparency modes, and the sweat-resistant build makes them perfect for intense workouts. The wireless charging case provides 24 hours of battery life, and the H1 chip provides a stable Bluetooth connection and lets the wearer access Siri completely hands-free.
It's water-resistant up to 100 meters.
Sold by Amazon
The Apple Watch Ultra offers the most features of any Apple smartwatch, and its robust build makes it suitable for serious trainers and outdoors enthusiasts. The rugged titanium case makes it durable enough to withstand corrosion and the elements, and the Always-On display lets you read the display even under bright lighting. Plus, this smartwatch has integrated wireless capabilities, so you can use it without your phone if you have a separate internet plan.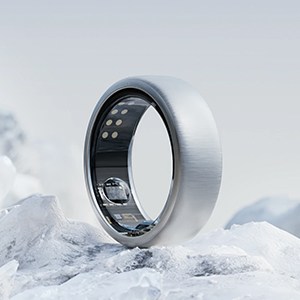 This sleek and stylish ring is sure to make your heart beat faster.
Sold by Amazon
A smartwatch can work as an excellent fitness tracker, but if you don't want to wear anything on your wrist or prefer something lighter, this ring fitness tracker is worth a look. It's made of durable, water-resistant titanium and accurately records several health and fitness metrics, including heart rate, body temperature and blood oxygen. It also offers daily insight with three scores to view your activity, sleep quality and readiness.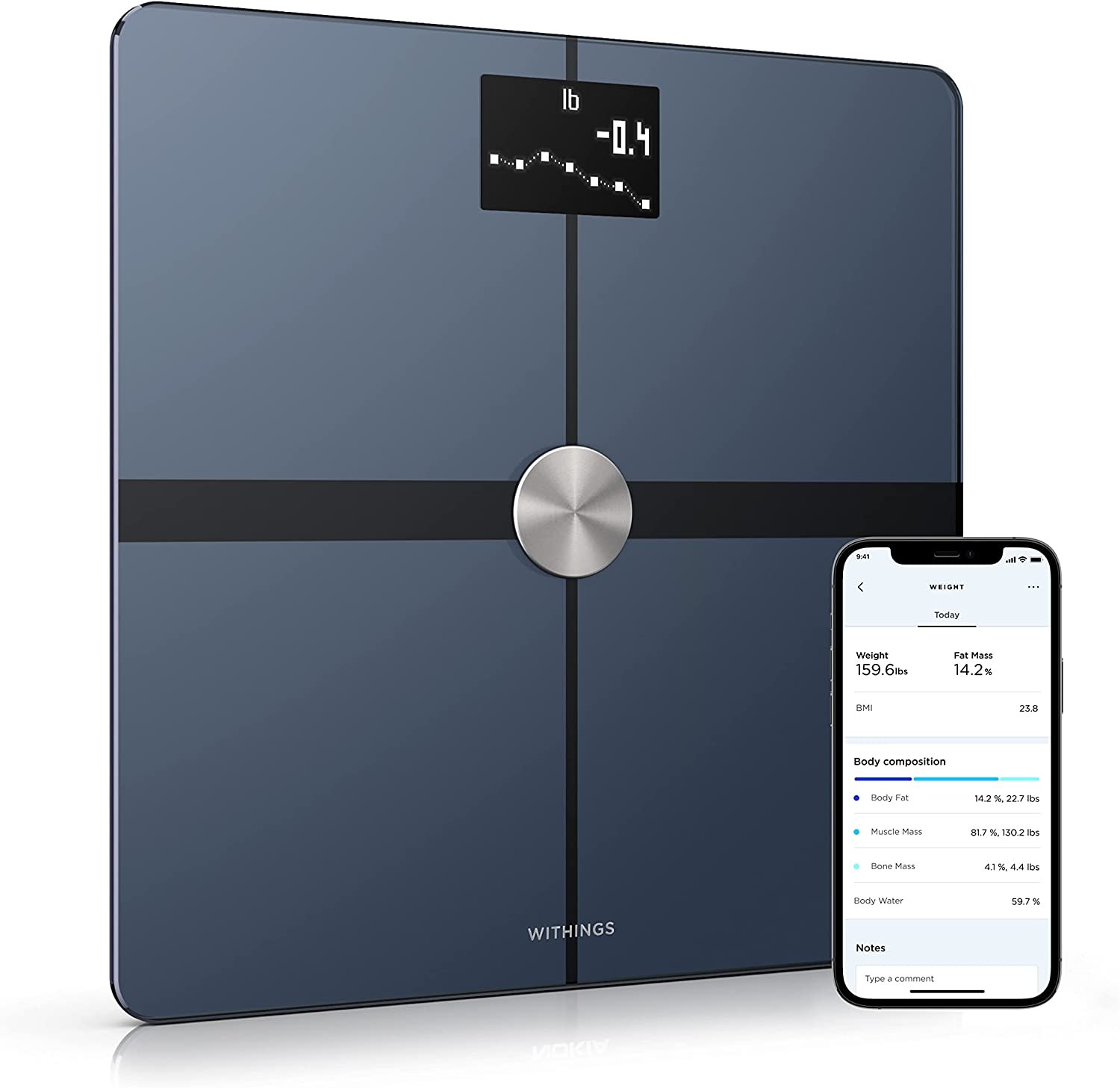 Withings, Body+ Smart Body Composition Wi-Fi Digital Scale
After our testing, we think this smart digital scale is ideal for those with specific health and fitness goals.
Sold by Amazon
Obsessing over your weight isn't healthy, no matter your fitness goals, but it doesn't hurt to check in occasionally to track progress. This digital scale can be synced with your smartphone, where you can view readings on body mass index, weight, water percentage and your muscles. It can also sync with Apple Watch and many health and fitness apps, and up to eight users can track and log their measurements.
Best gym accessories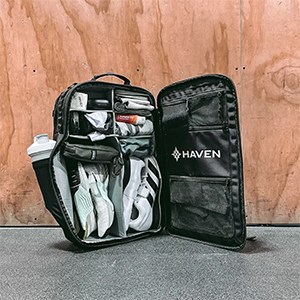 Haven Athletic, Small Backpack
The person who loves hanging out at the gym will appreciate this carry-all backpack.
Sold by Amazon
If you're an athlete or a serious trainer, you might bring lots of stuff to your workouts. It can feel like a burden to carry everything, but this compact backpack has several compartments for storing your workout clothing, shoes, water bottle and other gear. It has an interior sleeve for holding laptops up to 14 inches, and the main compartment is vented for improved airflow.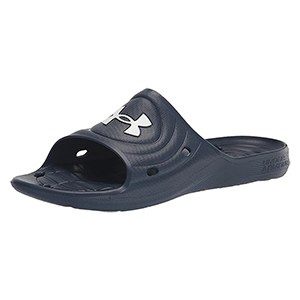 Fight off the nastiness that can come from roaming around in bare feet.
Sold by Amazon
Stepping on wet surfaces with your bare feet can cause fungal infections, so you want to ensure you have a reliable pair of slides before hopping into the shower. These Under Armour shower slides have quick-drying properties that make them perfect for poolside or locker room use, and the strap, footbed and outsole are expertly designed to move water away from your feet.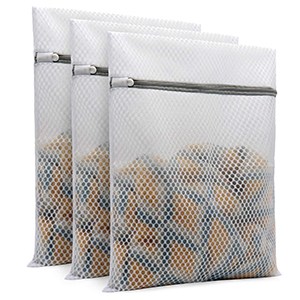 Wash your most delicate fitness clothing in these bags so its fresh for the next game of pickleball.
Sold by Amazon
Some workout clothes, such as yoga pants and exercise shirts, are made from delicate fabrics, meaning you have to be careful when running them through a washing-and-drying cycle. However, these bags make washing your most delicate clothing safe without worrying about shrinking or compromising the fabric. They have a durable mesh construction and an anti-rust zipper with auto lock and smart zipper protection.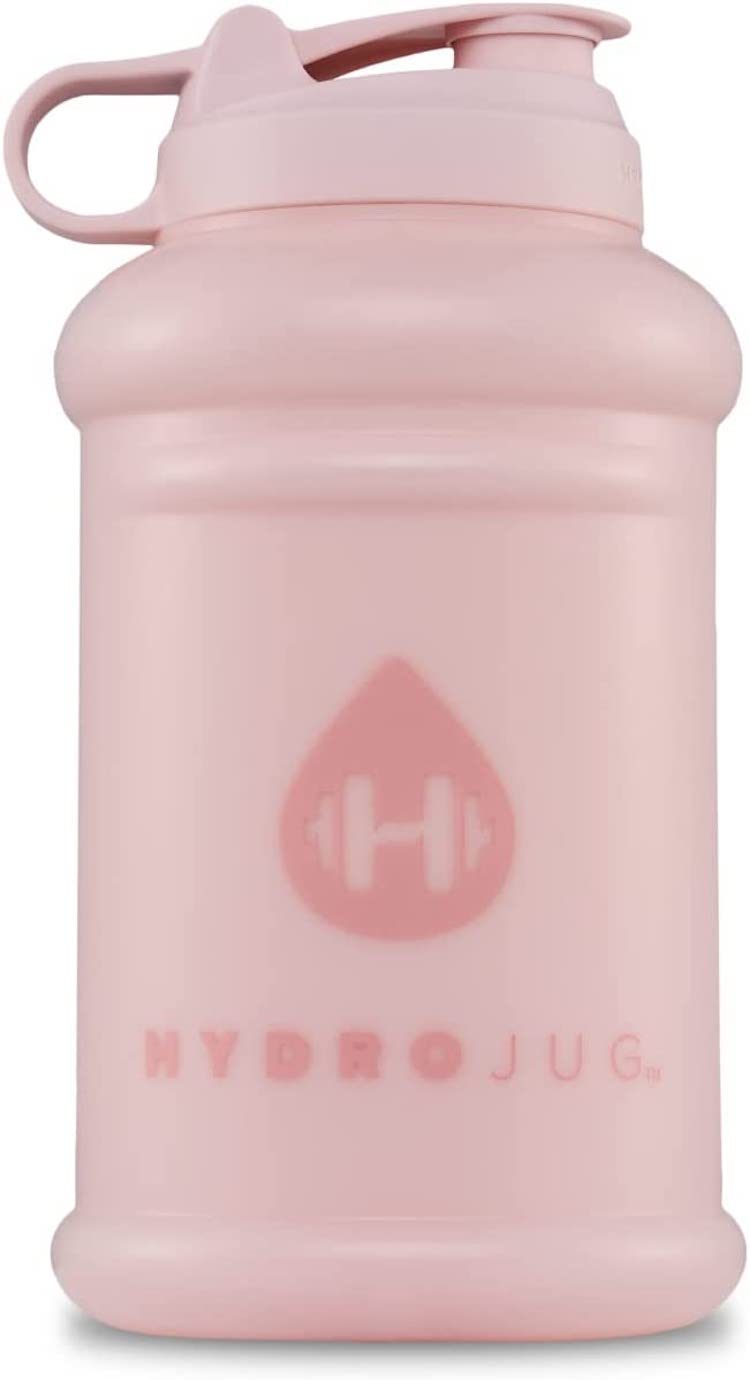 HydroJug, Half Gallon Water Bottle
Based on our test, this beast of a bottle is great for extended time away from home since you won't have to refill it often.
Sold by Amazon
Our team of testers was absolutely delighted with this water bottle and went as far as to dub it the best water bottle for gym-goers. It's hard to argue with that assessment because this bottle has a 64-ounce capacity, meaning you'll rarely run out of water while working out. Also, the shatterproof plastic construction is durable enough to withstand drops and bumps.
Stanley, 40 oz. Quencher H2.0 FlowState Tumbler
So many colors and so much healthy water.
Sold by Amazon
This tumbler is for you if you prefer to drink cold water during and after exercising. The Stanley Quencher H2.0 FlowState Tumbler has a 40-ounce capacity and double-wall vacuum-insulation interior that keeps drinks cold for up to 11 hours and hot beverages warm for up to seven hours. It's made with 90% recycled stainless steel, has a screw-on three-position lid and comes in 27 colors.
More of the best fitness gifts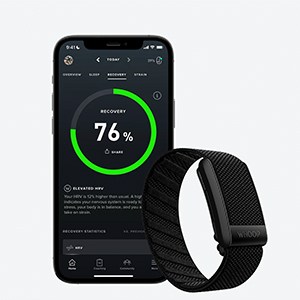 Whoop it up for fitness goals.
Sold by Amazon
If you're familiar with how a smartwatch works, then Whoop might be a suitable alternative if you want something more unassuming and lightweight. The Whoop 4.0 is essentially a faceless band, but you need to register for a membership to get it. After that, you'll get the device for free, access to the app, personalized insights, built-in coaching features and performance reports.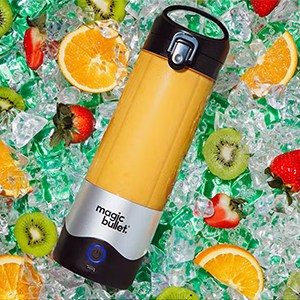 Nutribullet, magic bullet Portable Blender
Take nutrition on the run with this handy portable blender.
Sold by Amazon
It may seem too good to be true, but this blender lets you make up to 15 smoothies on a full charge wherever you are. You can make smoothies, protein shakes, party drinks, flavored water and more, and the flip-and-sip lid is perfect for drinking while on the go without worrying about spillage. Plus, it has an infuser basket and handled lid for easy transportation.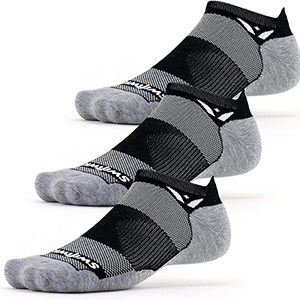 Swiftwick , Maxus Zero Workout Socks
Keep feet comfortable and stable with these moisture-wicking, supportive socks.
Sold by Amazon
Sore feet are a symptom of intense training, but you can take a few steps to minimize it by wearing supportive socks. These socks have a plush footbed for maximum shock absorption, and the entire sock is made with structurally modified fibers for wicking away sweat. Plus, the arch band loosely cradles your feet, helping them stay in place as you move through your activity.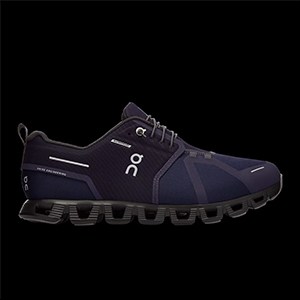 On, Cloud5 Waterproof Running Shoes
Keep feet dry and comfortable during outdoor runs.
Sold by Amazon
Those who prefer to run on outdoor trails should wear shoes that keep their feet well-protected and dry for optimal performance. These hiking shoes have a midsole with CloudTec configuration for improved support on every stride and a fully waterproof membrane. They also have reflective elements for increased nighttime visibility and a durable, breathable upper for long-lasting comfort.
Want to shop the best products at the best prices? Check out Daily Deals from BestReviews.
Sign up here to receive the BestReviews weekly newsletter for useful advice on new products and noteworthy deals.
Kevin Luna writes for BestReviews. BestReviews has helped millions of consumers simplify their purchasing decisions, saving them time and money.
Copyright 2023 BestReviews, a Nexstar company. All rights reserved.