When you think of a go-kart, you probably picture a cool, gas-powered machine that hugs the ground and goes really fast. While that's definitely a go-kart, it isn't the only kind there is. You can purchase a wide variety of models, ranging from ride-on toys to high-end racing vehicles. Purchasing the right one starts with knowing the type you want.
Shop this article: Coleman Powersports Off-Road Go-Kart, Segway Ninebot Electric Go-Kart Pro and Radio Flyer Ultimate Go-Kart
Three types of go-karts
A go-kart is typically a four-wheeled vehicle that fits one person and is used for recreational purposes. There are three different types of go-karts: manual, electric and gasoline-powered.
Manual go-karts
Manual go-karts are mostly for kids. They have pedals in the front and operate like a bike. While some models use levers for steering, most have a steering wheel and a manual braking system.
Electric go-karts
Electric go-karts get their power from a battery. They have a limited runtime — which also means they have a limited range — but some models can go very fast. The faster models are better suited for older kids. Typically, they have a "gas" and brake pedal like a car. However, some models may operate with hand controls.
Gasoline-powered go-karts
Gasoline-powered go-karts are like small cars that are low to the ground. They travel very fast, but they require fuel and emit exhaust. These models operate with a gas and brake pedal, just like a car, so they're best for teenagers and adults.
Key features of a go-kart
Size
When shopping for a go-kart, make sure it's large enough (or small enough) to accommodate the person who will be driving it. While you can get some wiggle room with an adjustable seat, an adult-sized go-kart won't be safe for a child and a child-sized go-kart won't be safe for an adult — the rider will either be too far from the controls or too cramped.
Weight capacity
Just as important as size is the go-kart's maximum weight capacity. Many adult models have a high weight limit, such as 220 pounds. However, be careful when buying a child's go-kart because it might only be good for 60 pounds.
Tires
The type of tires you get dictates where you can drive your go-kart. A model with knobby tires is for off-road riding, while a model with flat tires is best for track racing.
FAQ
Q. At what age can a kid drive a go-kart?
A. That depends on the go-kart. Some models are designed for kids as young as 3 years old, while others aren't recommended for kids under 12. Most of the restrictions, however, have to do with size, so no matter your child's age, you should be able to find a go-kart with suitable dimensions.
Q. Are go-karts street legal?
A. No. In order to be street legal, a vehicle needs a number of features that go-karts don't possess, including a horn, headlights, taillights, turn signals, mirrors, a speedometer and more.
Q. How fast can a go-kart go?
A. This depends on how it's powered. A model with pedals can only go as fast as the legs of the driver. Electric and gas-powered models can travel as fast as a car. If speed is important, read the product's description to make sure you don't purchase a vehicle that goes too slow or too fast.
Best go-karts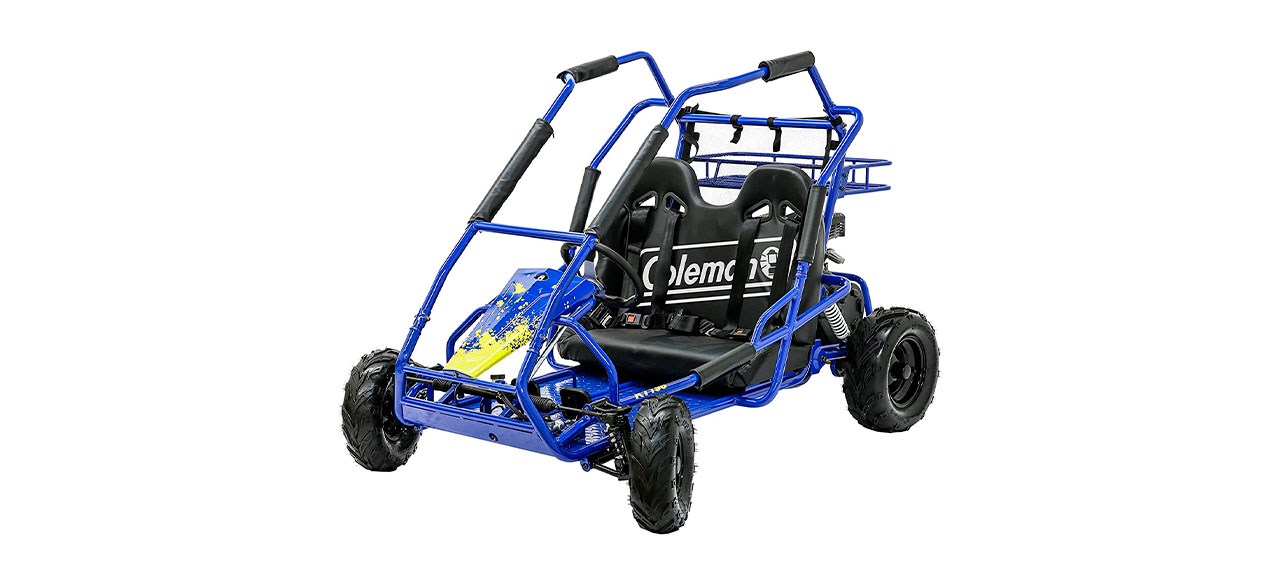 Coleman Powersports Off-Road Go-Kart
If you're looking for a gasoline-powered, off-road go-kart, this one will meet your needs. It has a four-stroke engine that has plenty of muscle but is still fuel-efficient. The easy-pull start and low-pressure tires make this go-kart a joy to drive.
Sold by Amazon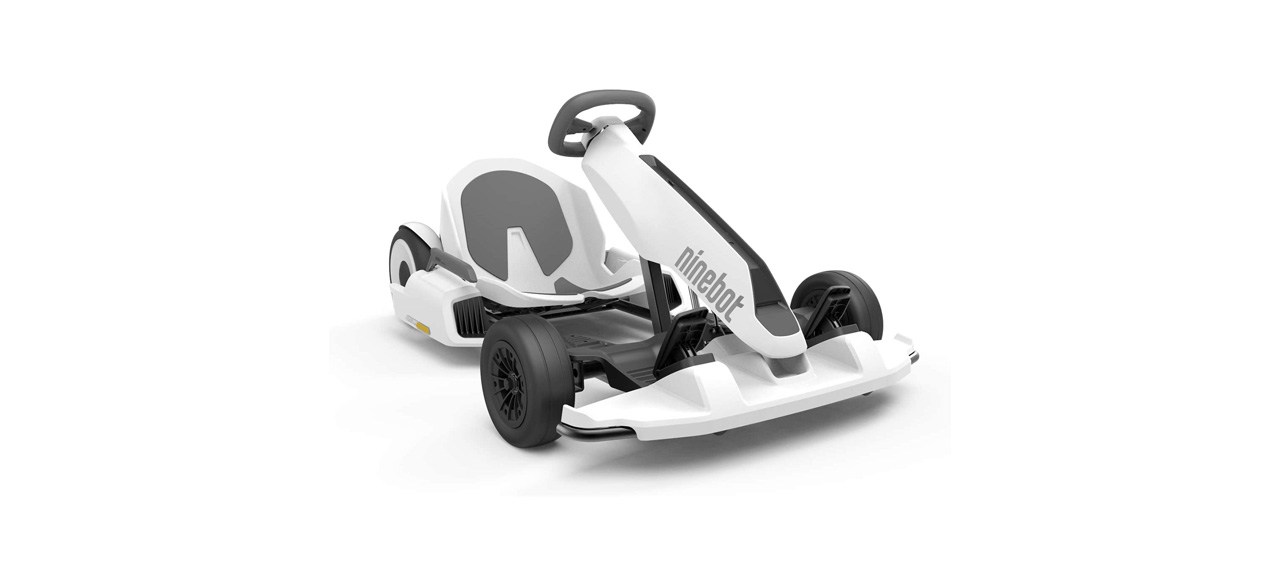 Segway Ninebot Electric Go-Kart Pro
For riders who want a top-of-the-line electric model, this offering from Segway travels at speeds up to 10 mph and has a 13-mile range. The adjustable frame fits riders up to 6 feet, 3 inches who weigh up to 220 pounds. For safety, there are two layers of impact protection.
Sold by Amazon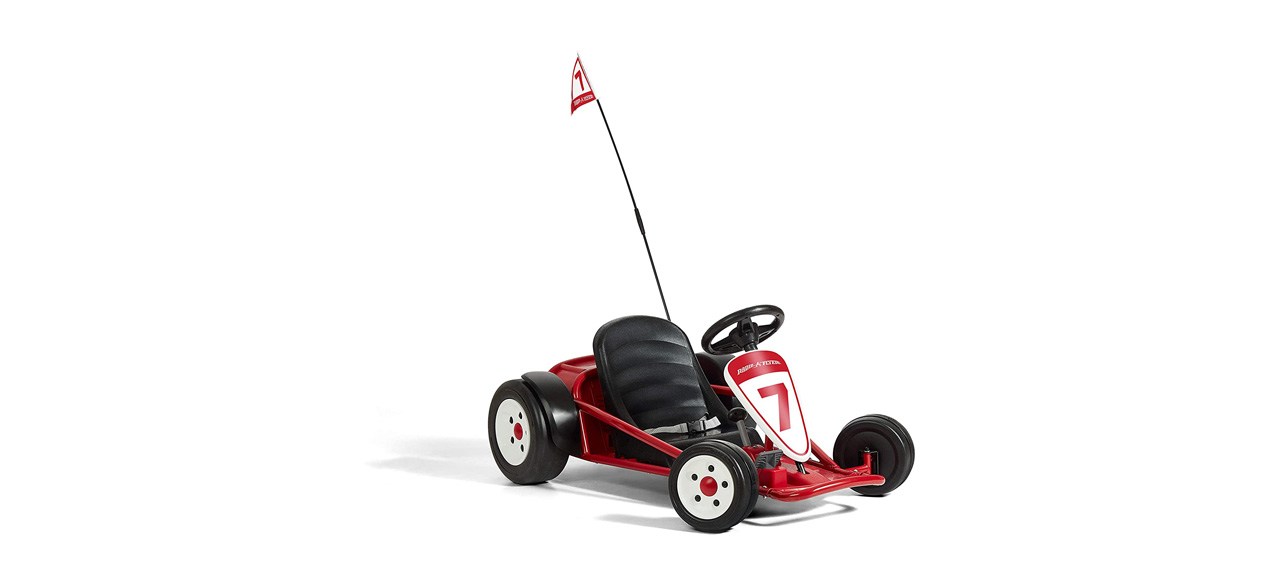 This battery-powered model is best for kids up to 8 years old. It was named a 2020 Parents' Choice and has a parental-controlled speed lock that lets adults set the maximum speed. The tall racing flag in the back provides increased visibility for added safety.
Sold by Amazon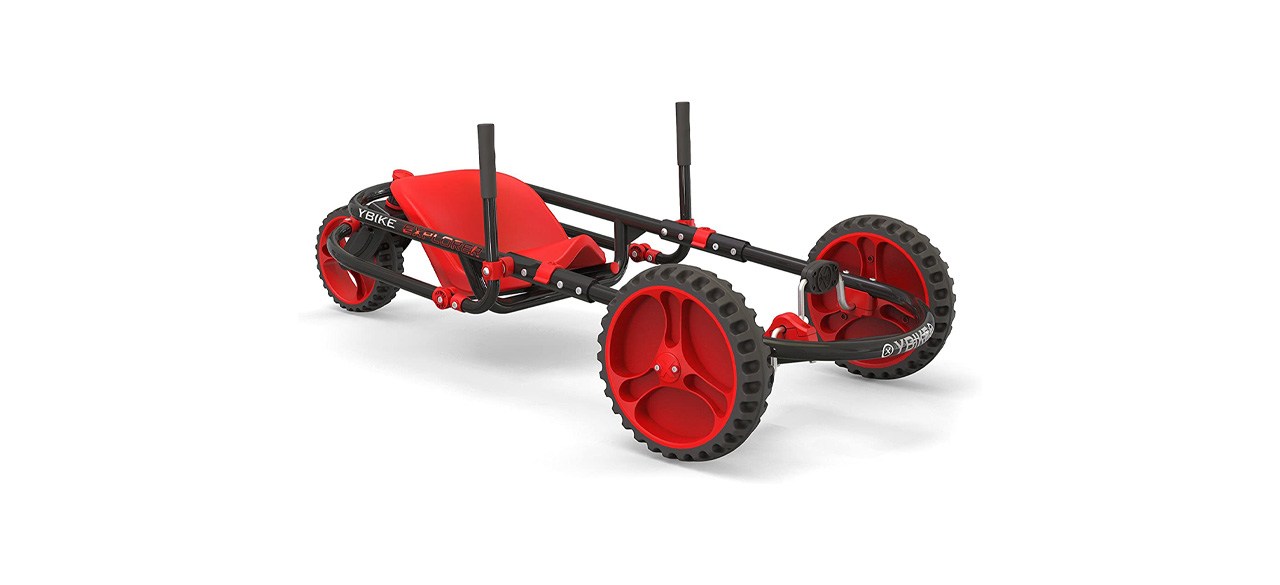 This three-wheeled go-kart doesn't need gasoline or batteries — it's powered by pedaling. It features a rugged aluminum frame and puncture-proof tires with deep-biting traction. The lever-controlled rear-wheel steering offers enhanced maneuverability. This model is recommended for riders 5 and up who weigh up to 155 pounds.
Sold by Amazon
Want to shop the best products at the best prices? Check out Daily Deals from BestReviews.
Sign up here to receive the BestReviews weekly newsletter for useful advice on new products and noteworthy deals.
Allen Foster writes for BestReviews. BestReviews has helped millions of consumers simplify their purchasing decisions, saving them time and money.
BestReviews spends thousands of hours researching, analyzing, and testing products to recommend the best picks for most consumers.
Copyright 2023 BestReviews, a Nexstar company. All rights reserved.